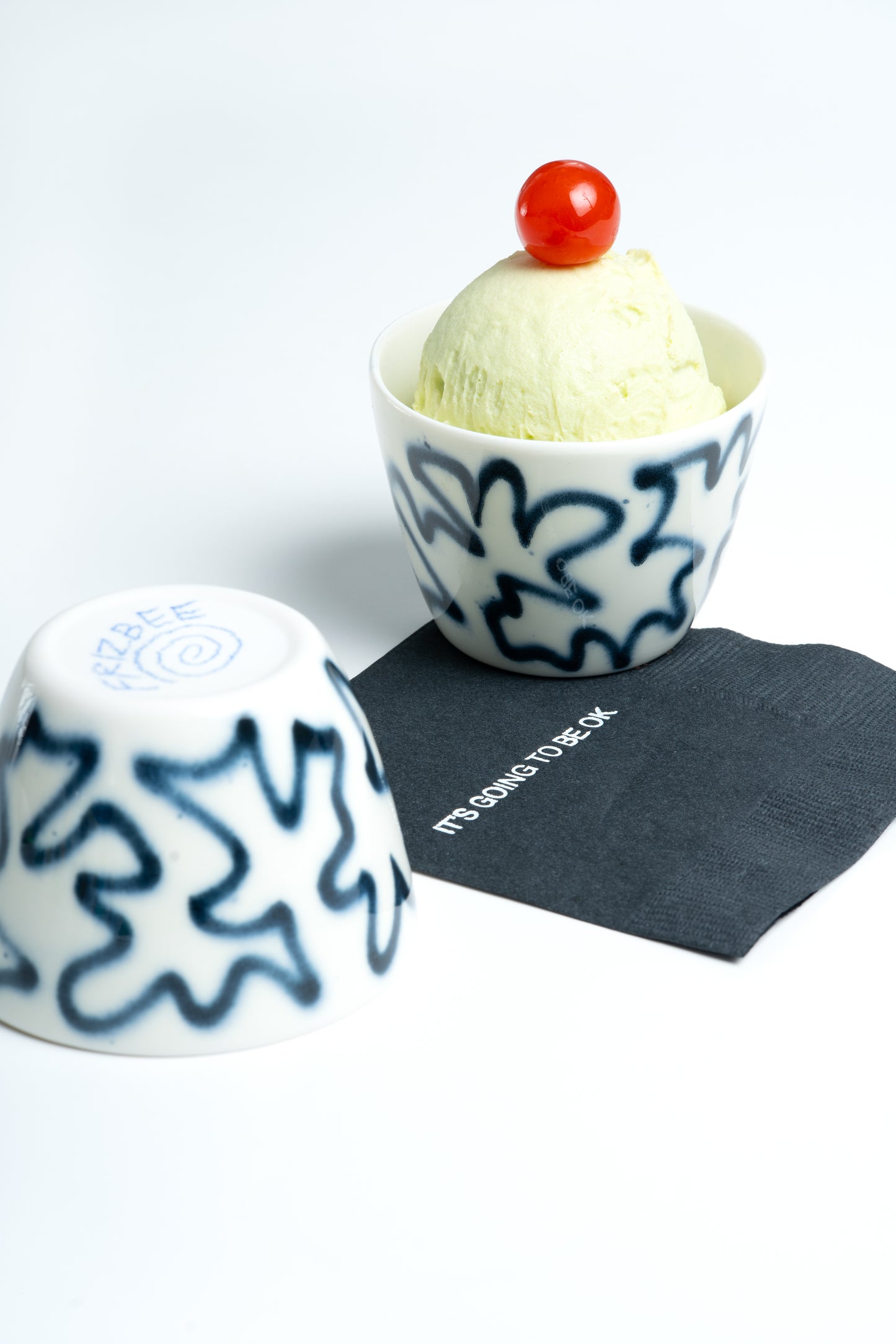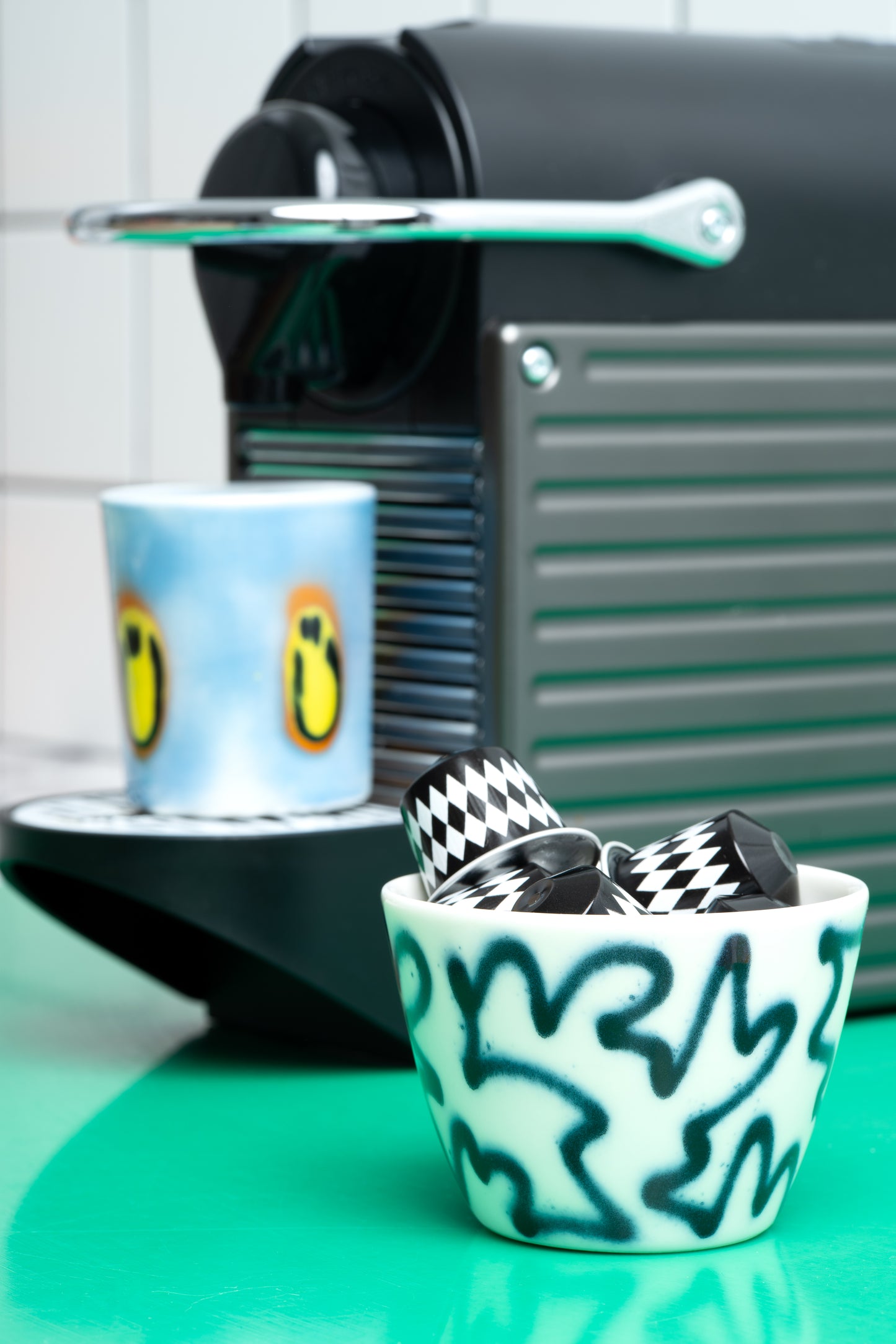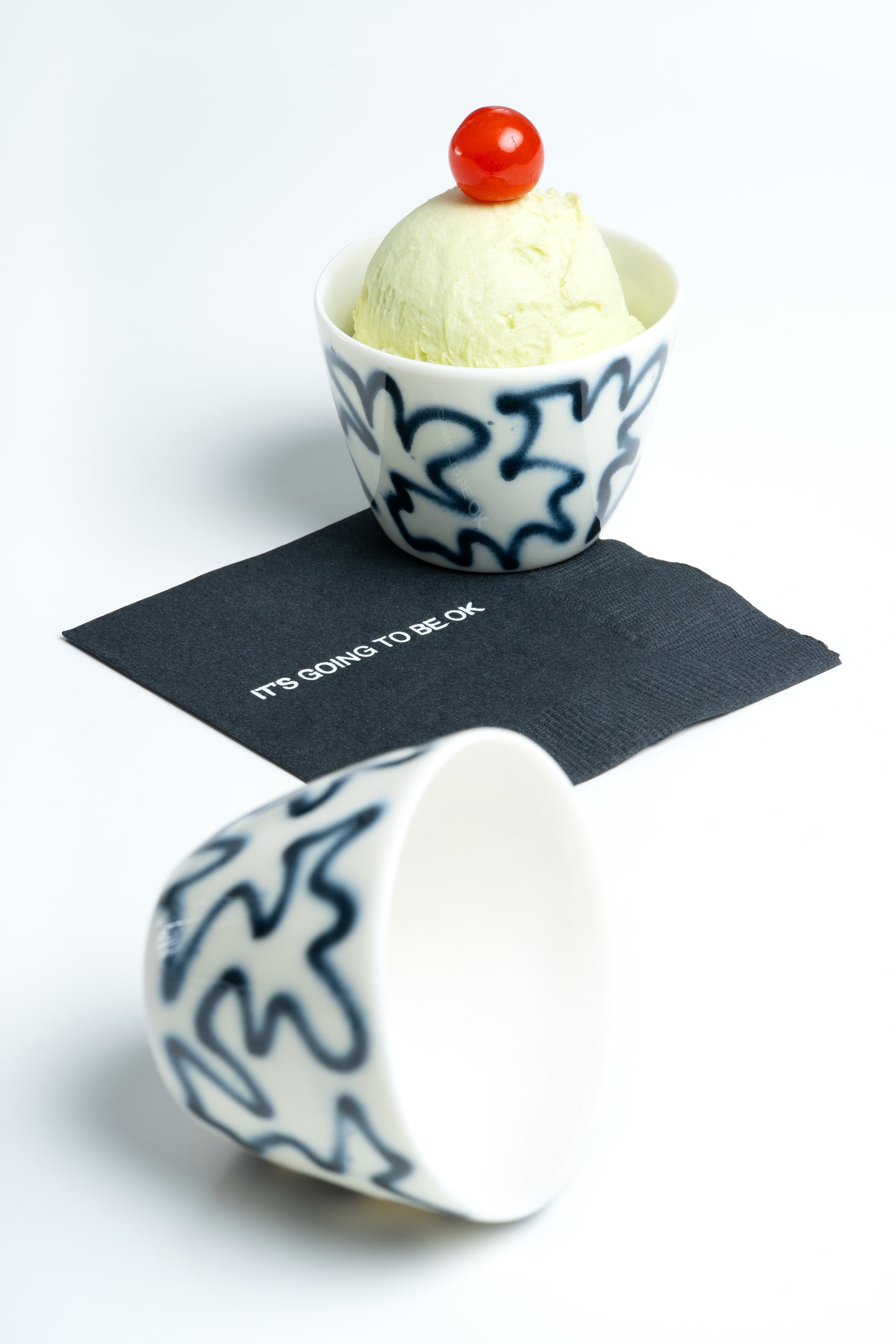 Supper Cup
Frizbee Ceramics is a two person artist run brand, based in Brussels. They produce limited quantities of porcelain objects, supported and surrounded by very helpful friends. Everything they release is designed collaboratively in-house. Each piece is unique and made by hand in studio. Frizbee carefully chooses everyday items like yoga balls, basketballs or wheel trims that they mould to create porcelain goods.

***Sold Individually

Every piece is casted with a premium quality porcelain body, sanded, glazed and high temperature fired in their workshop.
Ceramic goods can last forever, if you take good care of them. Here are a few tips:

• All Frizbee Ceramics are dishwasher proof!

• Keep away from microwave or oven.

• For convenience reasons, do not fill handle less cups to the top with very hot beverages. Leave some space for your fingers!