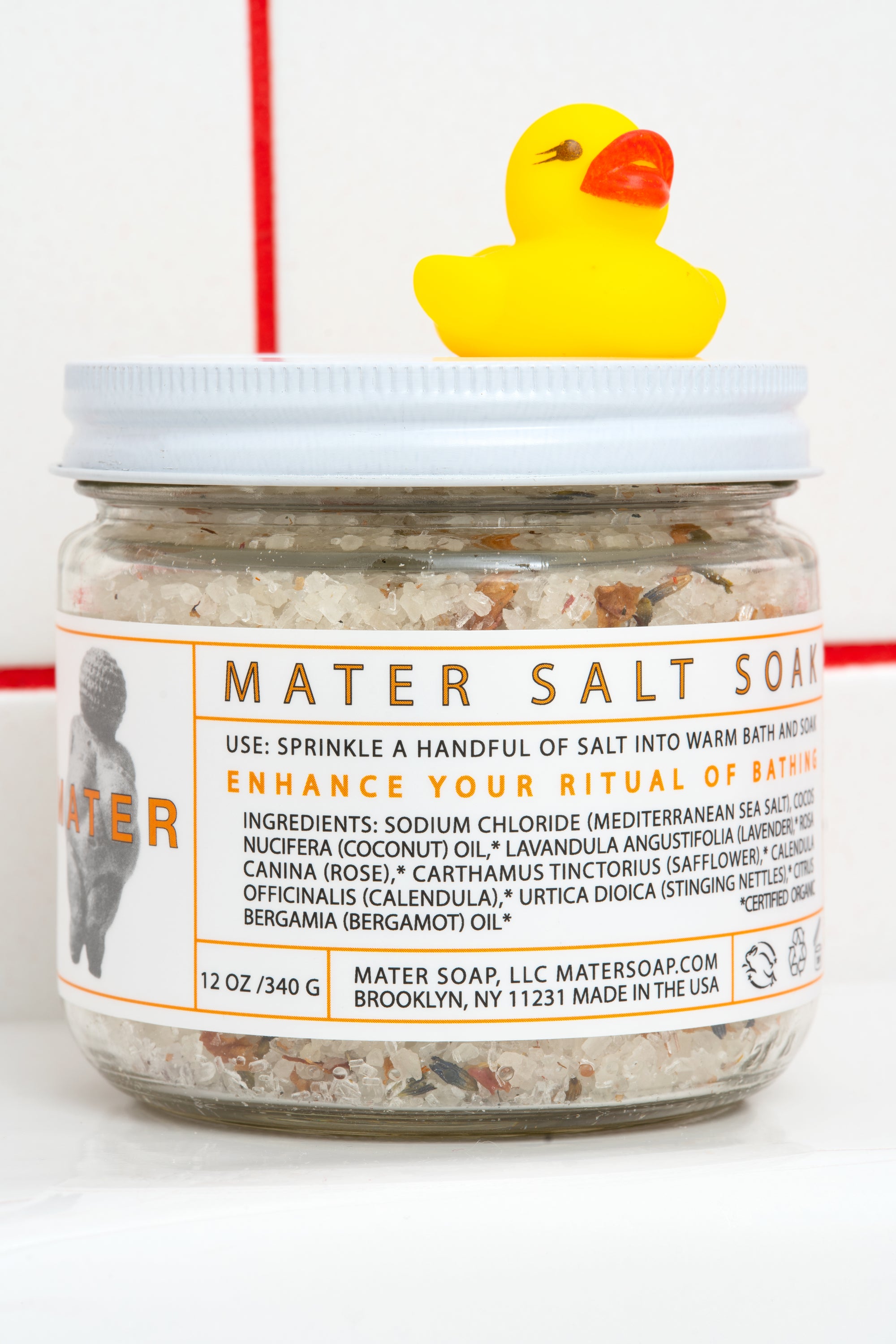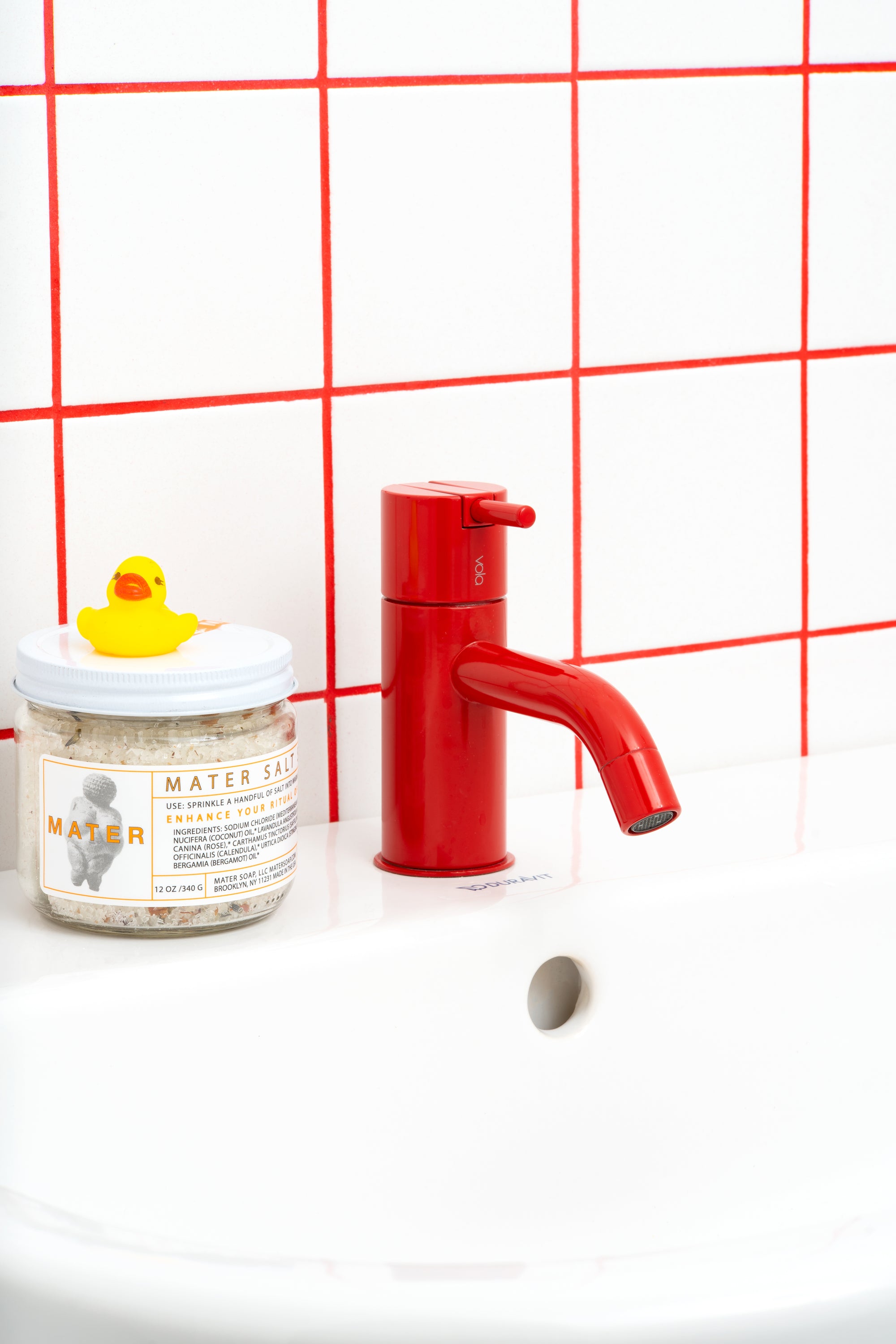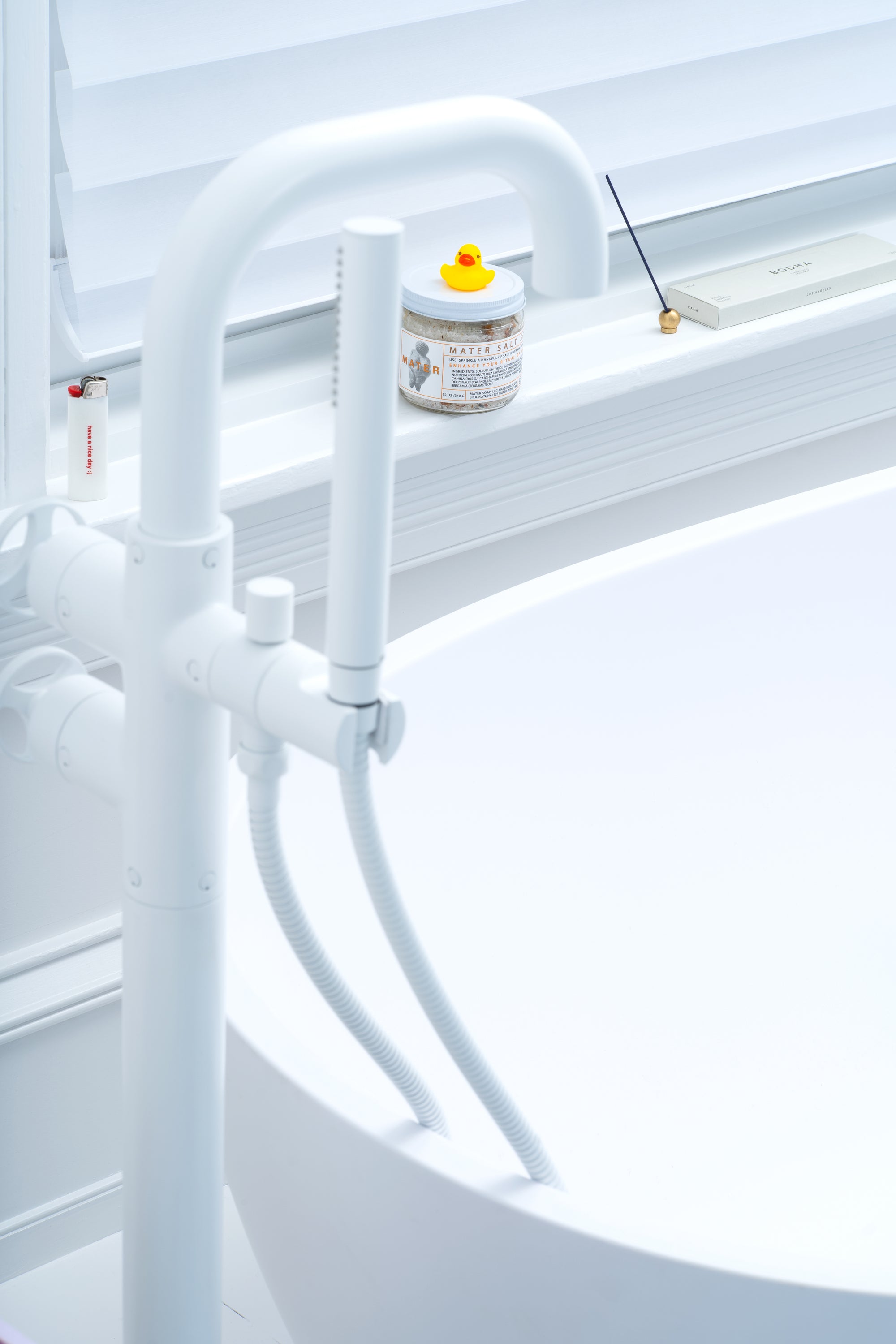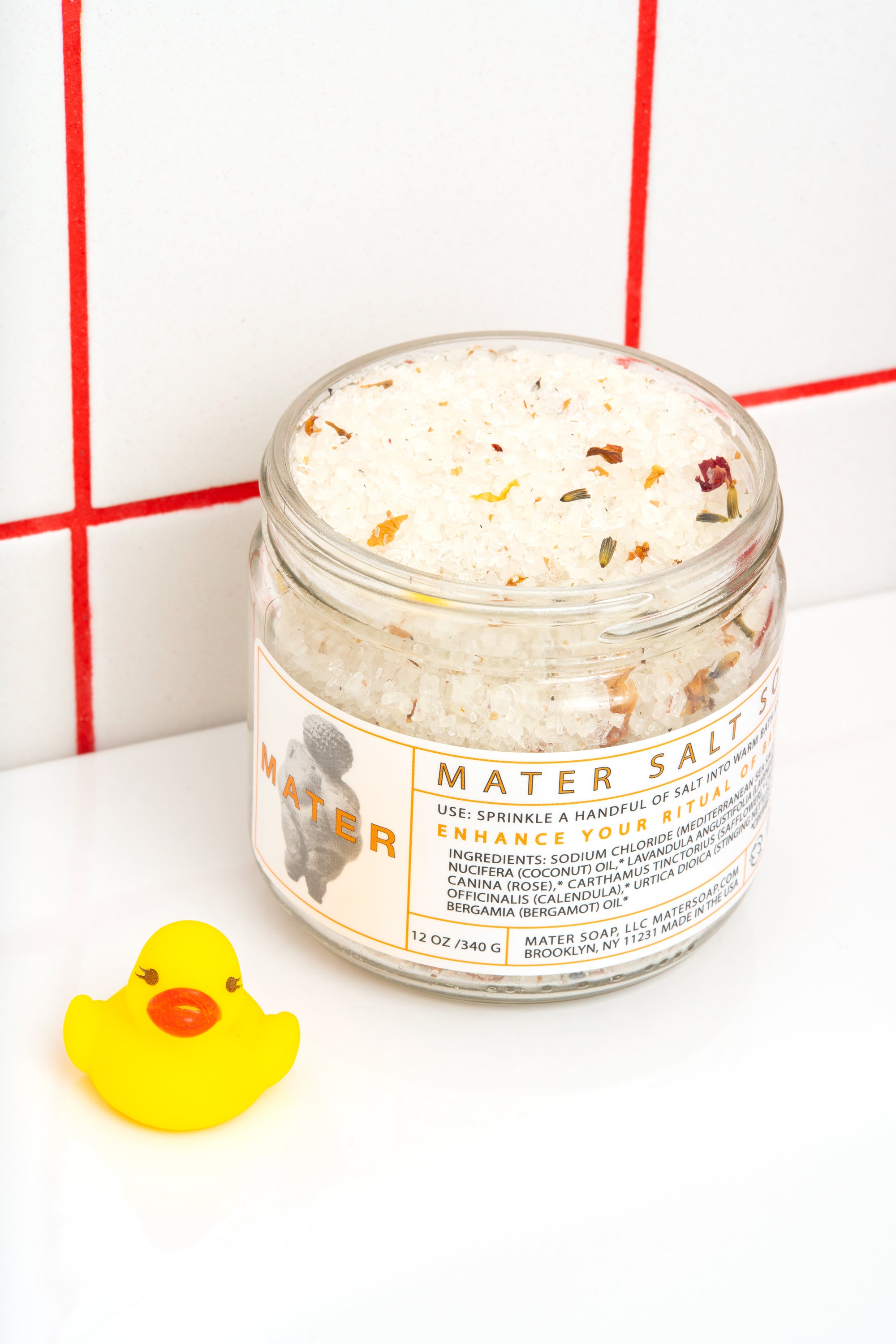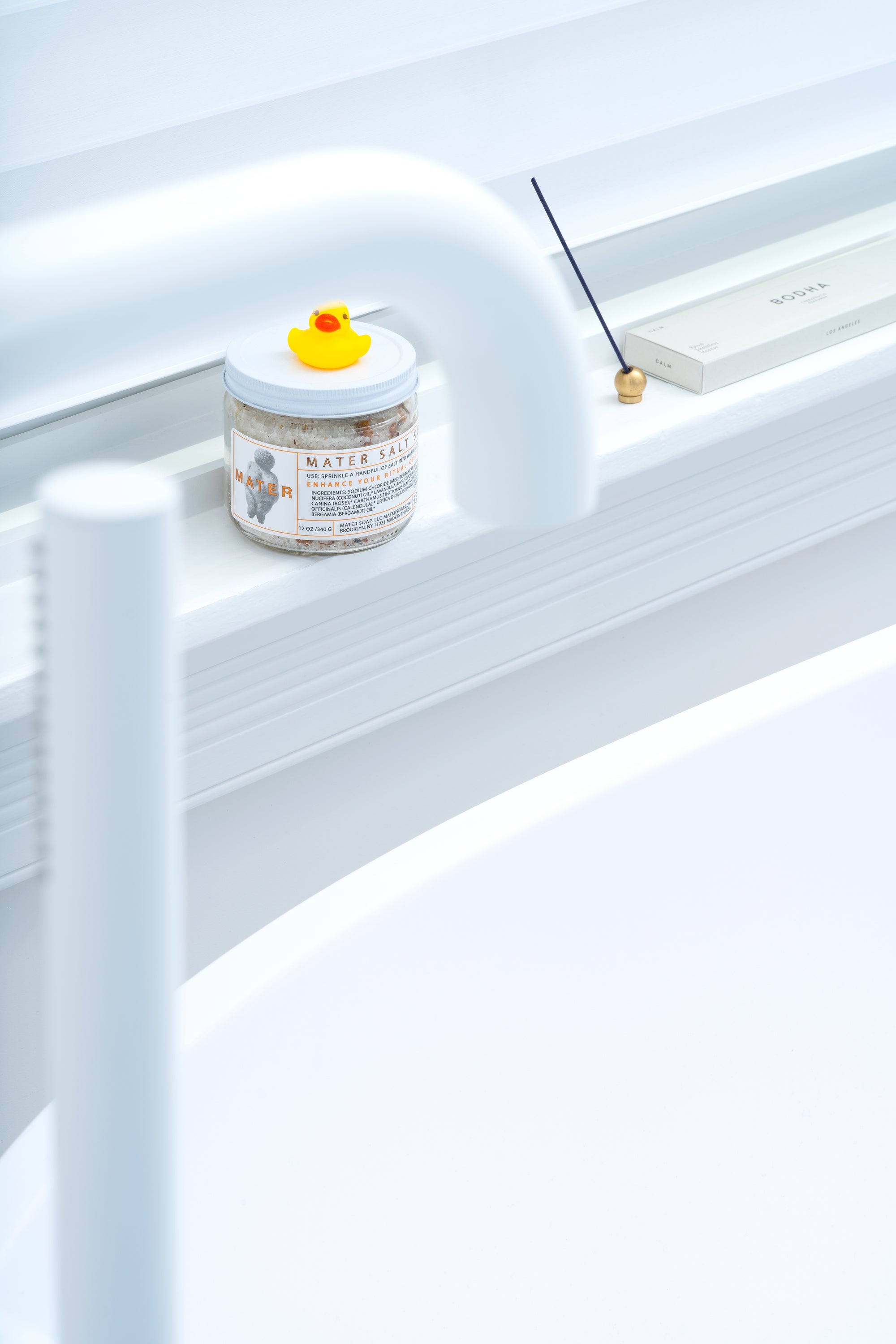 The Details:
The Use:
Directions: Sprinkle a handful of salt into bath water and soak to soften and relax the body and mind.
The Ingredients:
Mediterranean sea salt, calendula*, rose petal*, safflower*, nettle leaf*, lavender flower*, bergamot essential oil
Certified organic
The Care:
Sea salt is prone to absorbing moisture from the air.
Be sure to keep your salts airtight to avoid clumping.