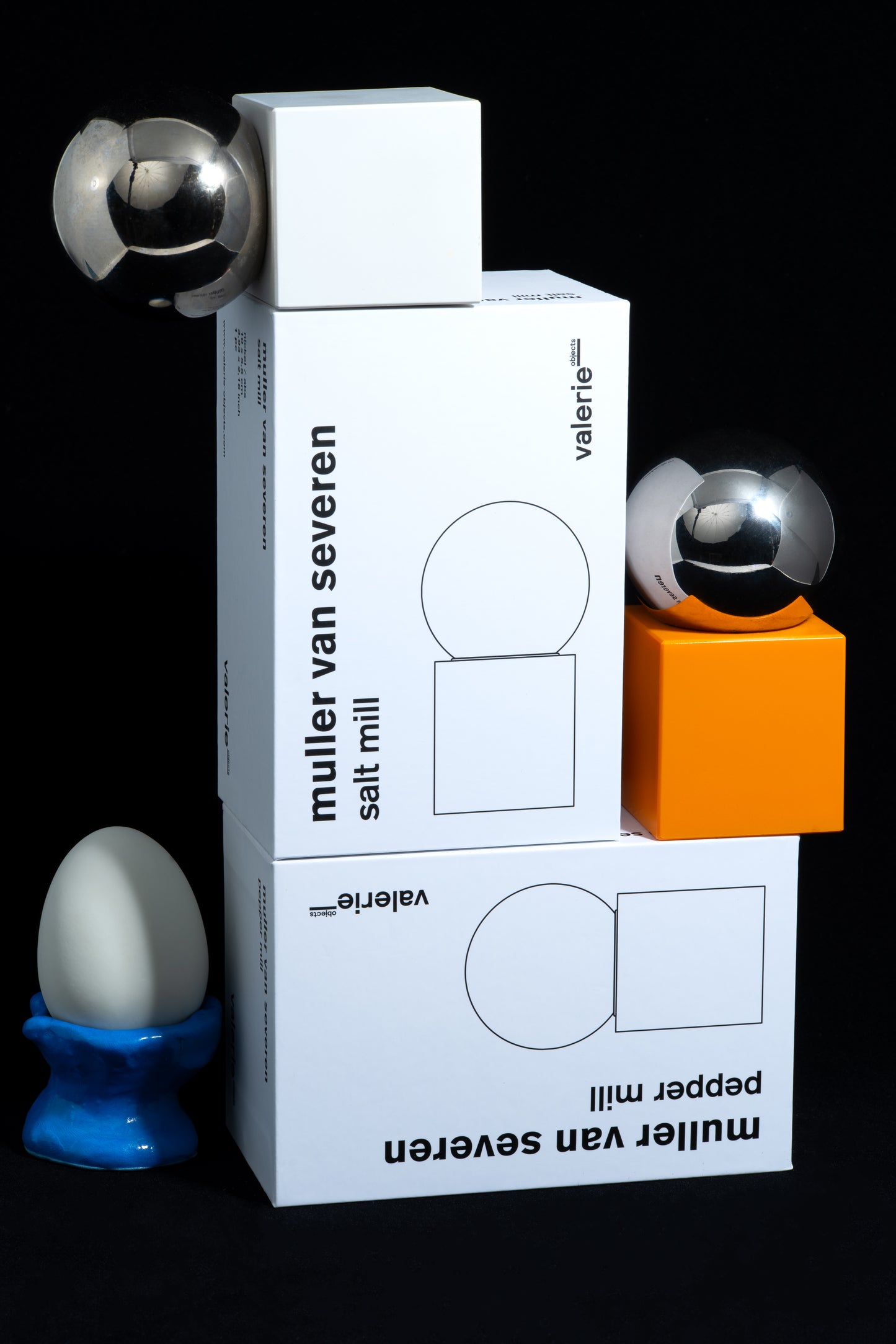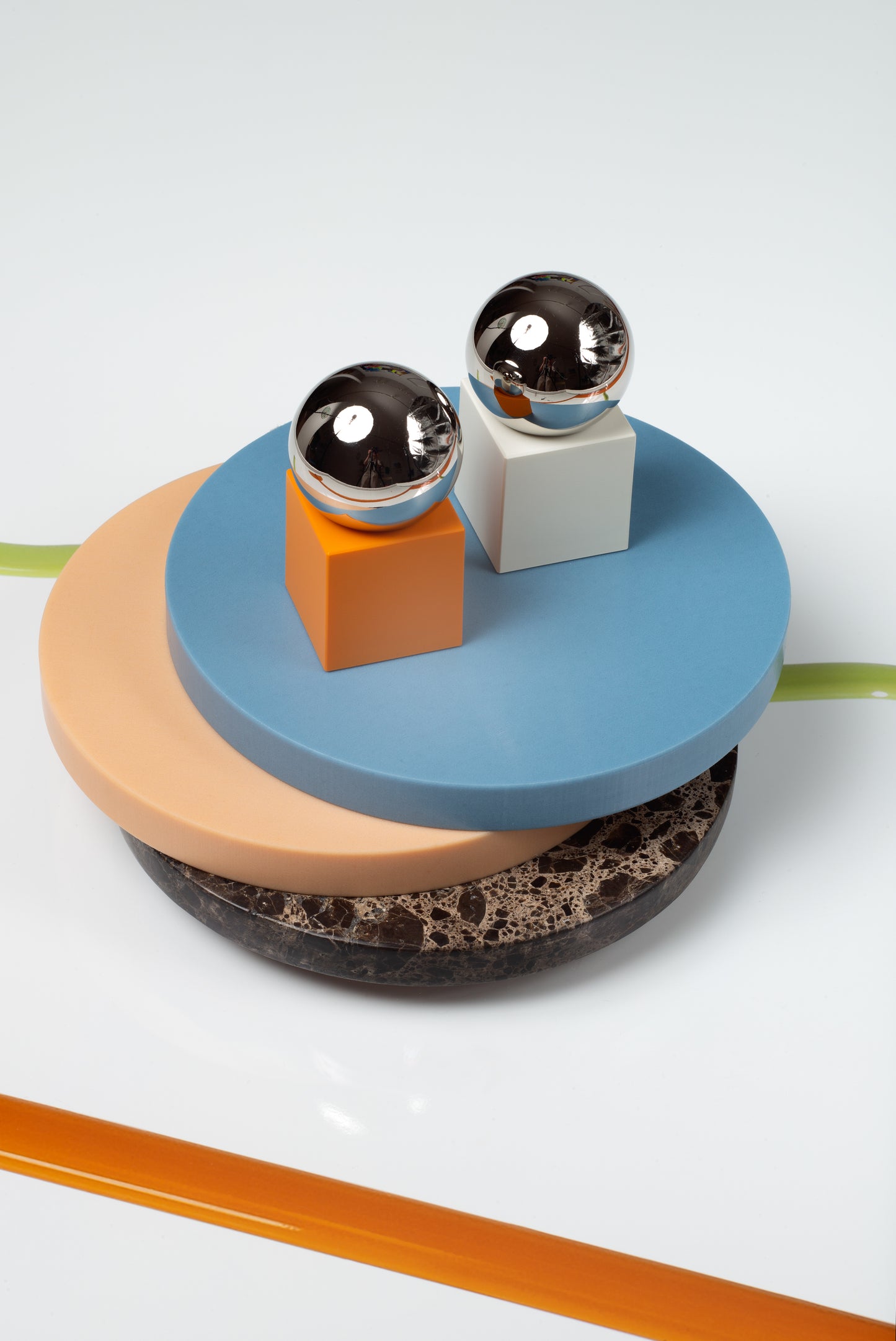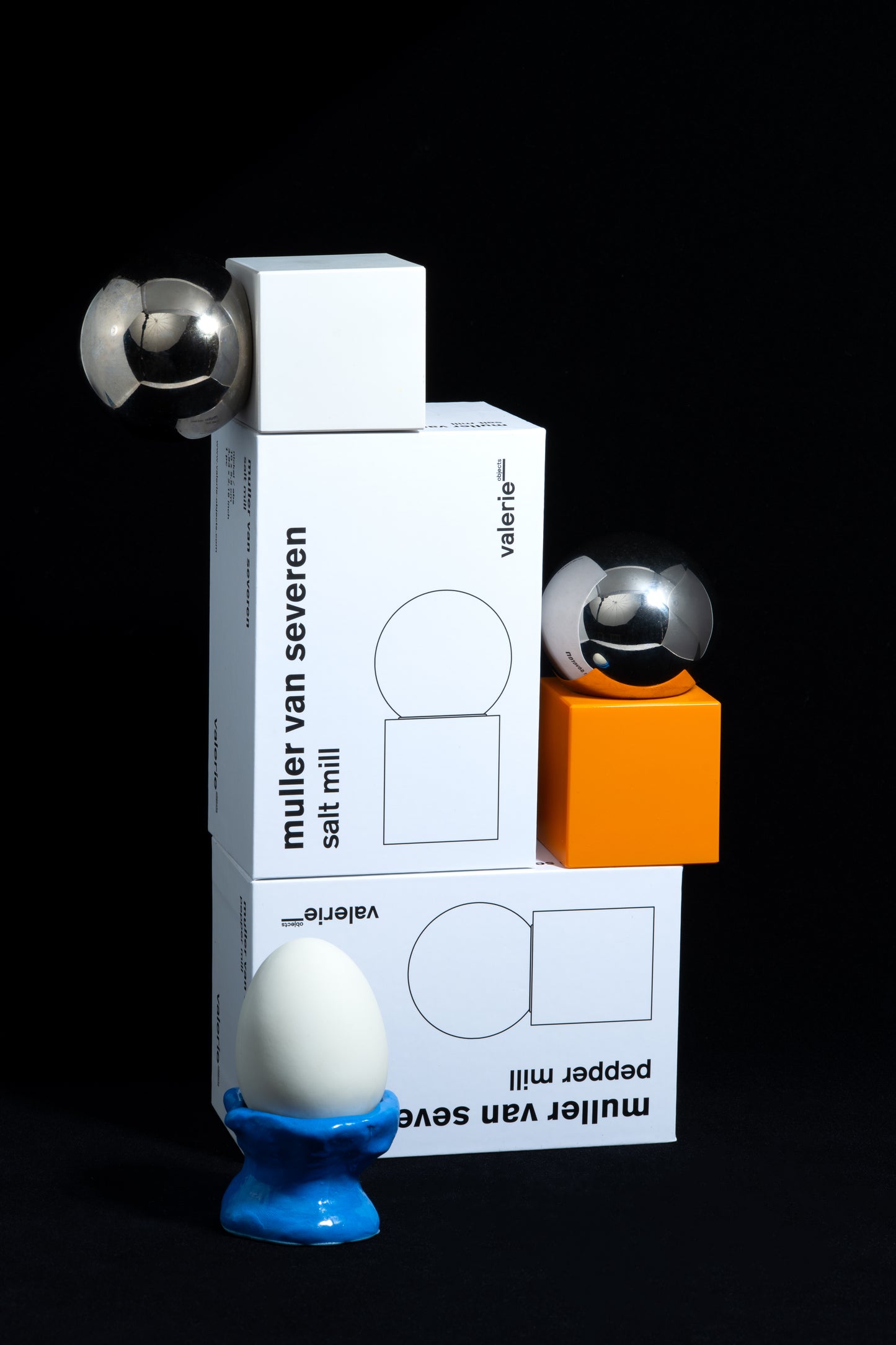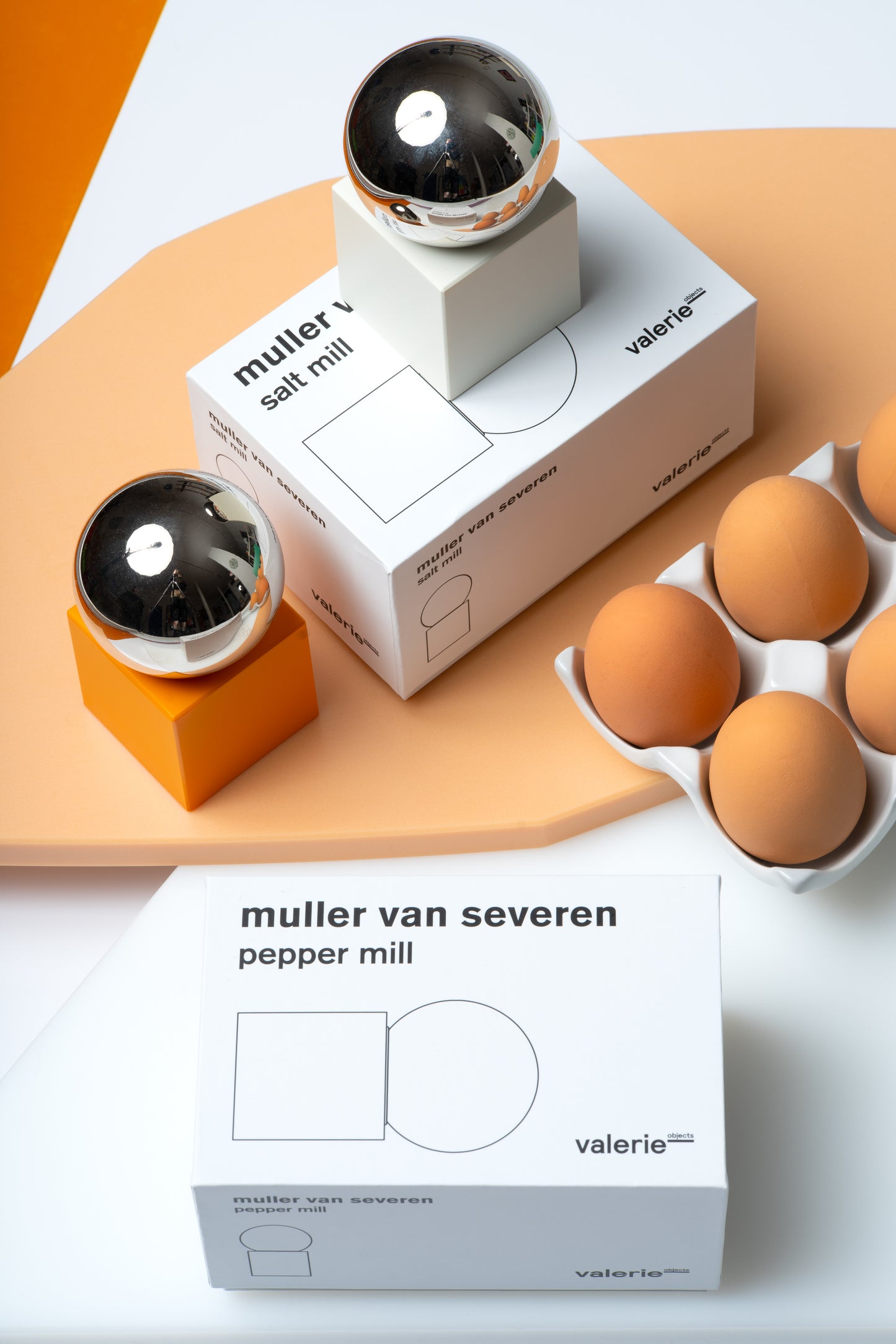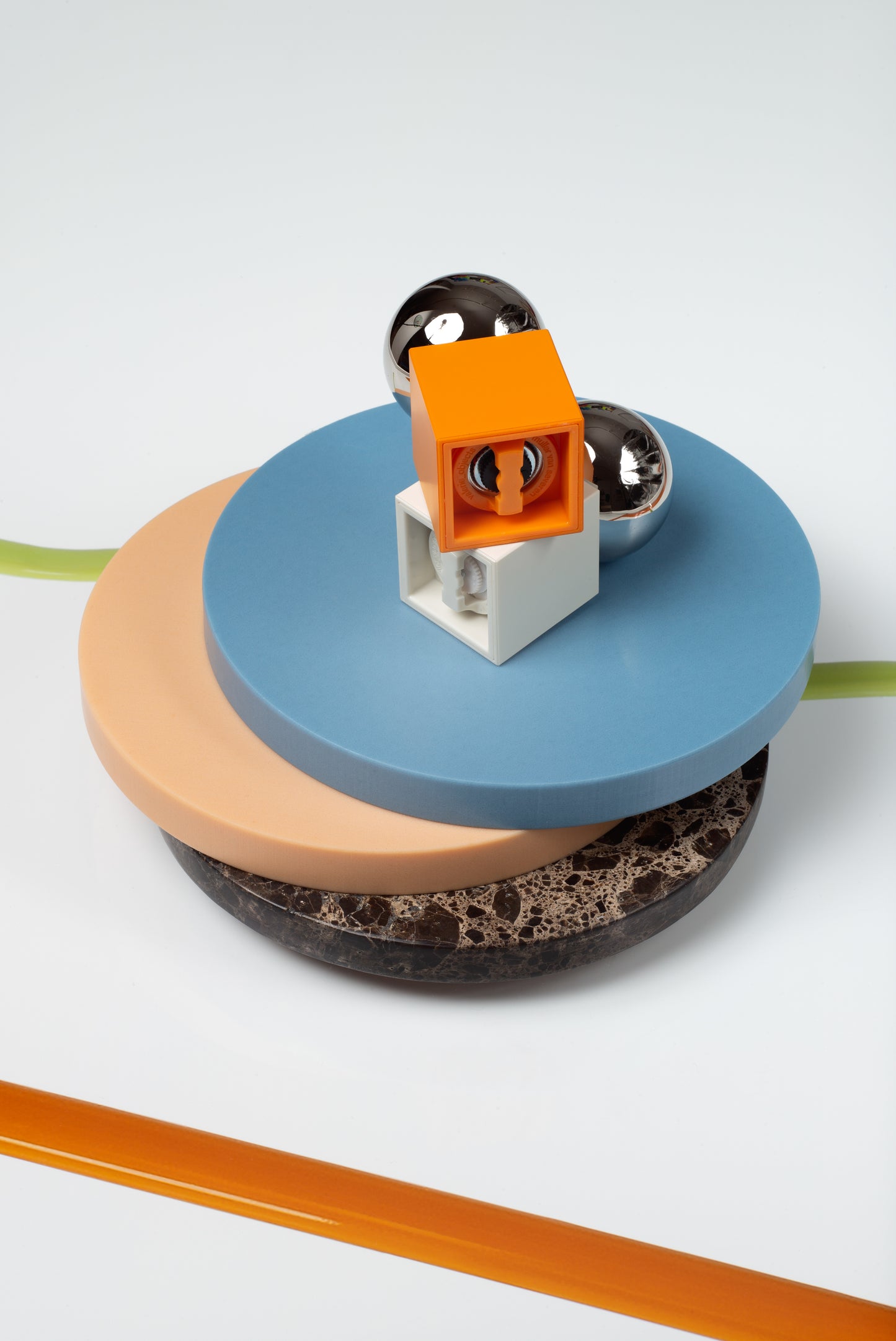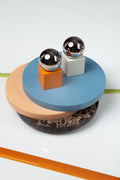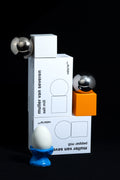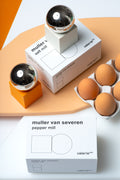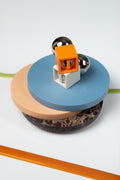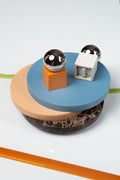 Salt & Pepper Mill
• Cube (base) in ABS matt sphere (top) in nickel plated stainless steel.

• Pepper mill (yellow- orange) equipped with carbon steel grinding mechanism.

• Salt mill (whisper white) equipped with a ceramic grinding mechanism.
Pull the top off for easy refilling, adjust the size of the grain by turning the little knob at the bottom of the base clockwise for a finer grain, and counterclockwise for a coarser grain.