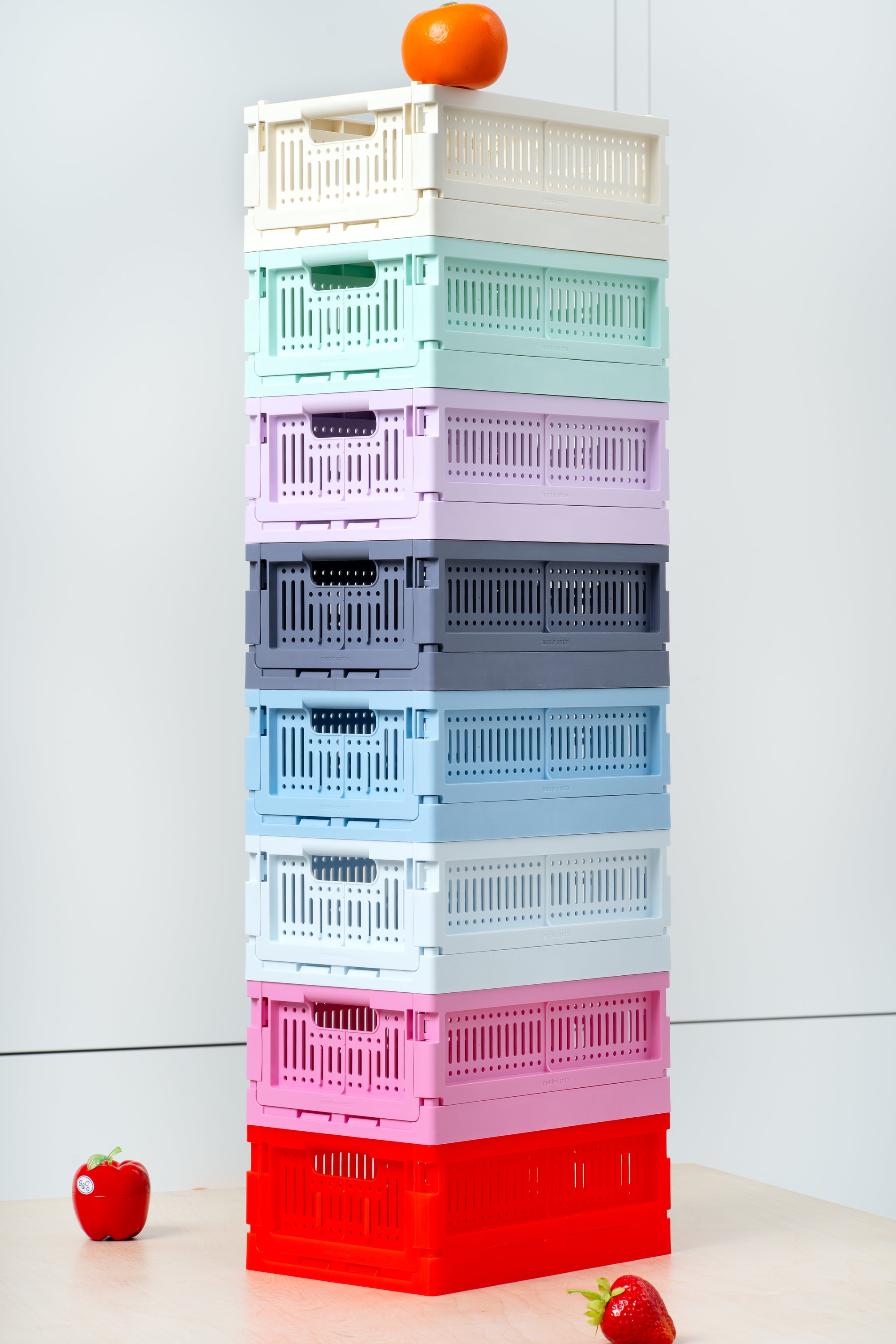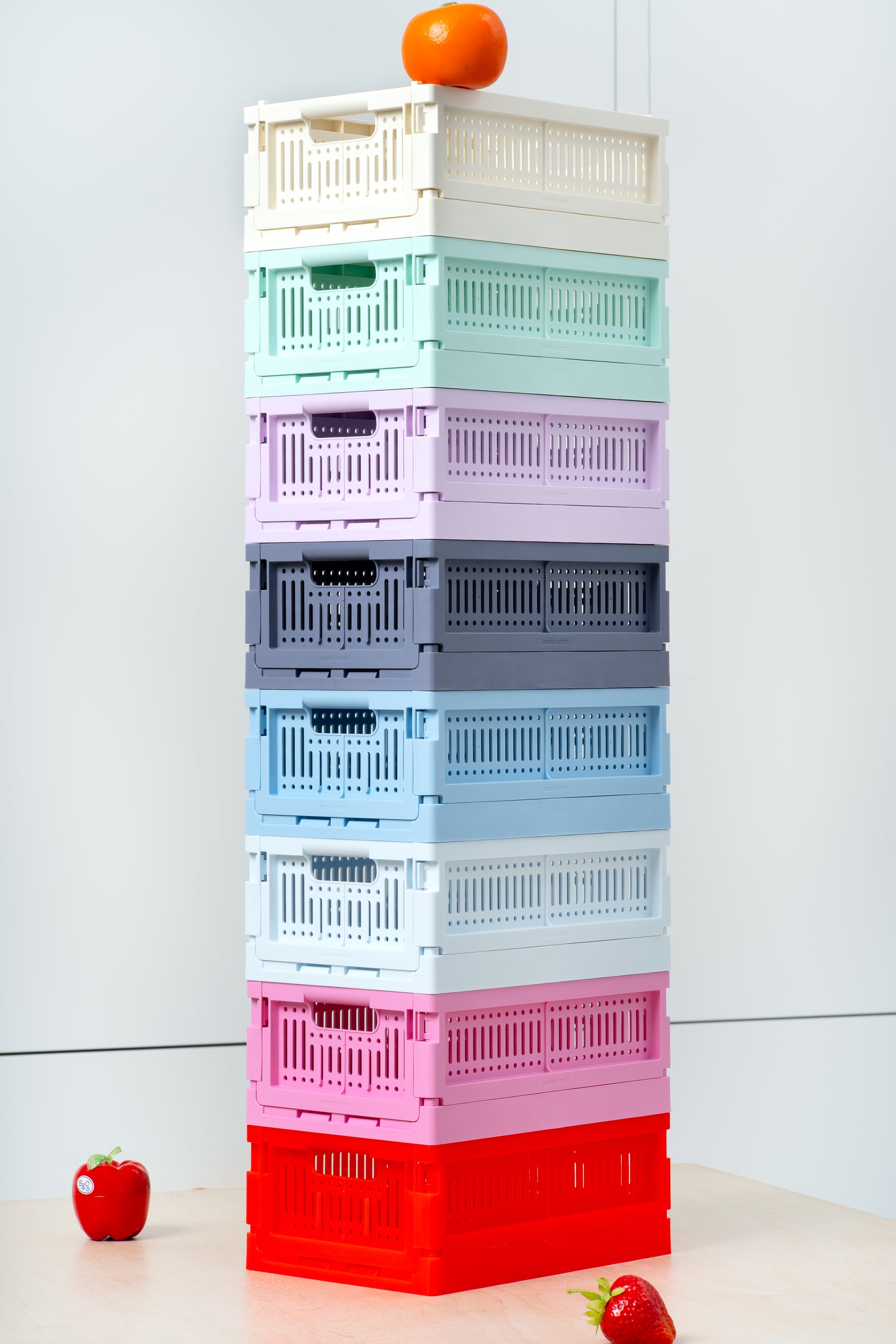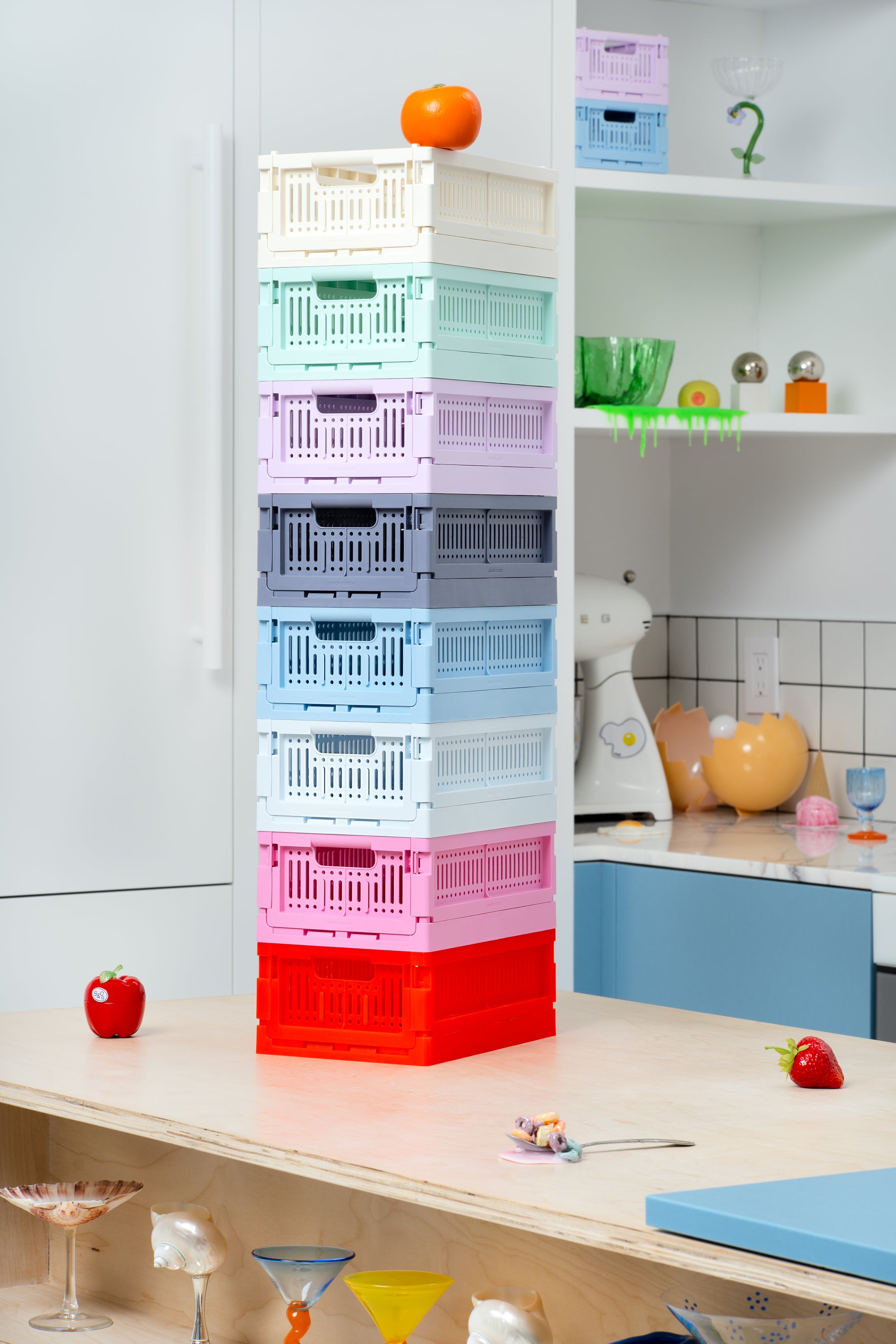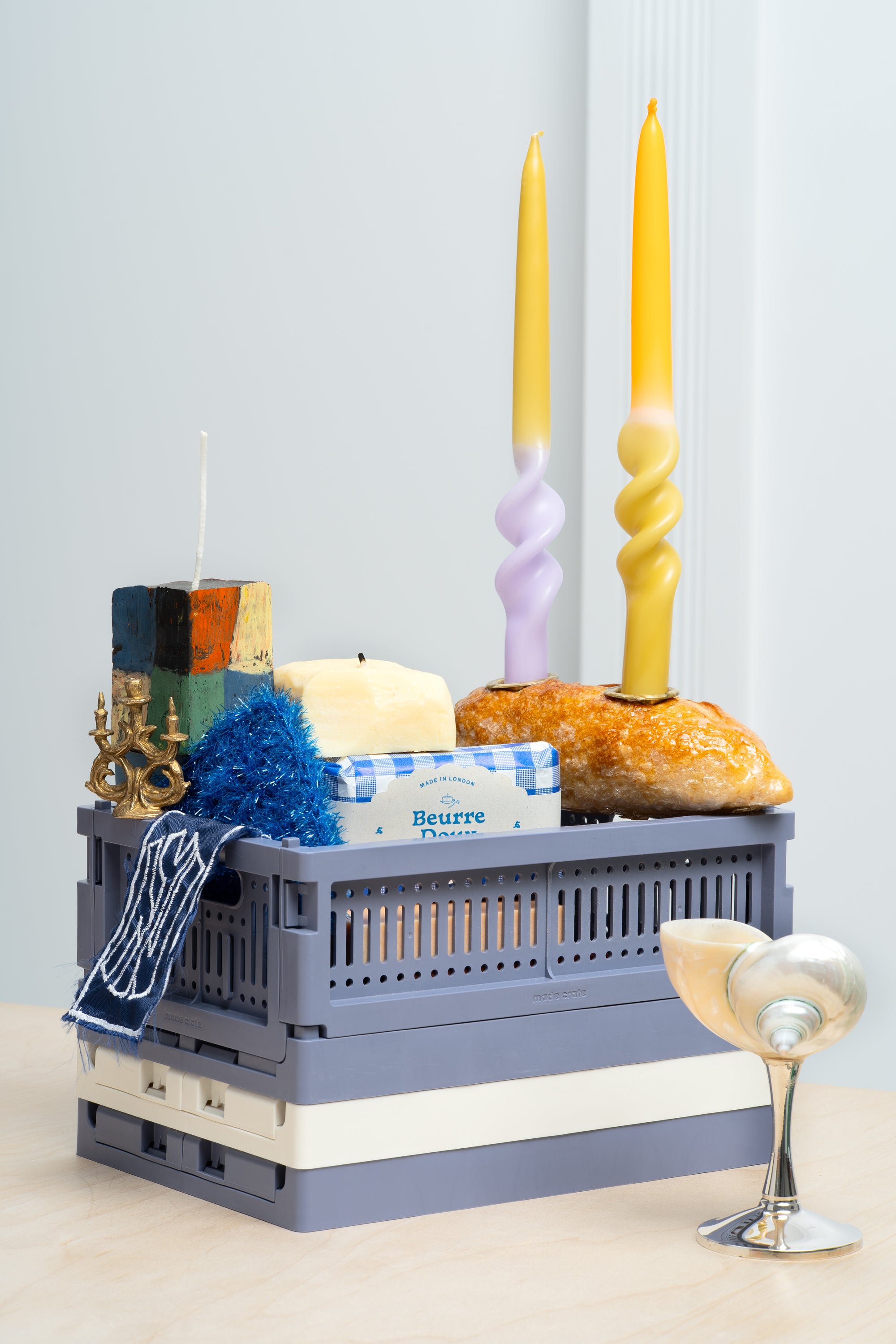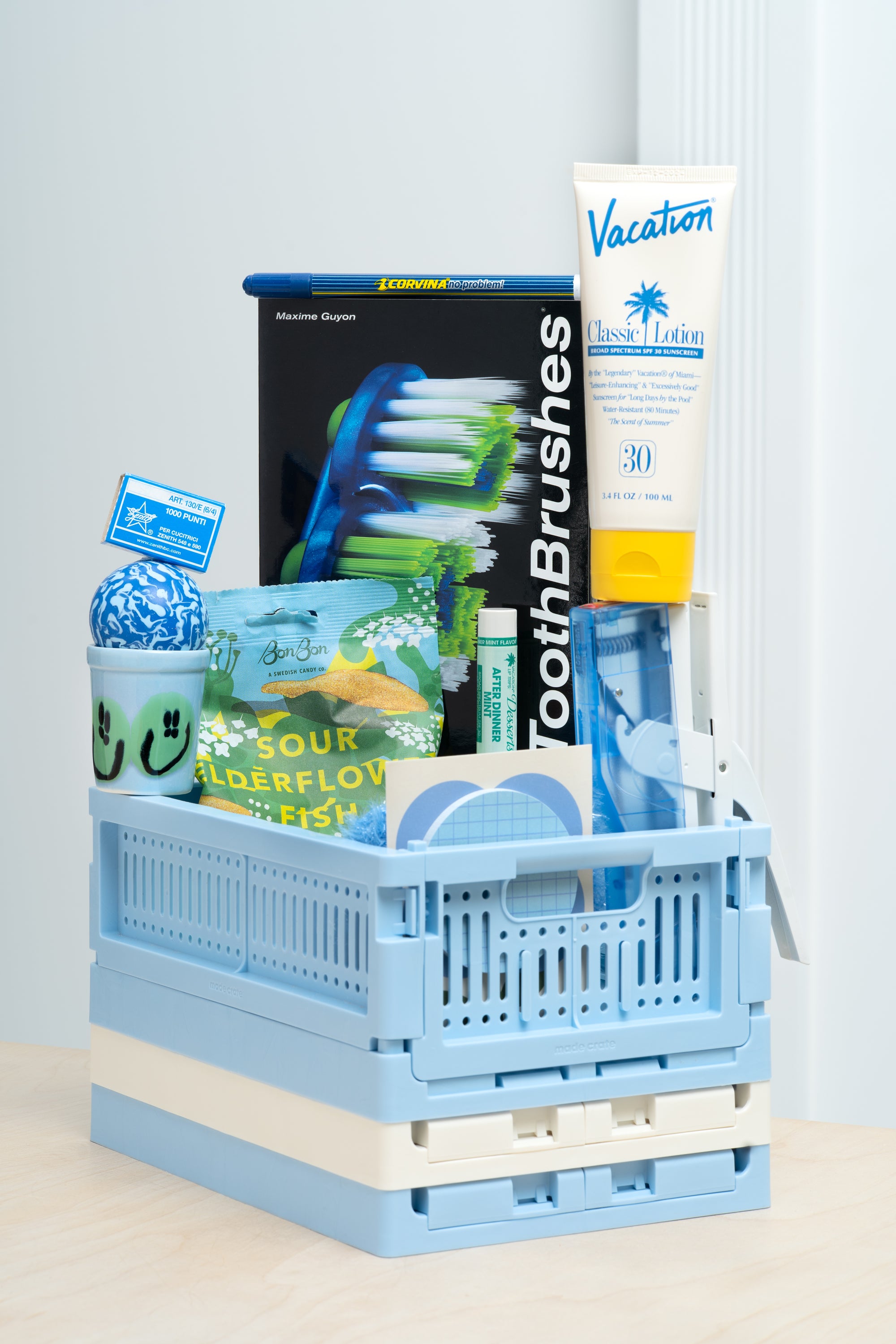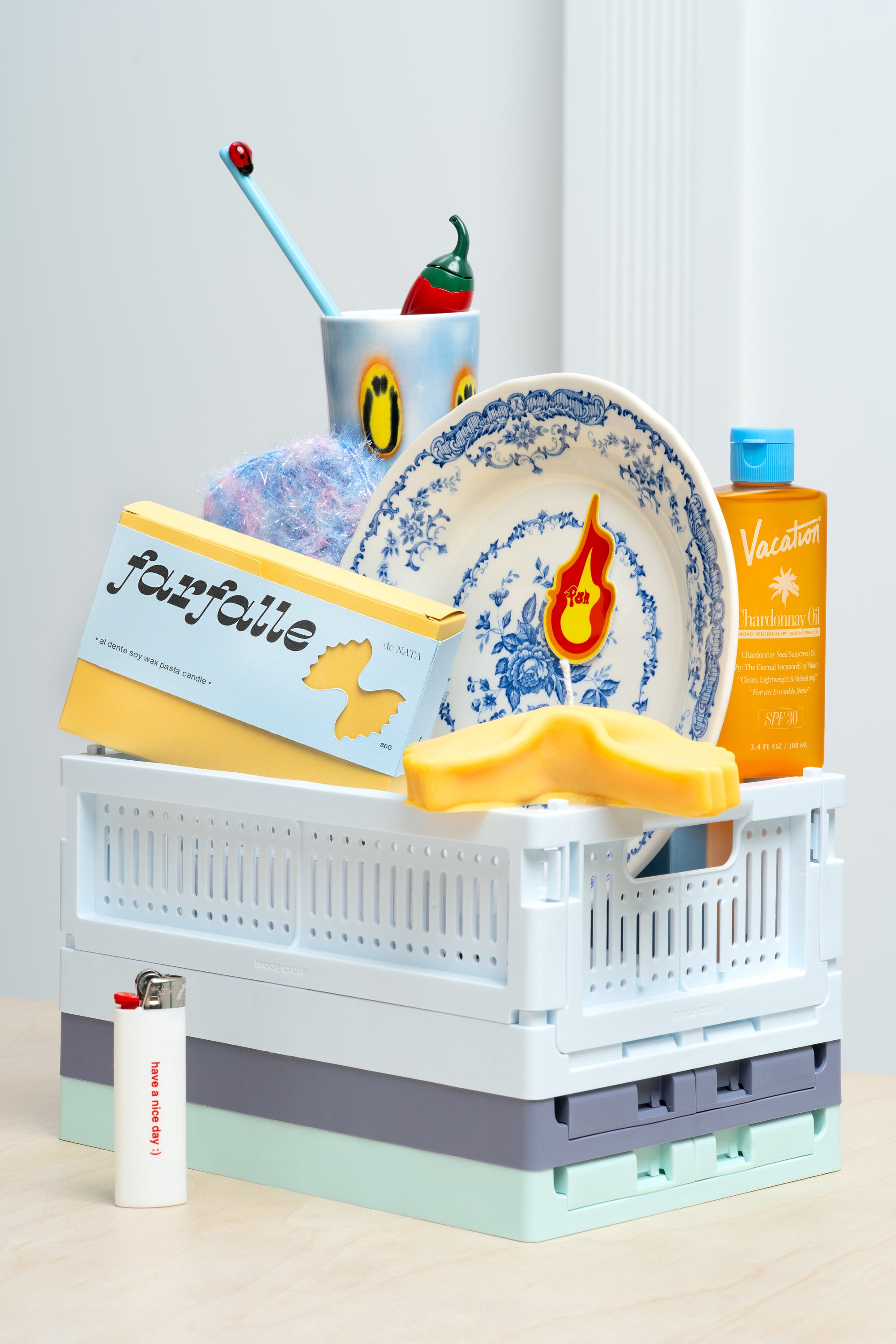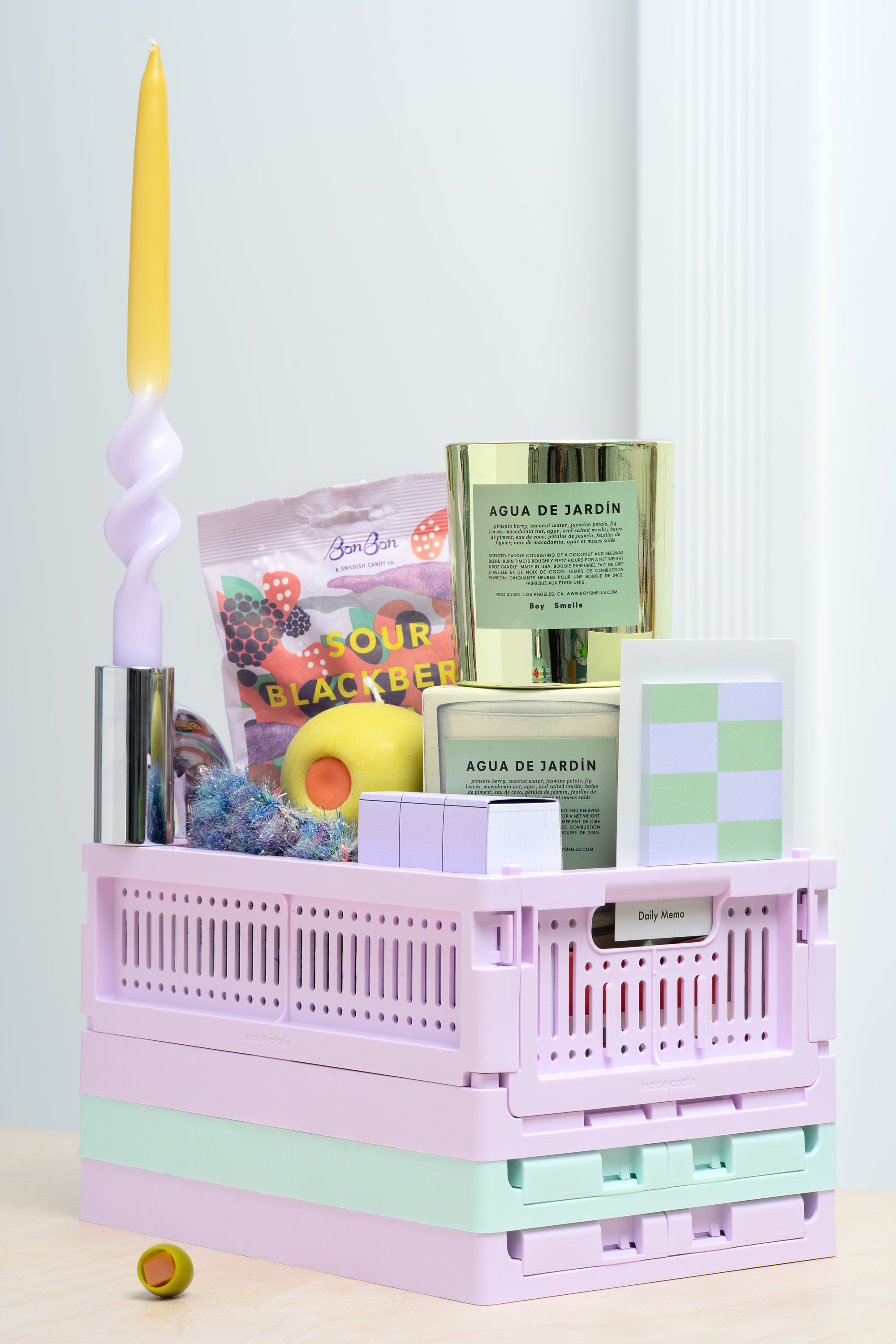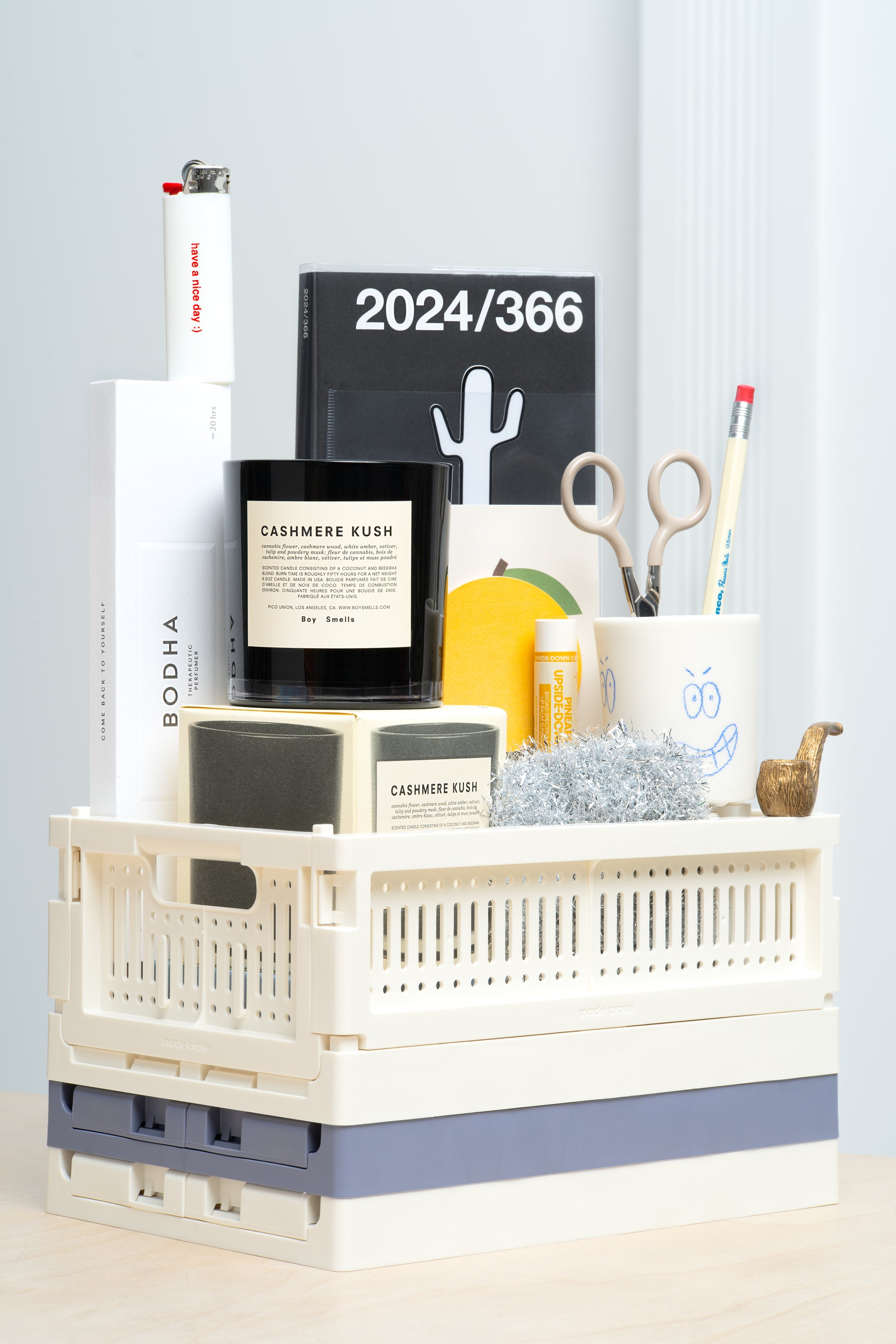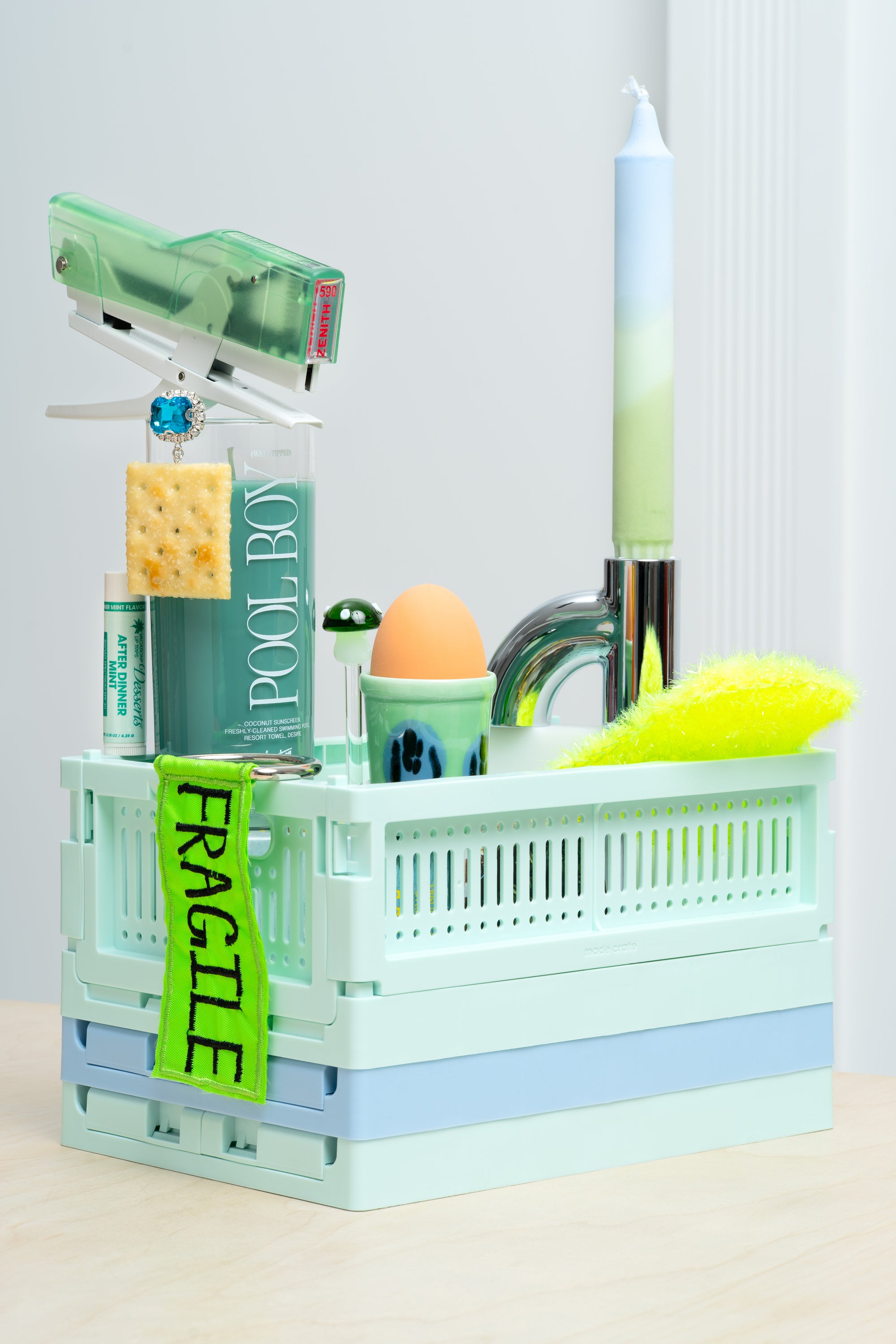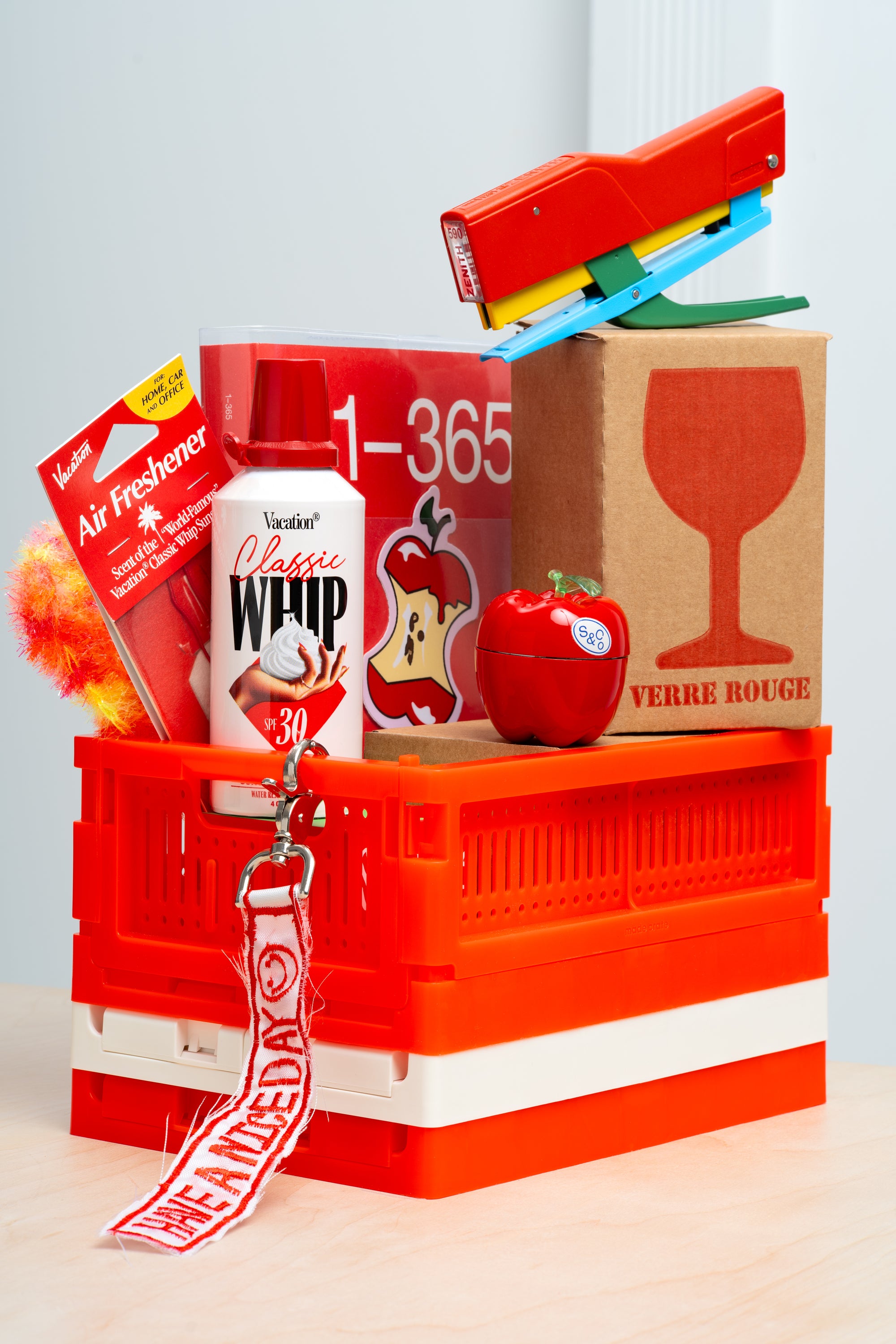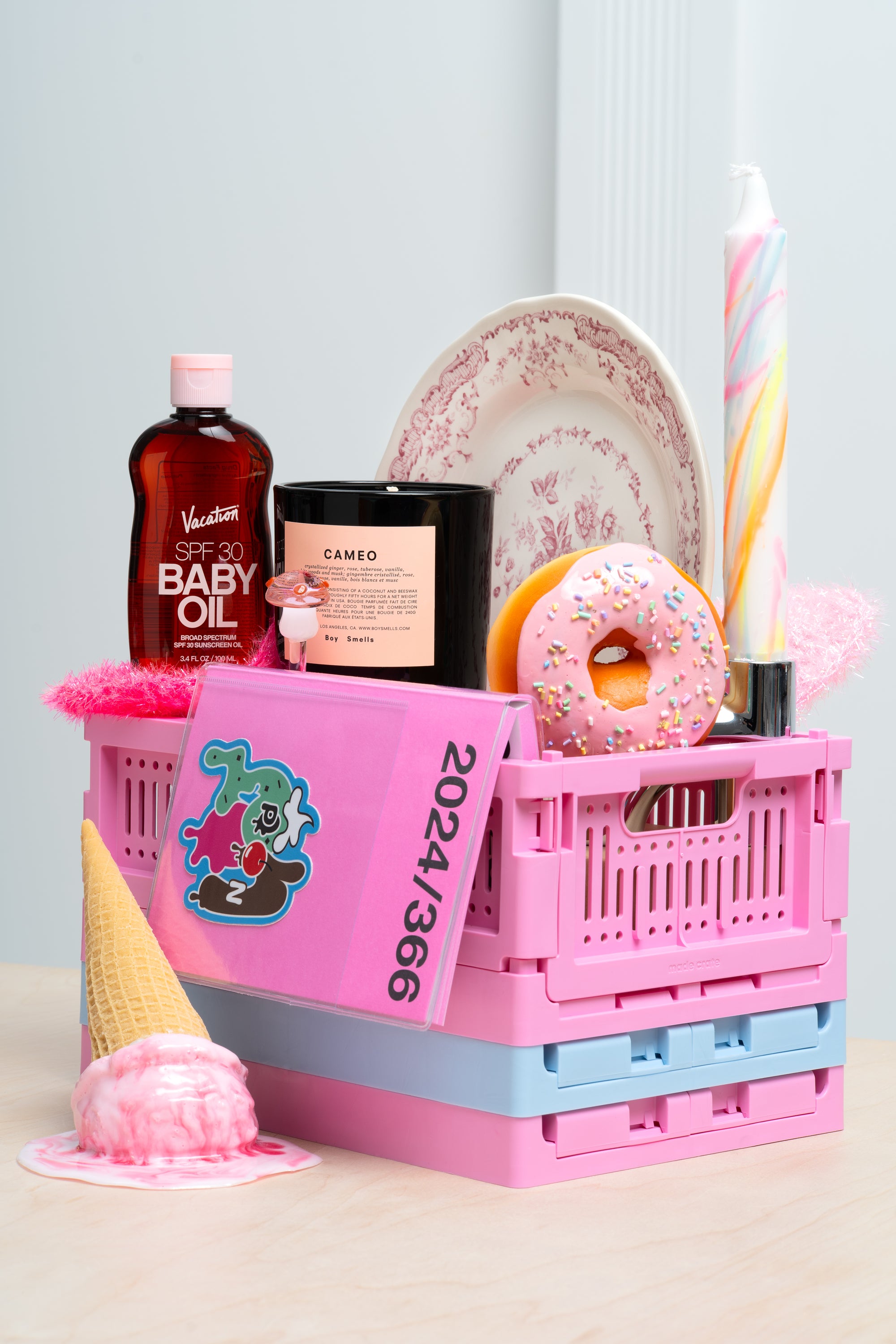 The Details:
Made for storage. The new folding crates on the block - Made Crates - are made from 100% recycled plastic with no use of new 'virgin' plastic. The first part of the Made Crate collection consists of 20 cool colors.
We've made the Made Crates stackable across the three sizes: Two midi crates fit on top of 1 maxi, and two minis on the midi. This way, they 'lock' on top of each other and won't tip over on your shelves.
To make organizing your home a bit more fun, the crates have an elegant and clean design to complement the Nordic interior style.
The Made Crates are produced in Europe in the highest quality possible.
The Dimensions:
Mini: Approx. 9.5" x 6.5" x 3.75"
Midi: Approx. 13" x 9.5" x 5"
The Material:
Made Crates are made in 100% recycled PP plastic > This means that no new 'virgin' plastic is being produced for Made Crates.