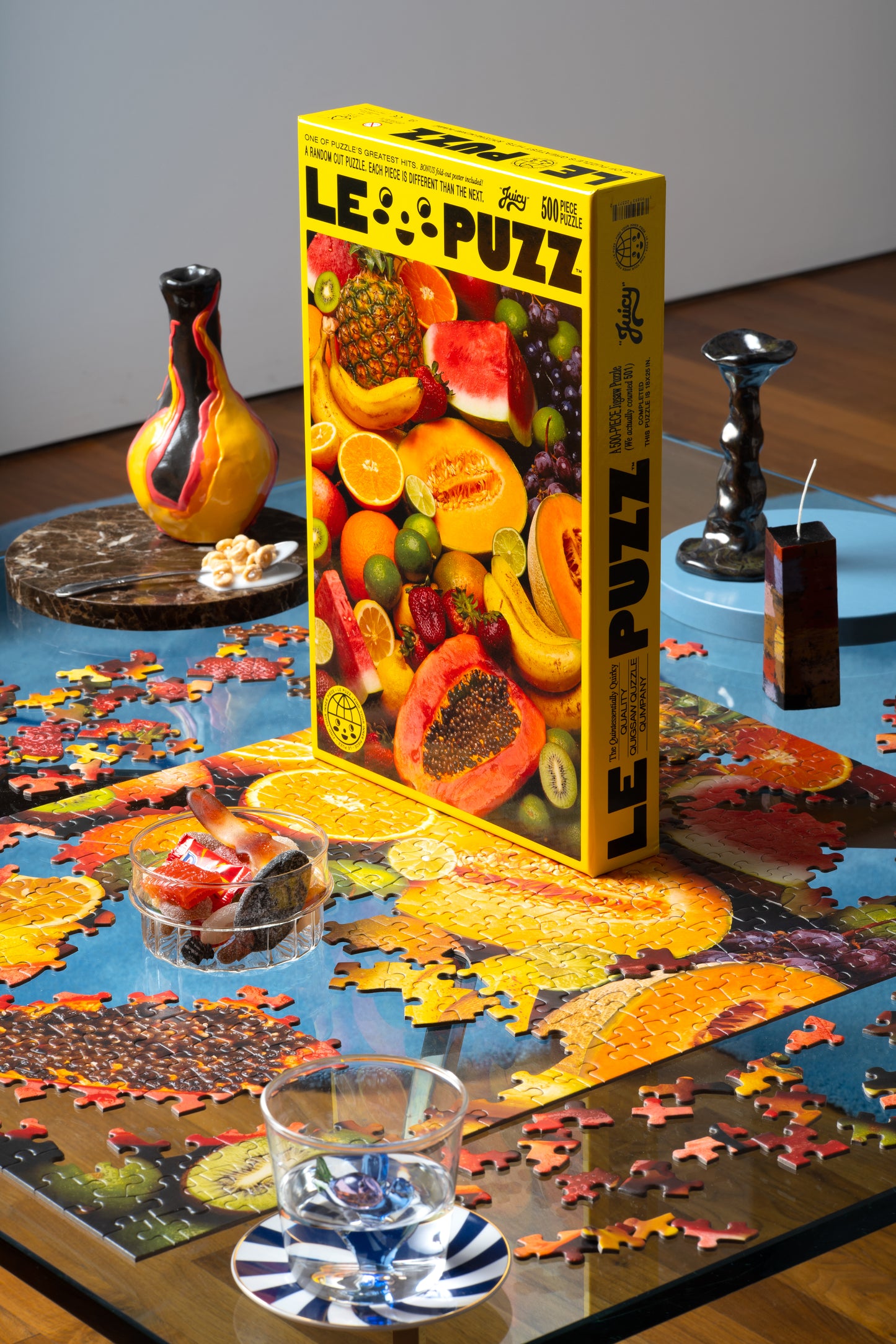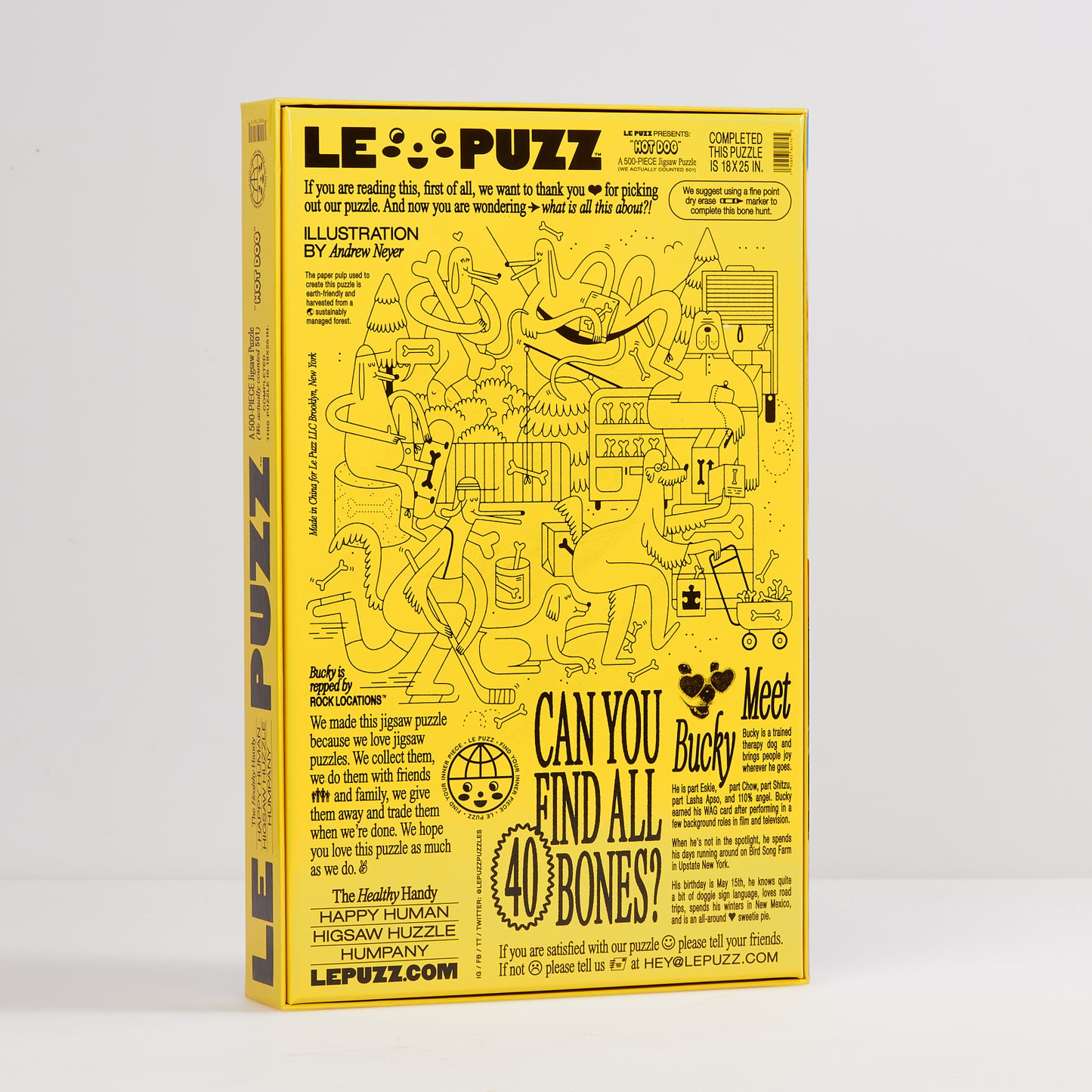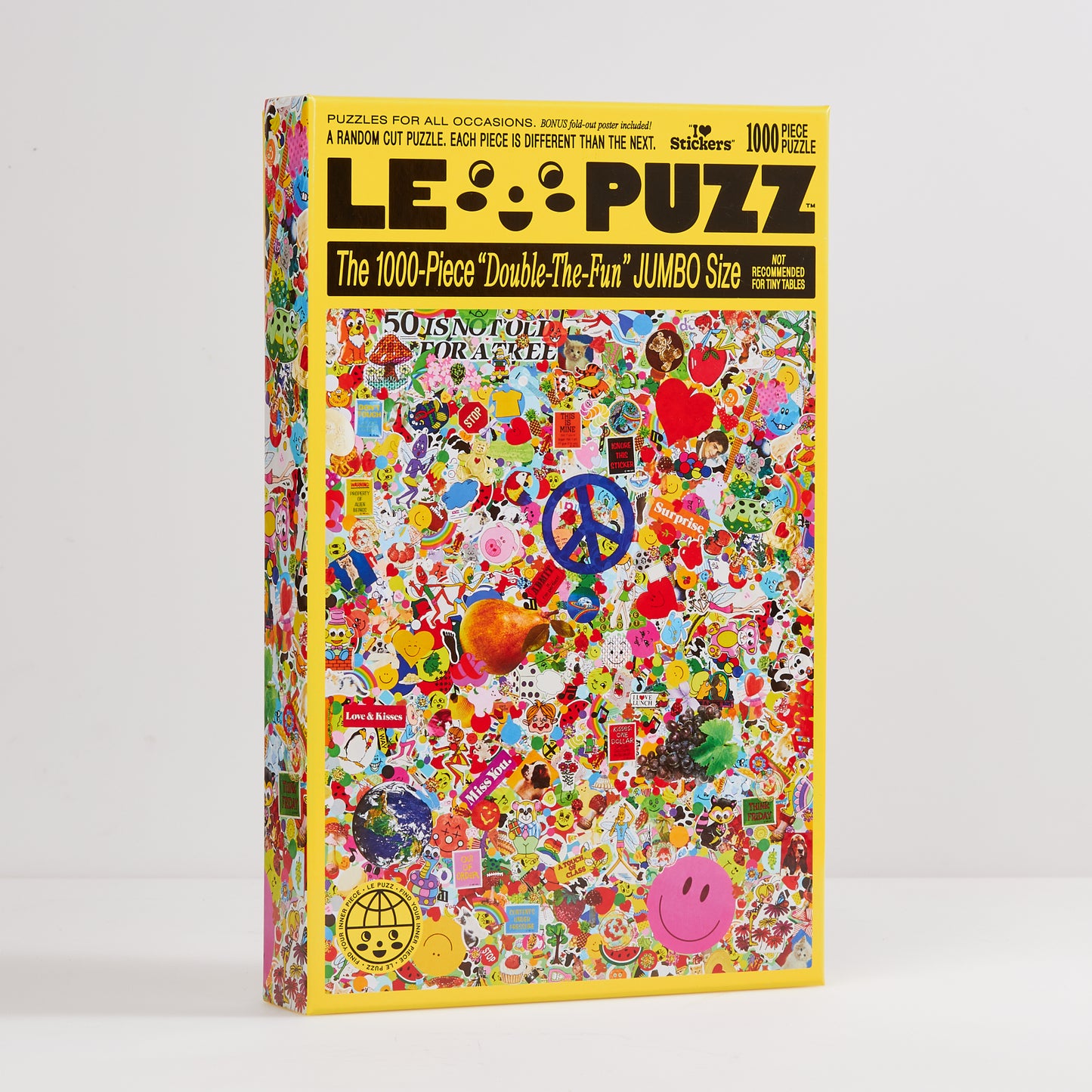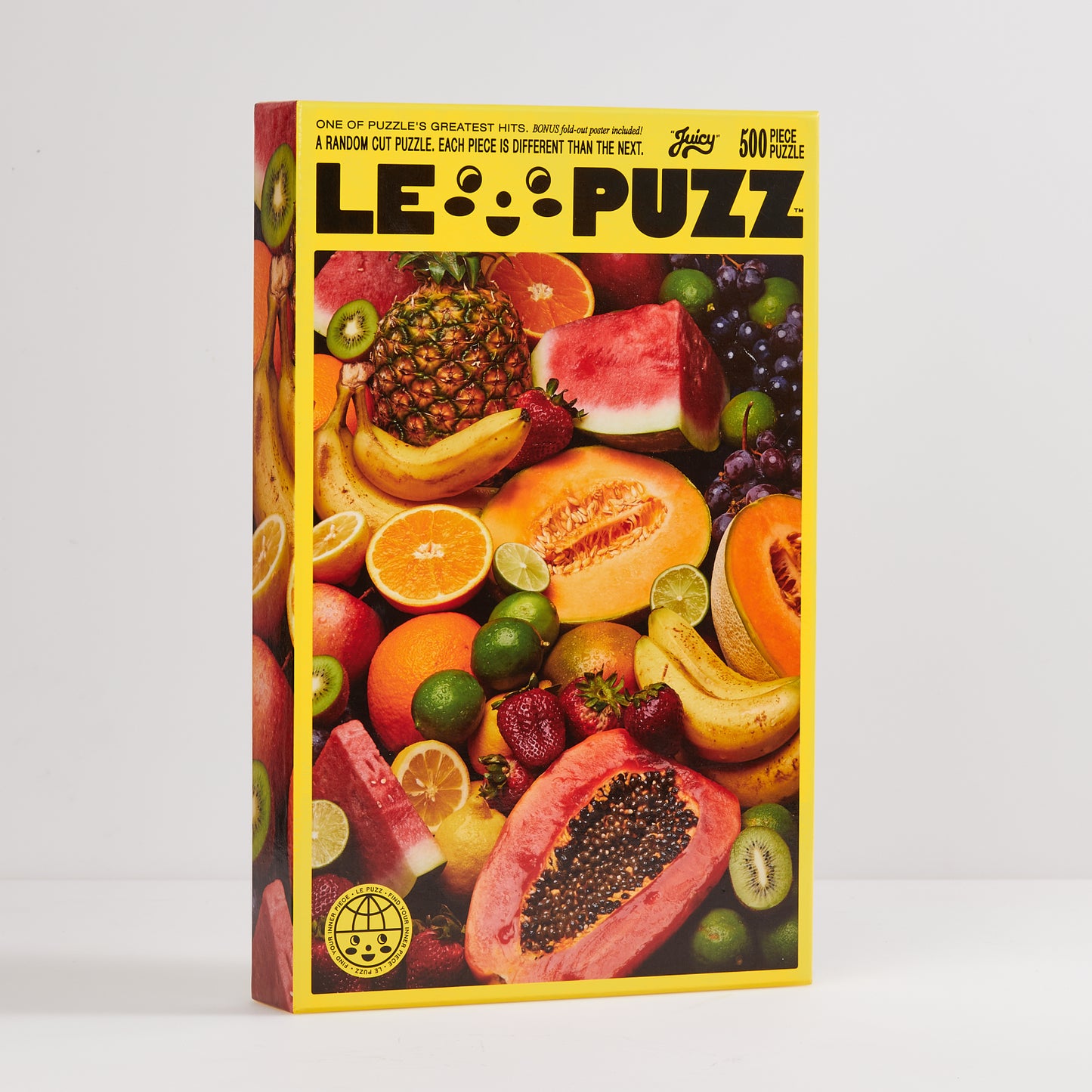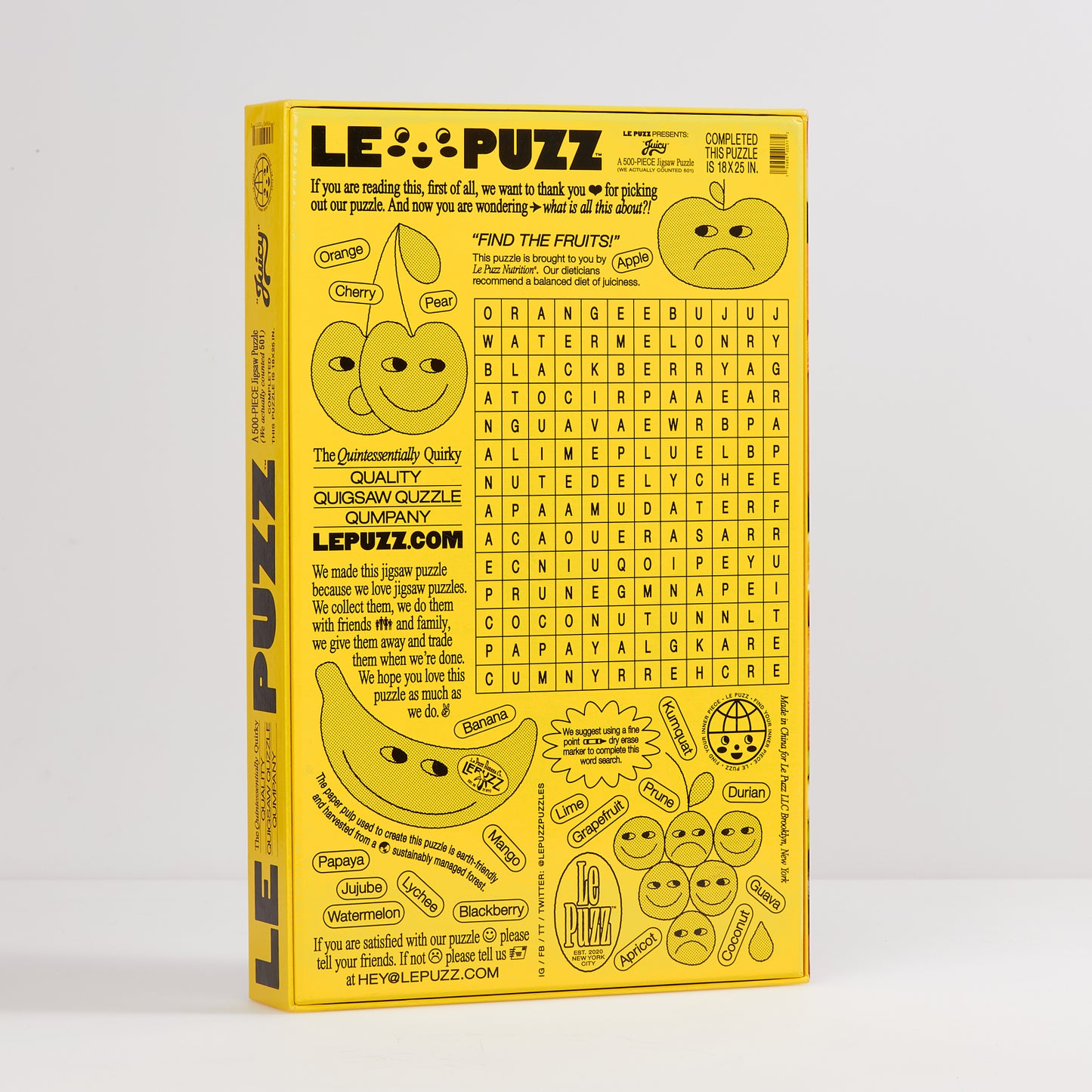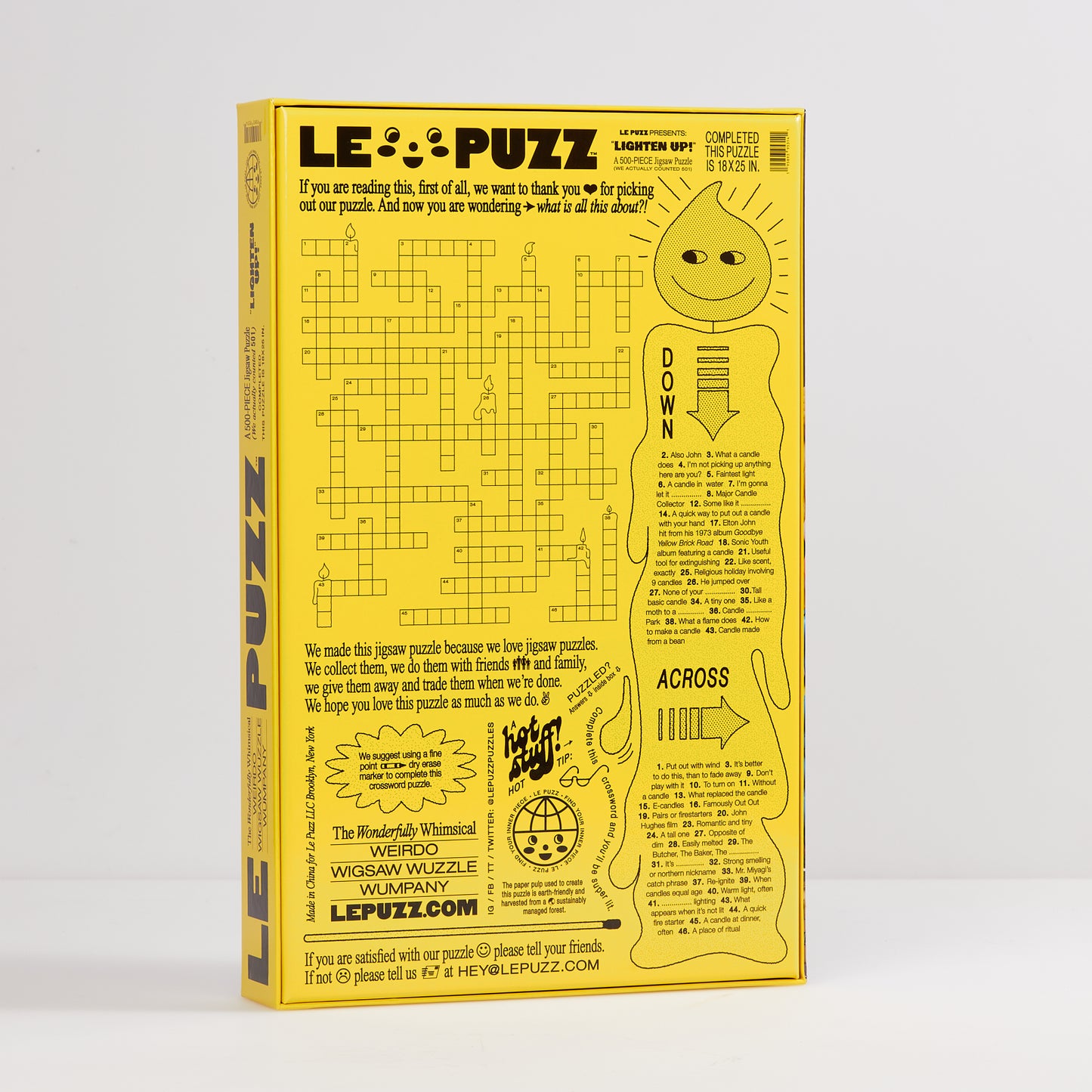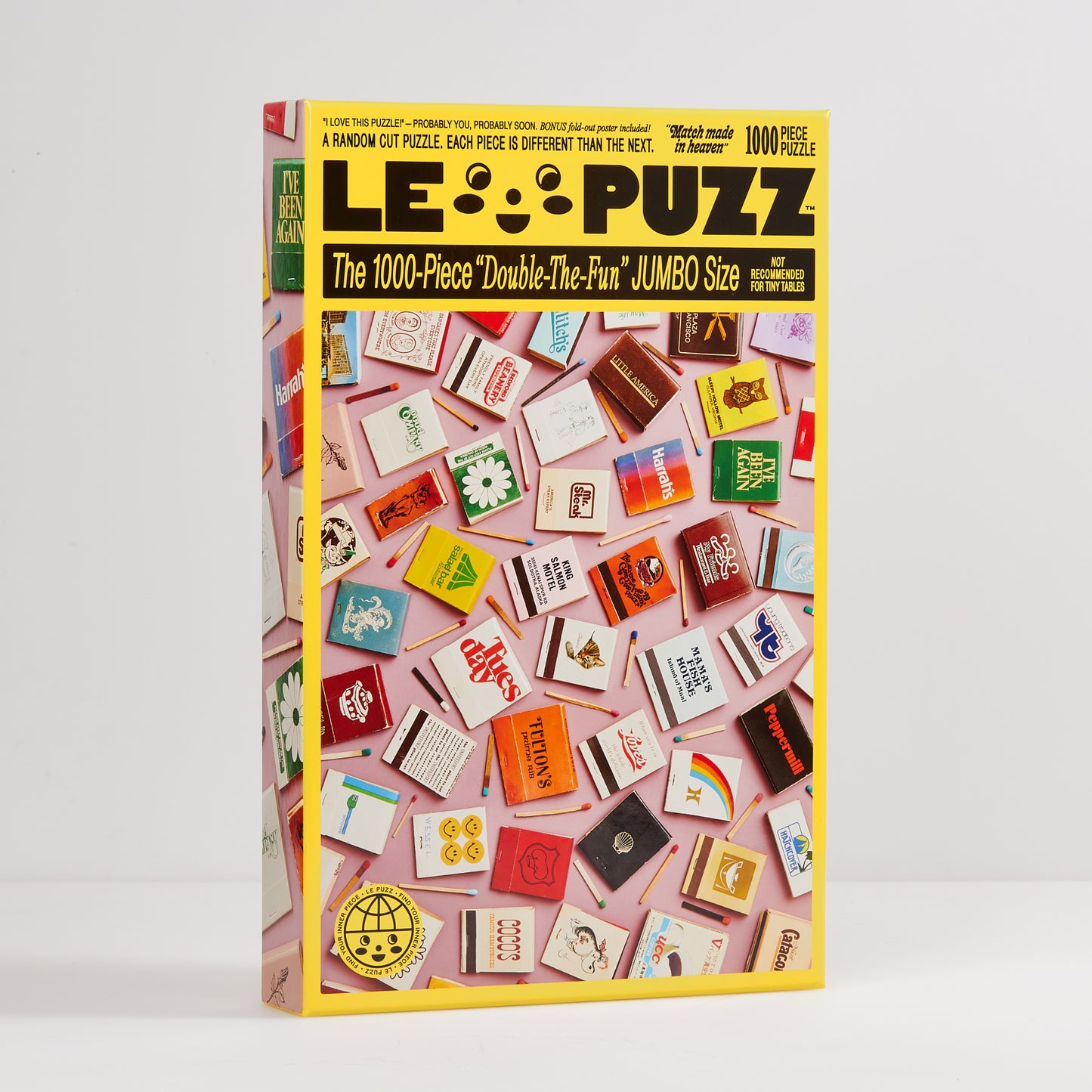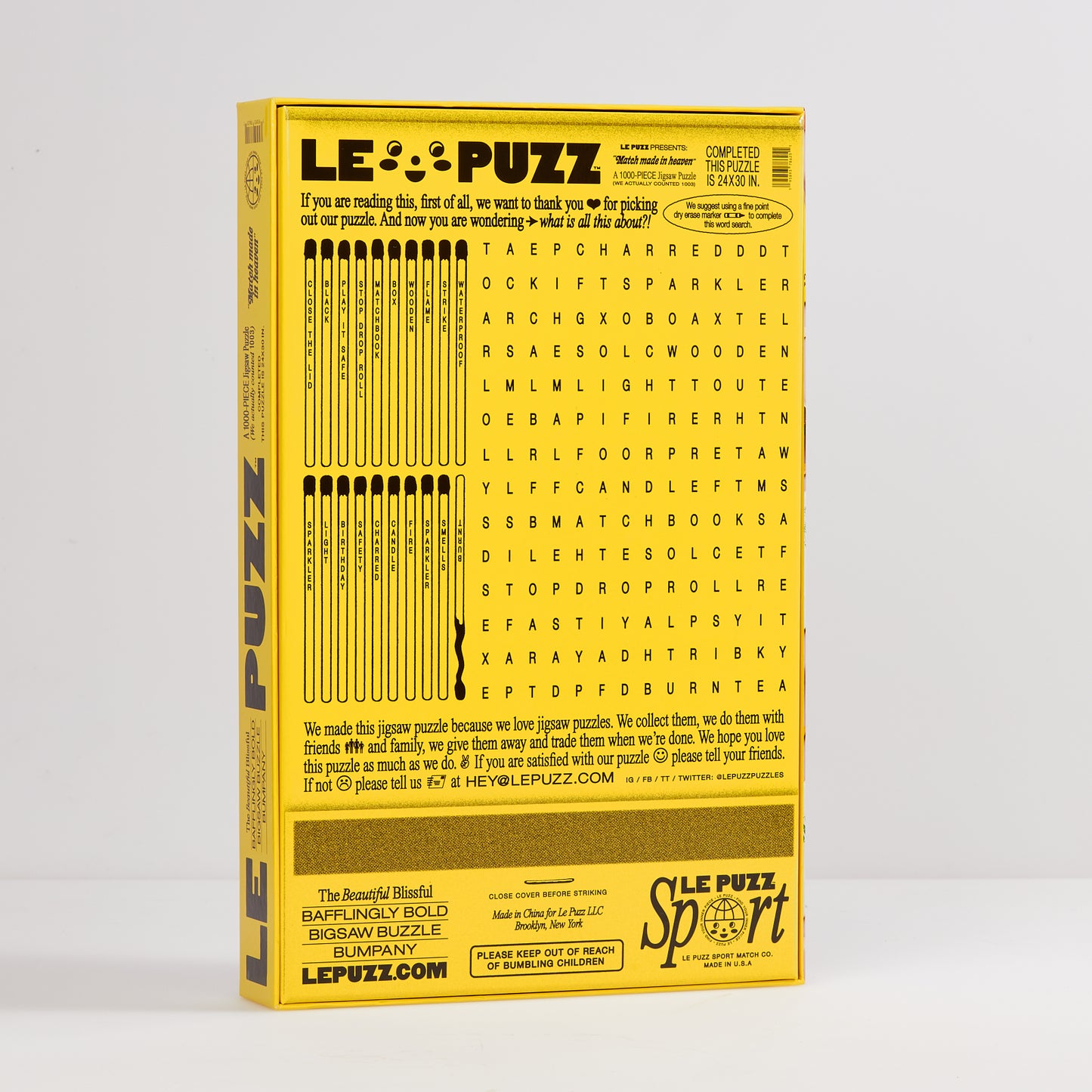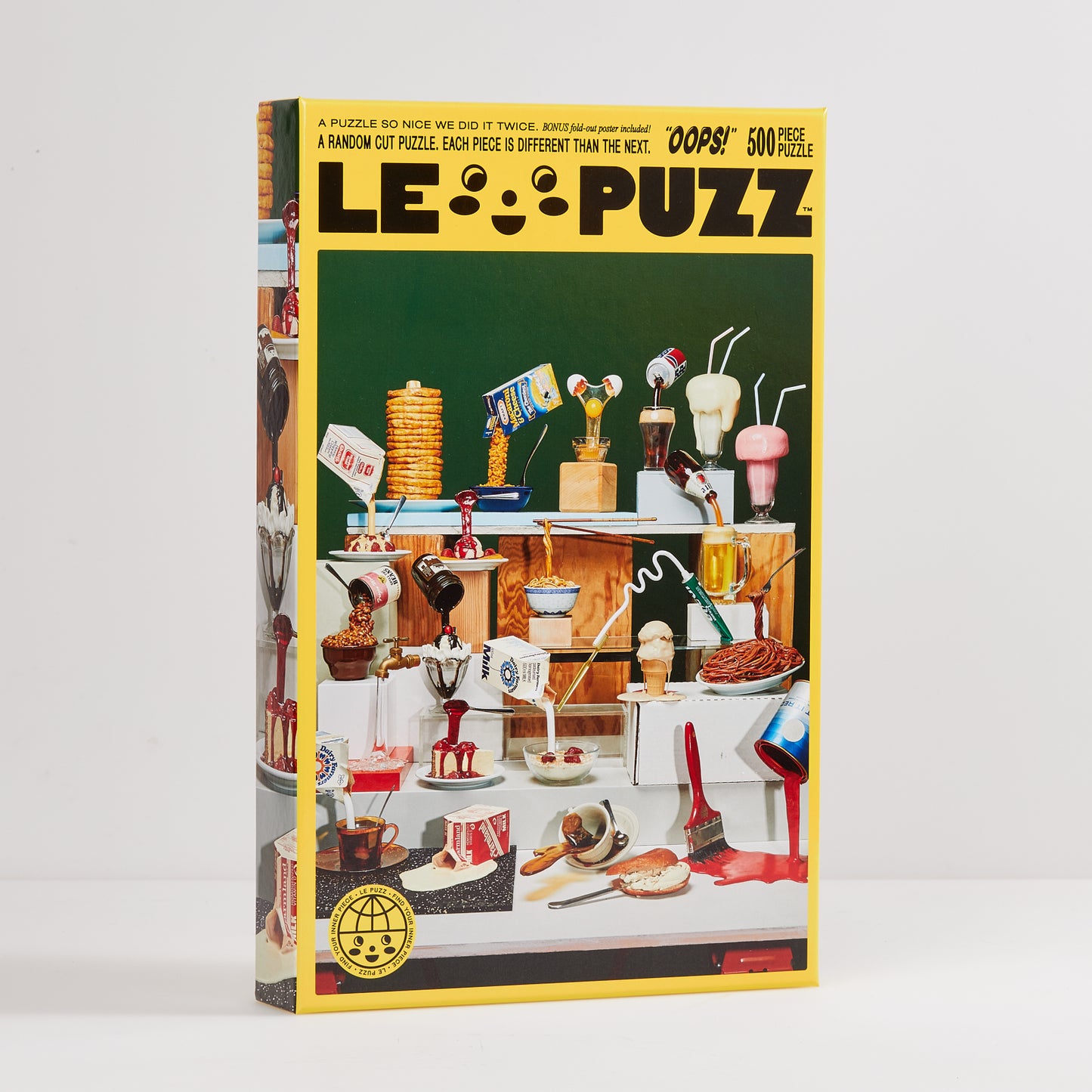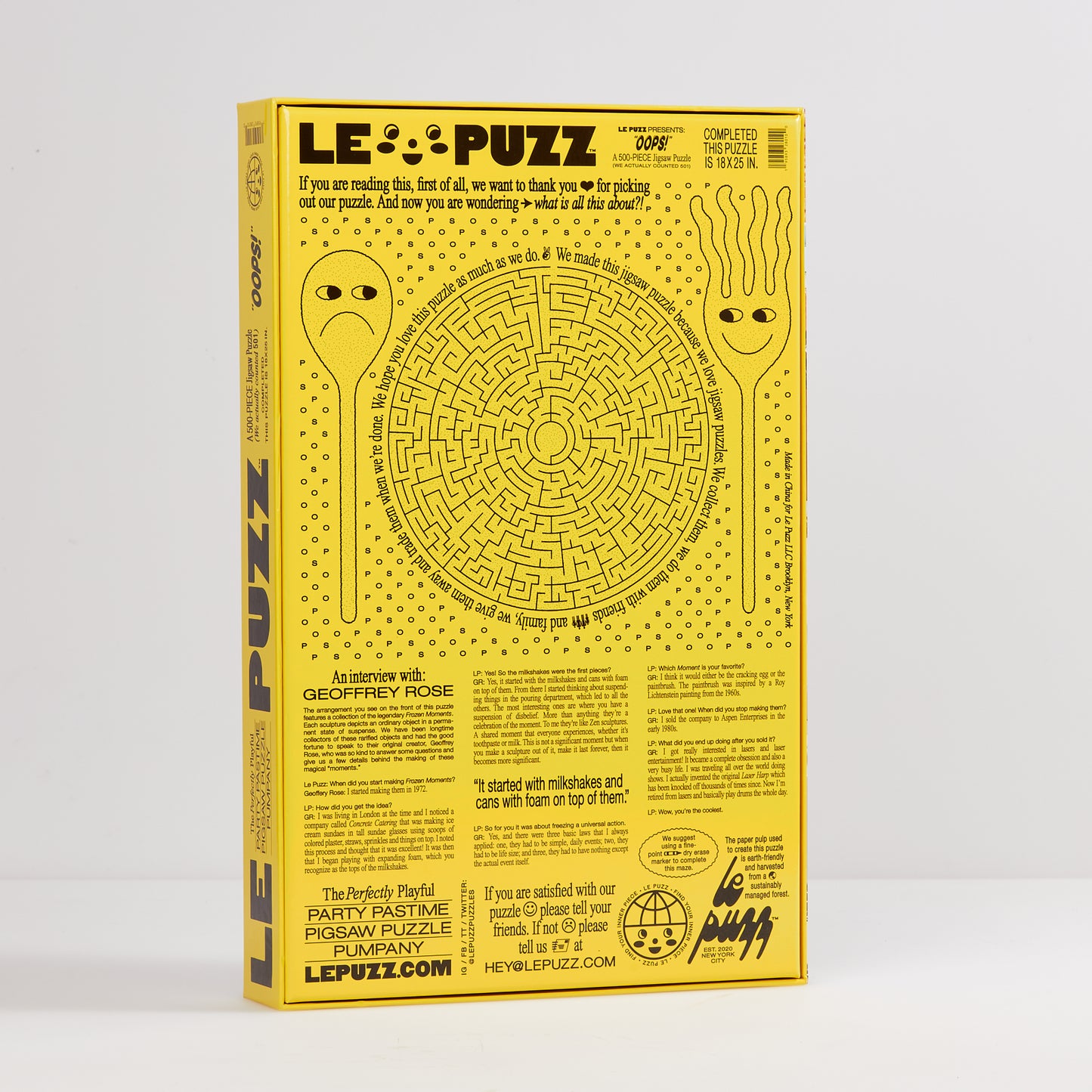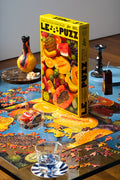 Le Puzz
• Puzzles by Alistair Matthews and Michael Hunter.

• Random cut — every piece different than the next!

• A reusable resealable bag, bonus-sided fold-out poster.

• I <3 Stickers and Match Made in Heaven are 1000 pieces, the others are all 500 pieces :)
Earth-Friendly :)

• Another thing Le Puzz loves about puzzles is that they are mostly a paper product.

• Le Puzz tries to limit the amount of plastic that they use in both the production and distribution of each puzzle.

• Using FSA-approved paper sources for their puzzles which means all of the paper used comes from sustainable forests. Le Puzz has also provided a resealable bag that can be used again and again.
• Box 14.25" x 9" x 2"

• 500 Completed: 25" x 18"

• 1000 Completed: 30" x 24"
WHAT ARE "RANDOM-CUT" PIECES?

• Most puzzles are either ribbon cut or random cut. A ribbon-cut puzzle is cut in a fairly even grid with a few different piece shapes. Random cut puzzles look like a tangle of vines with pieces darting off in all directions.

• Le Puzz enjoys a challenge and wanted to make sure that each of their puzzle pieces were truly unique shapes.

"EXTRA-THICK" PIECES

• There is nothing more frustrating than a thin, flimsy puzzle that won't stay together while you're working on it. Together with the manufacturer, Le Puzz developed an extra thick 500 piece puzzle that is reminiscent of some of their favorite vintage puzzle finds.

• The pieces fit snug and (although Le Puzz can't guarantee it) Le Puzz hopes that you will be able to pick up the puzzle in one piece once it is completed, making it easy to transport or flip over and frame. Le Puzz hopes to bring this level of thickness to their 1000 piece puzzles soon.