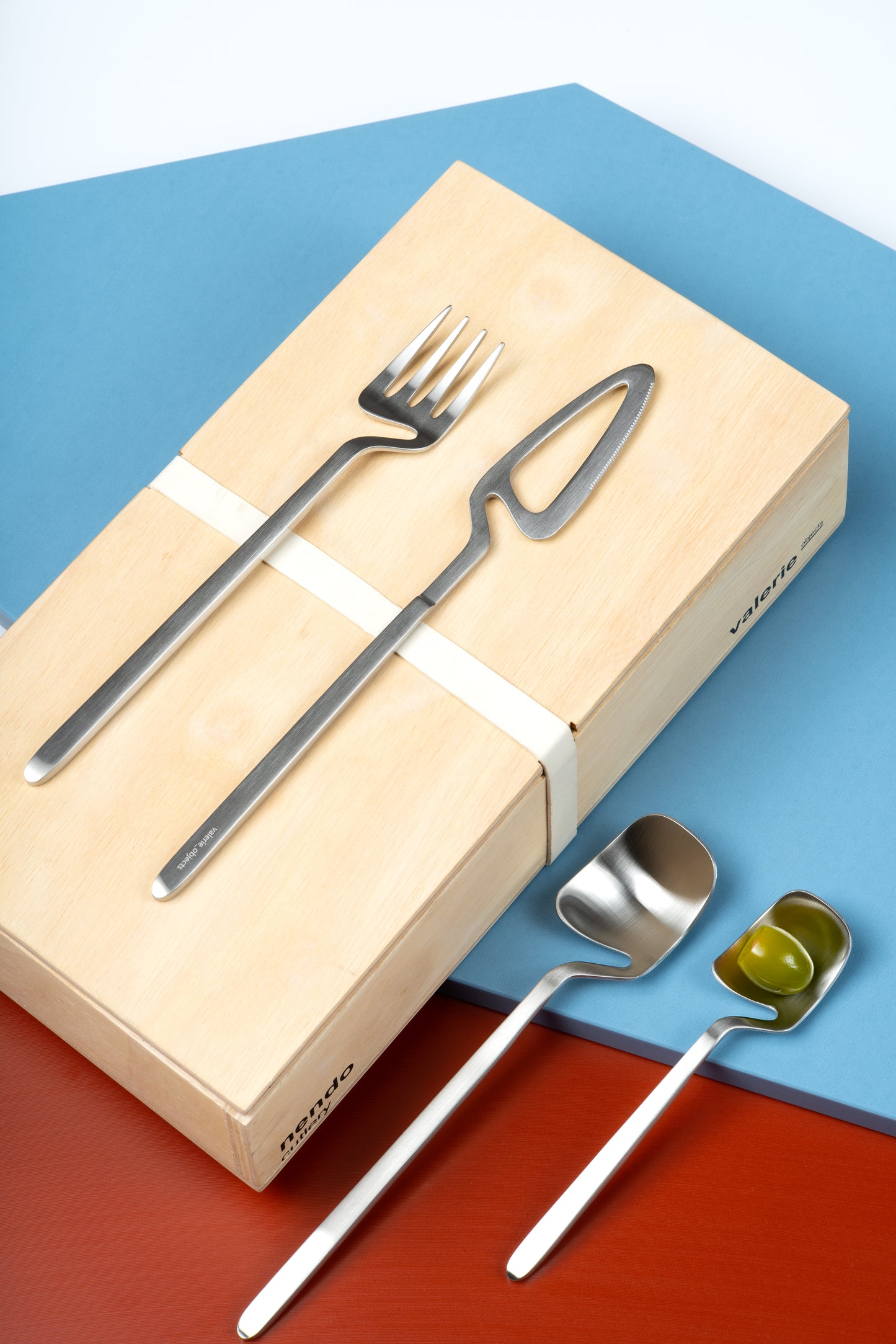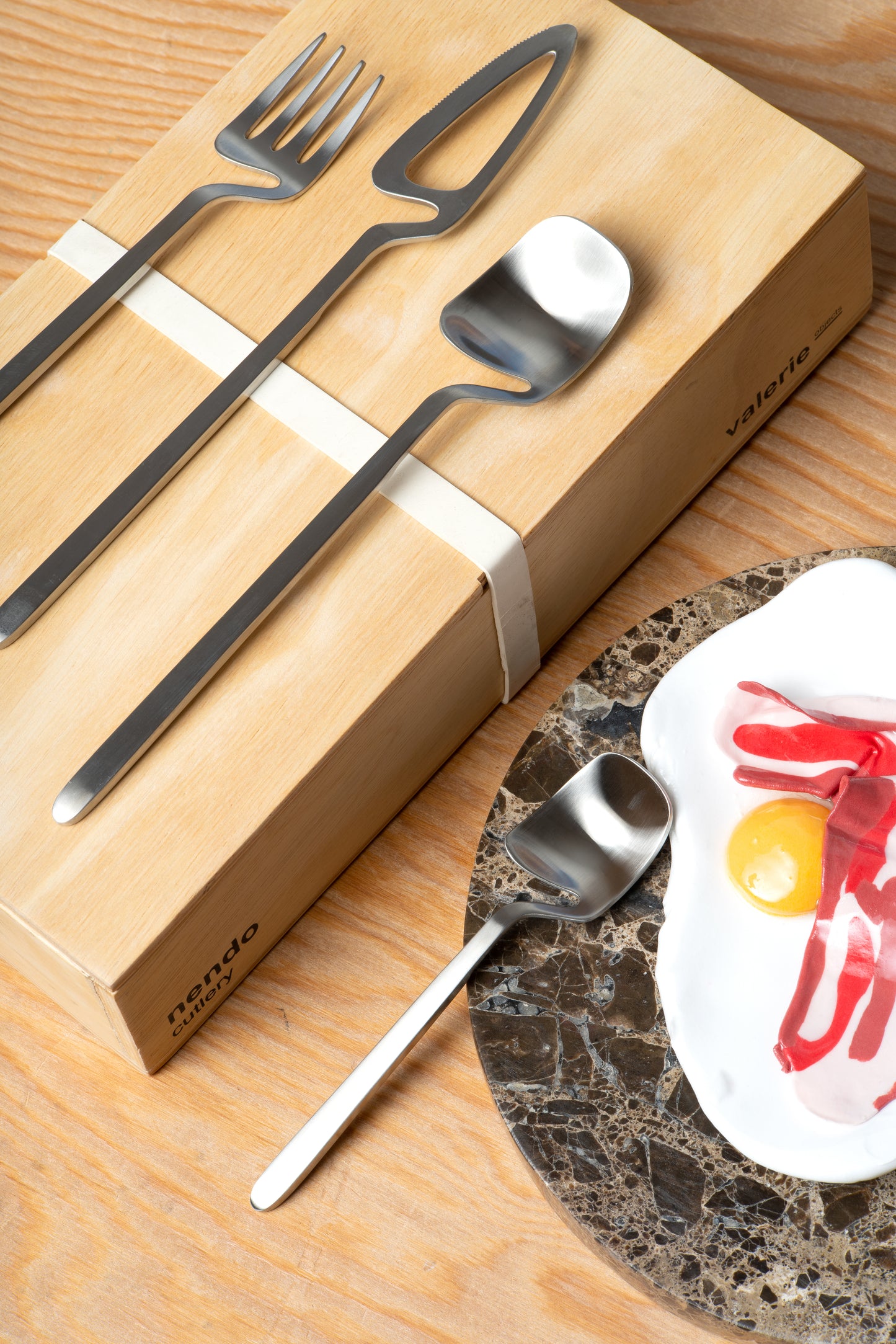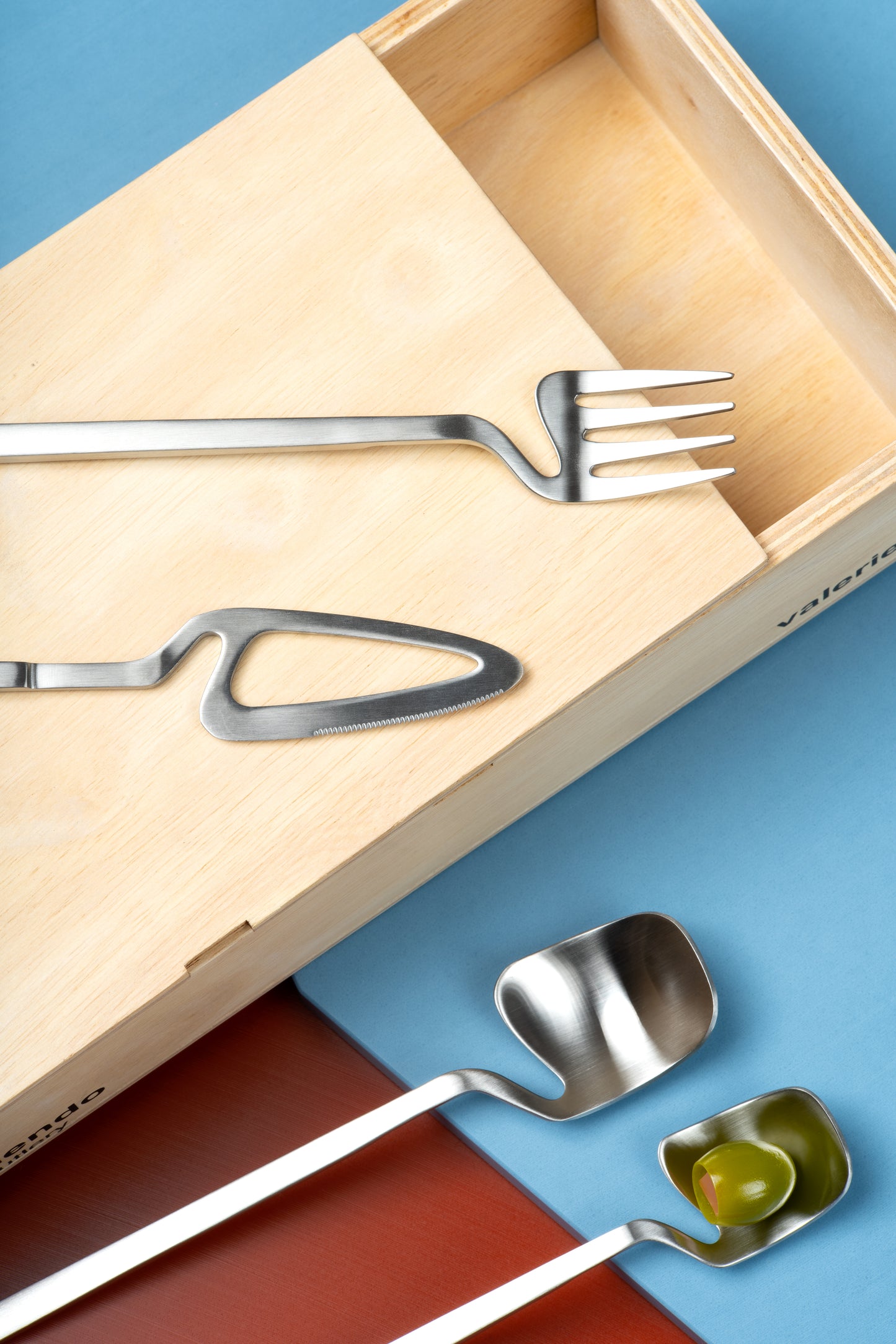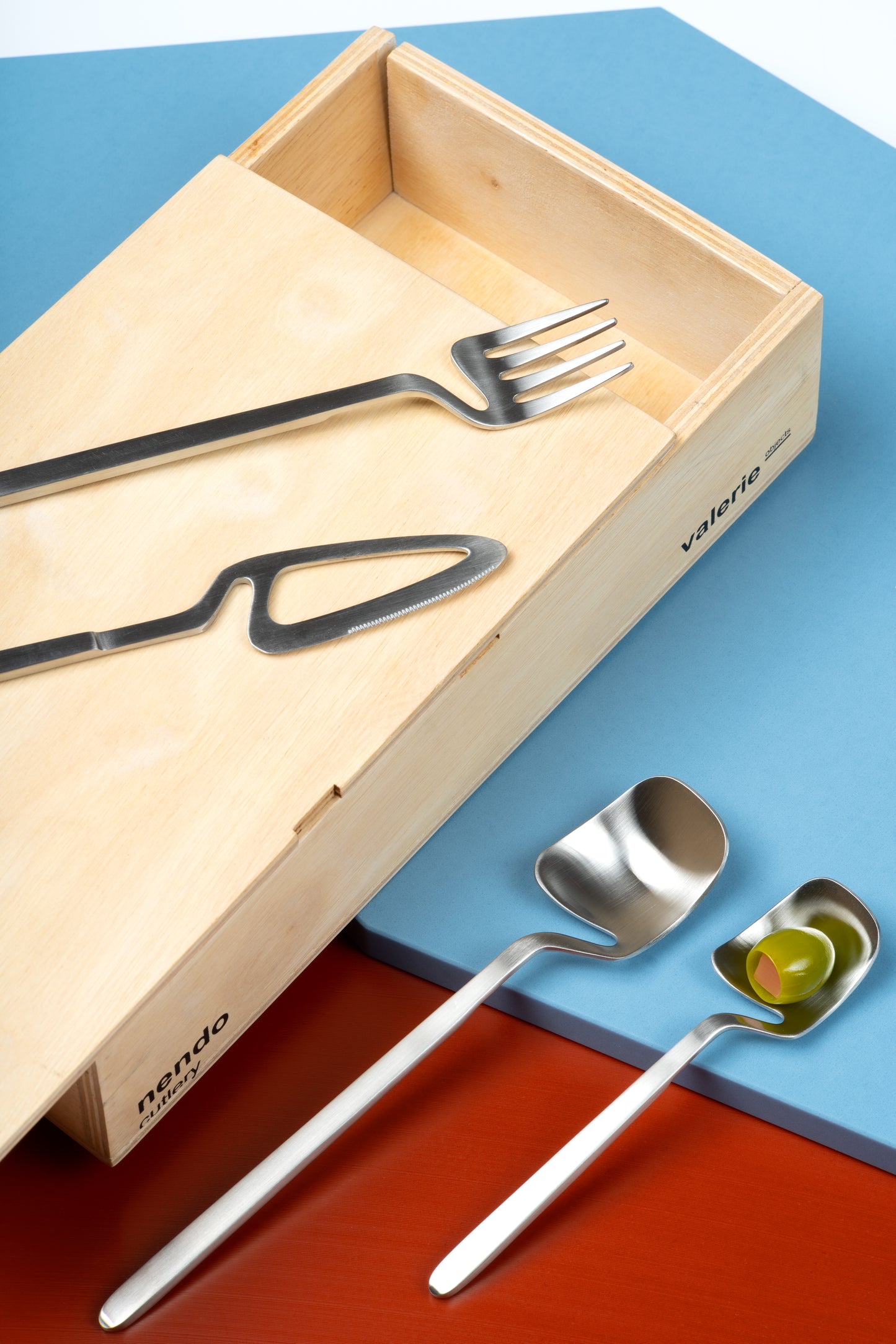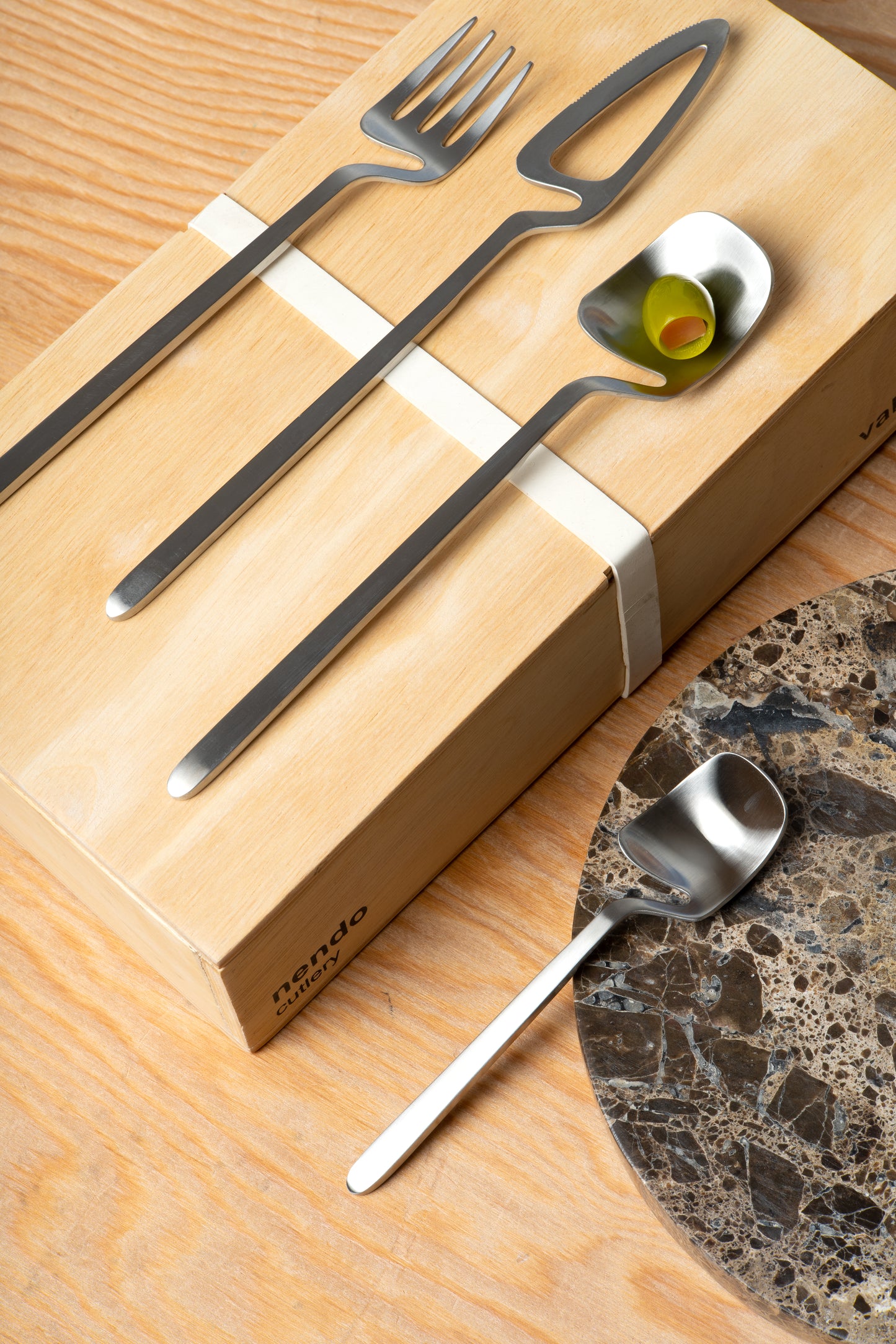 Gift Box Skeleton Cutlery
• The cutlery "skeleton" has been reduced to the absolute minimum, limiting the amount of material used whilst still retaining its functionality, left remaining is the outline of the cutlery like the image of a skeleton reflected in an x-ray.
Approx. 11" L x 6" W x 2.75" H
• Stainless Steel

• The cutlery is PVD coated in silver to provide an anti-scratch and dirt-repellent surface.
• Giftbox that includes a 16 piece set of the Nendo Stainless Cutlery.

• Includes 4 of each: Fork, Knife, Table Spoon, and Coffee Spoon.