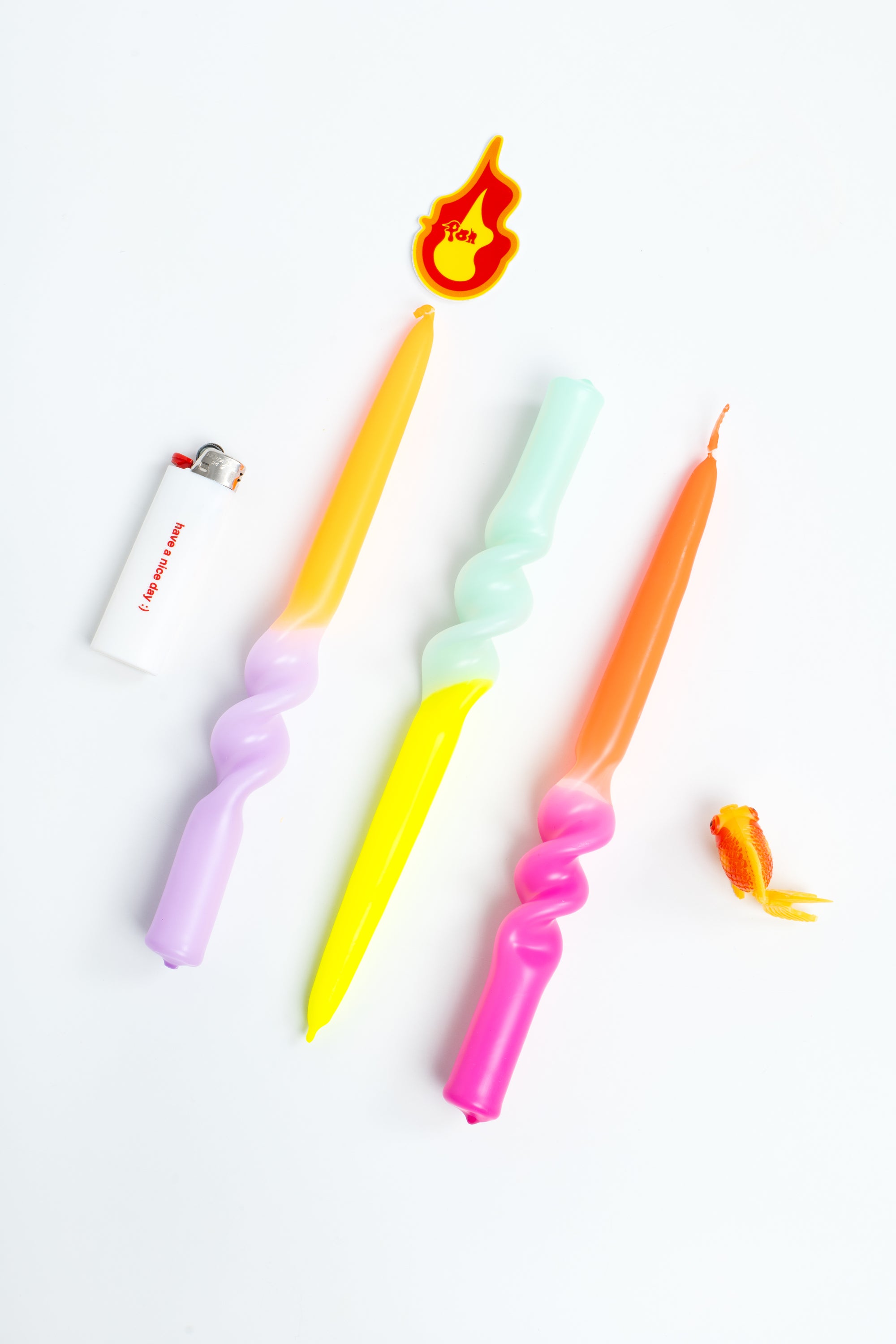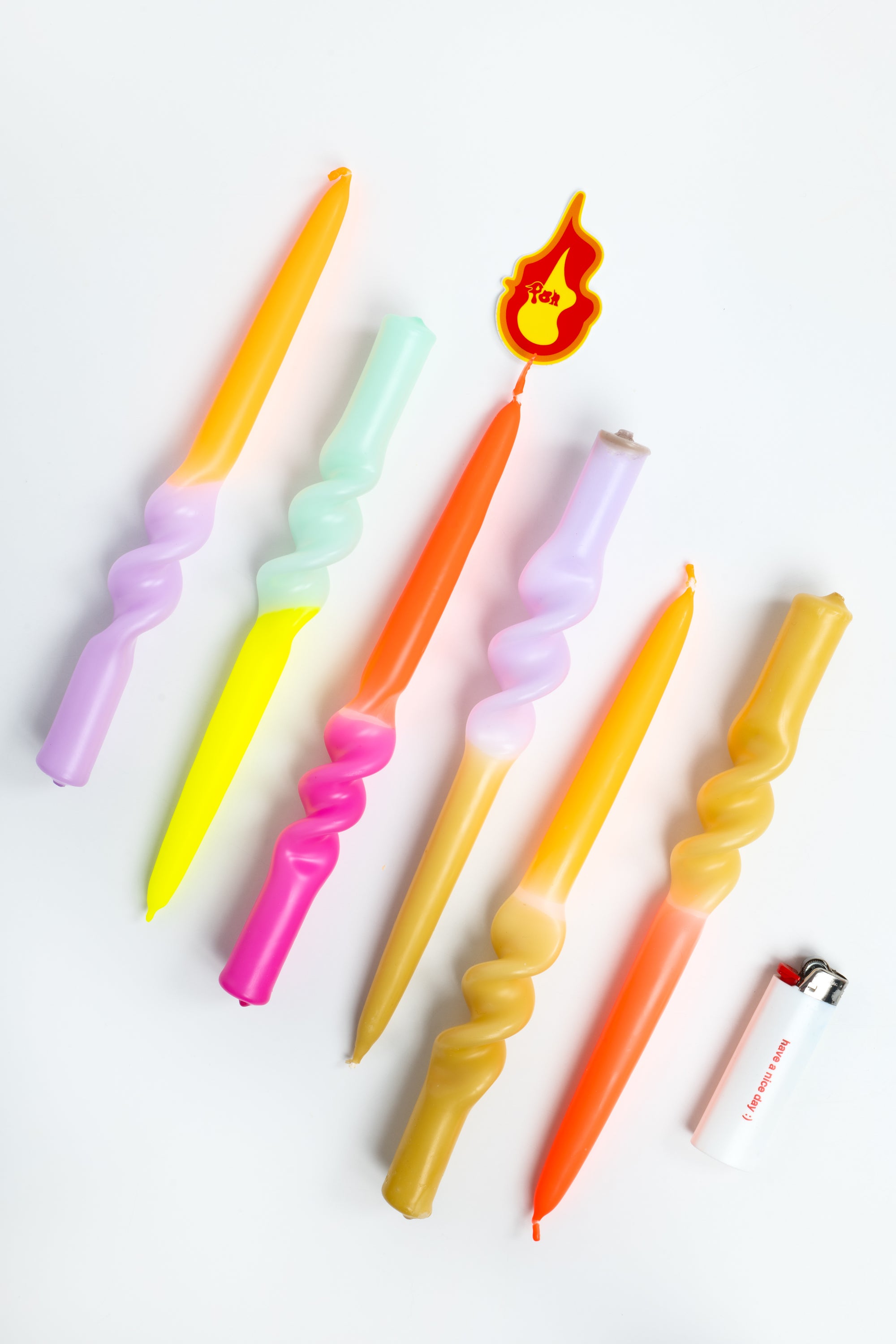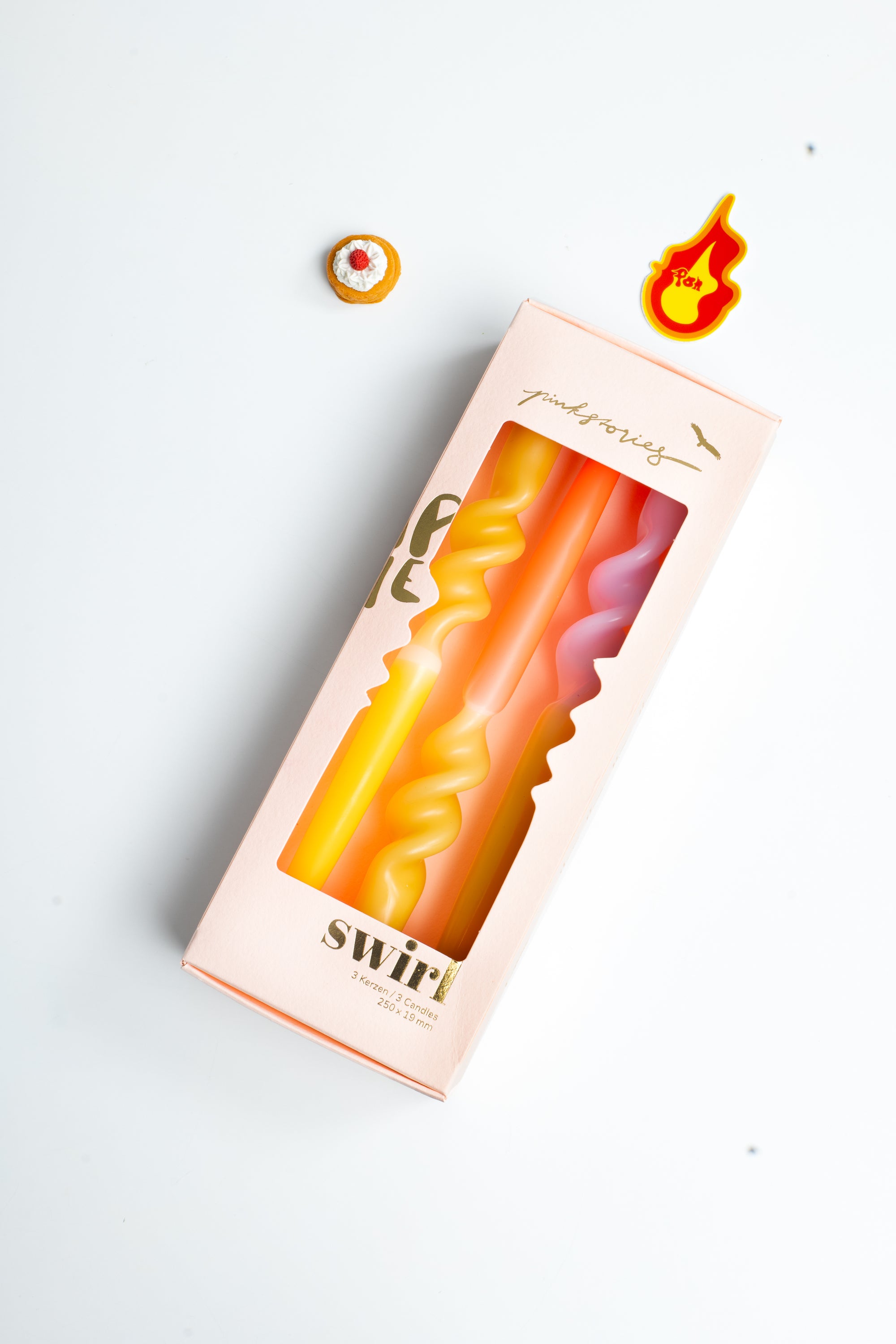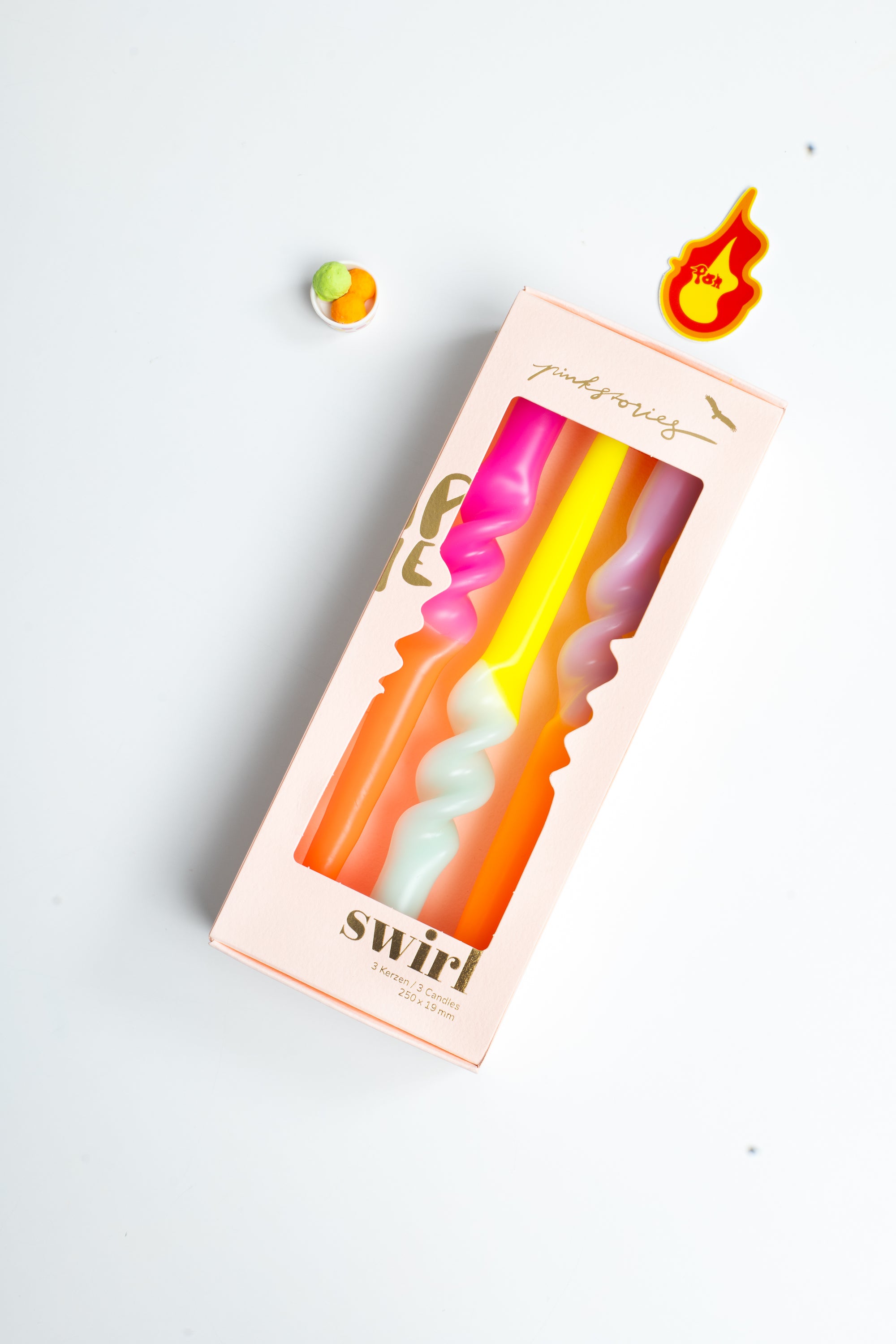 Dip Dye Swirl Candle
Pink Stories
The Details:
Set of two lovingly hand-dyed, hand-turned stick candles in neon look. The colors remain the same, the pattern gradients vary with each candle and make them a special one-of-a-kind.
Made in Germany
Sold as set of 3 :)
The Material:
Packaging: Plastic-free and Recyclable
Product Materials: Plastic-free and Vegan
Production: Sustainably sourced
Packaged in a high quality cardboard box with embossed writing in gold.
Carefully selected paraffin - regionally colored in Bavaria/Germany 100% vegan Due to the twisted shape, unfortunately, for physical reasons, you can never exclude the possibility that these candles drip.
The Dimensions:
Approx. 9.8″ x 0.7″
Weight: 6.7 oz (190 g)