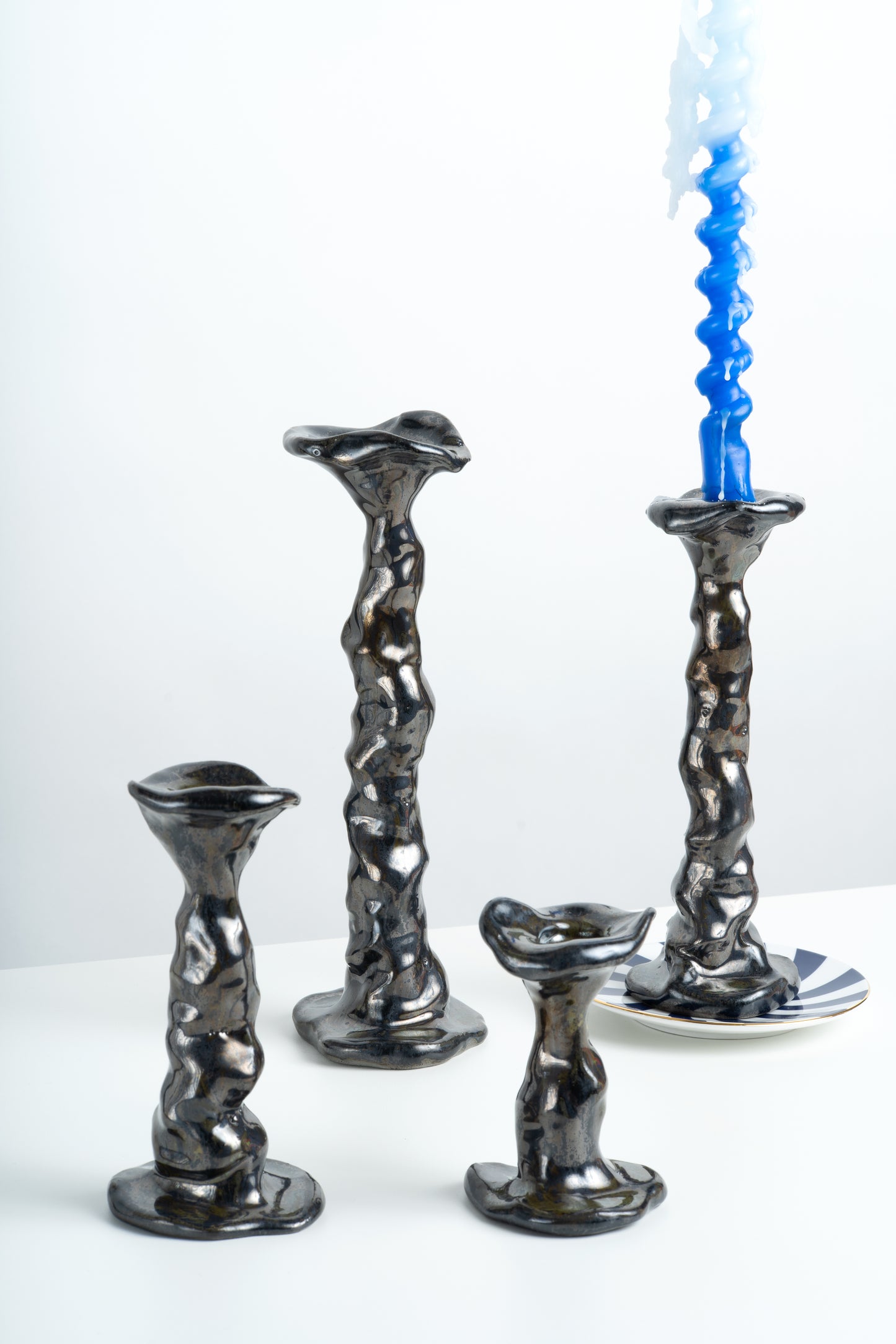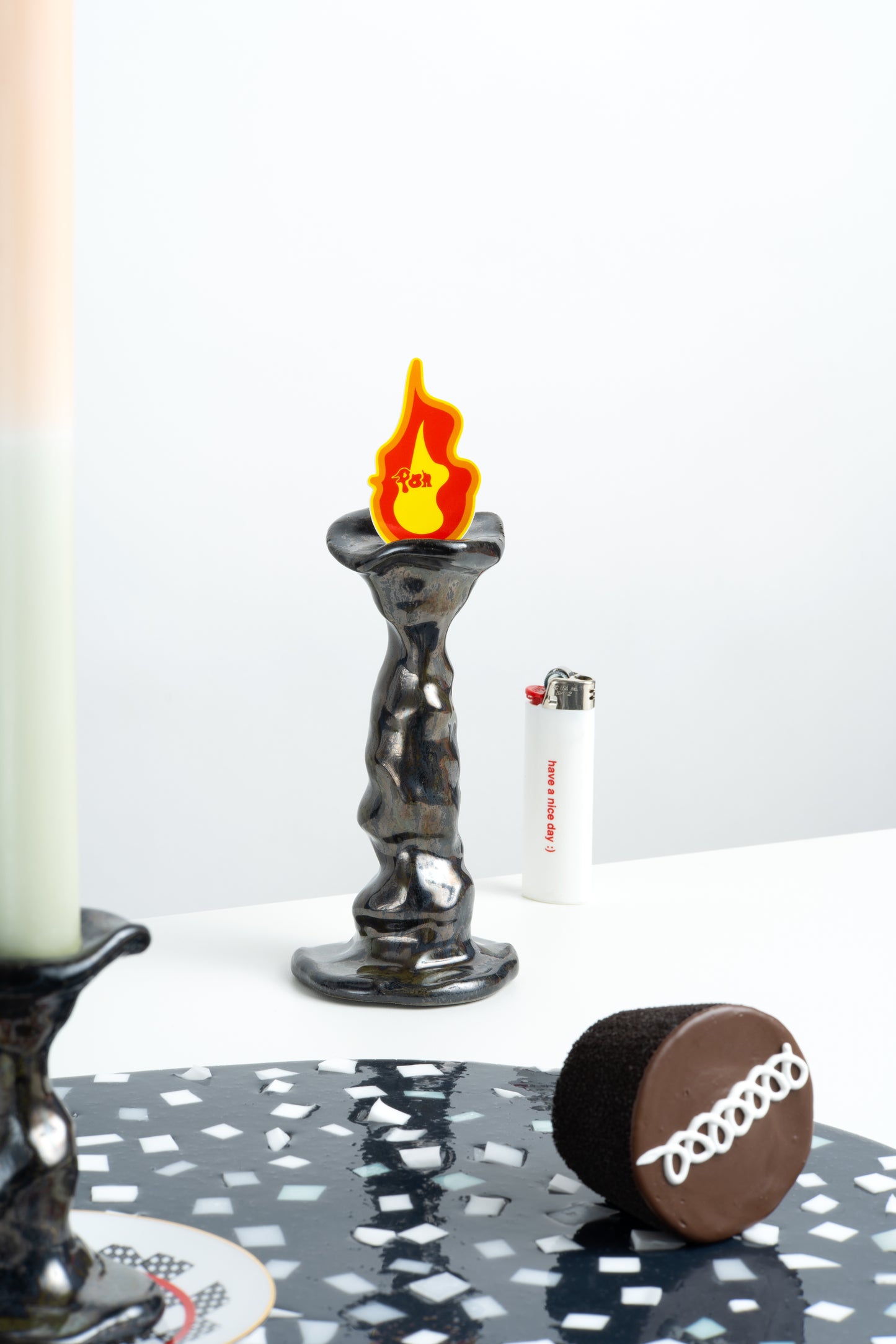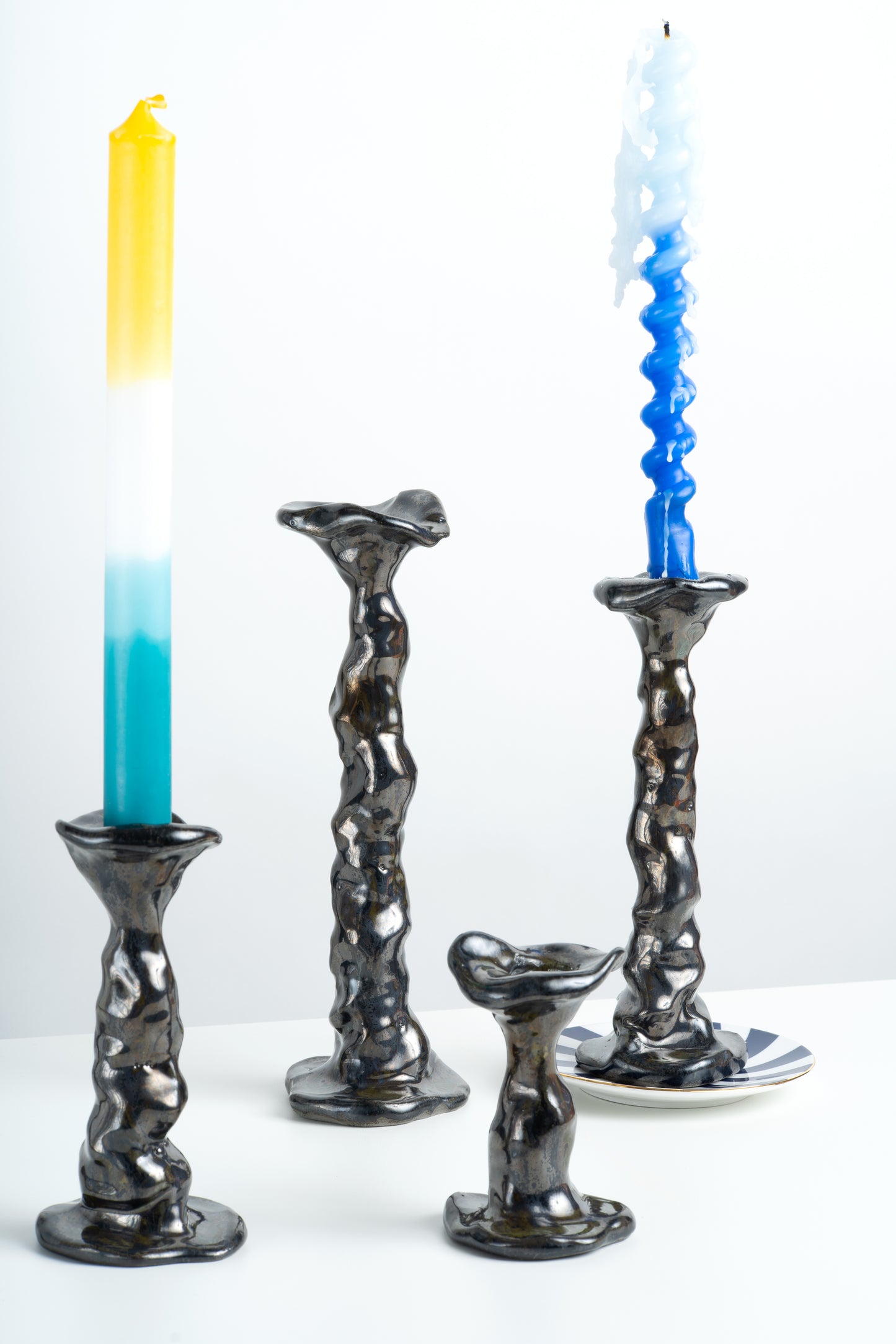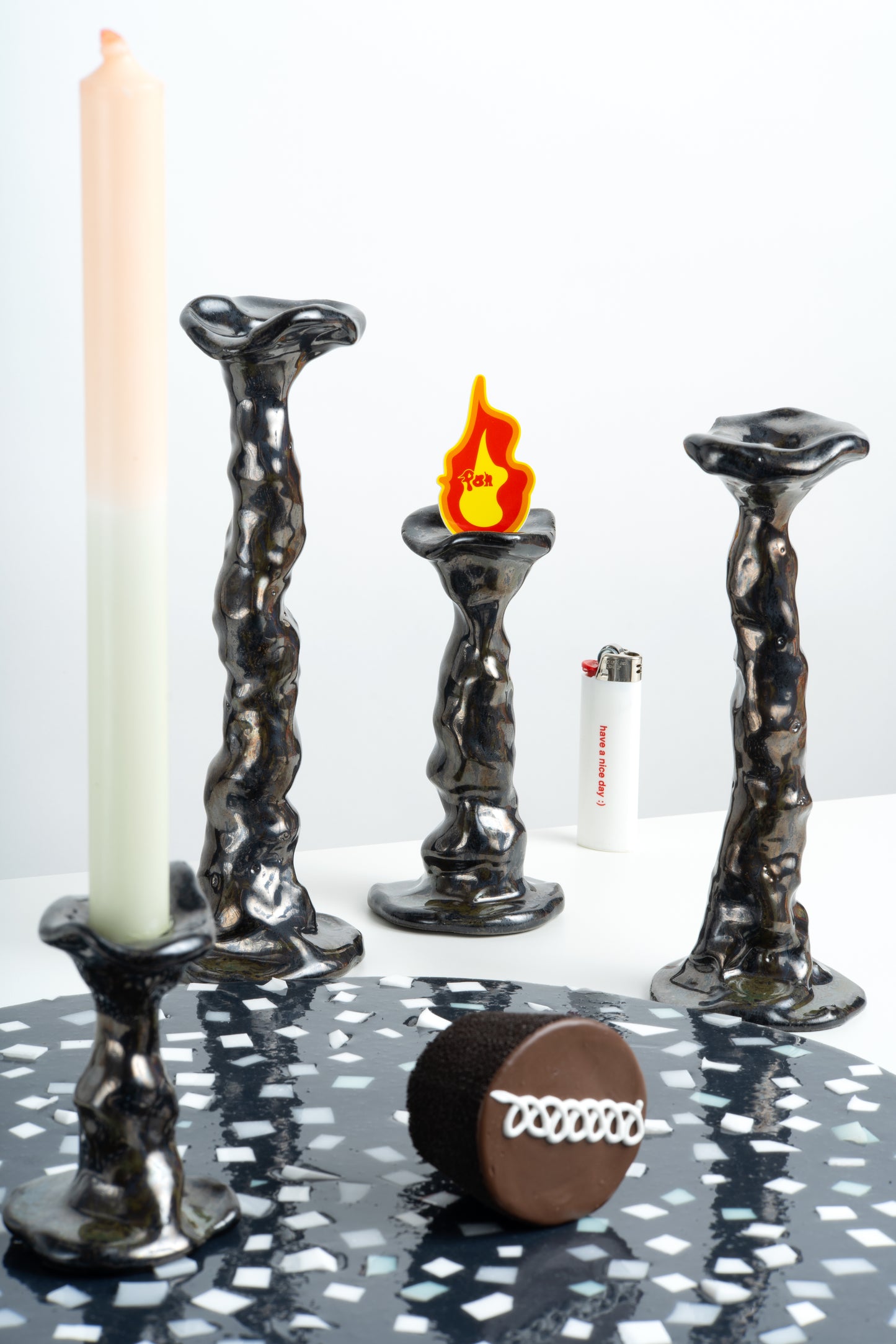 Dark Silver Slimey Stix
• Project LOM started in 2020 during quarantine, when Martina was emptying out their studio and found valuable material that they didn't want to let go to waste.

• Using leftover material from previsions Set-Design jobs, these Smiley Stix are made from black clay and are coated with a shiny dark silver glaze.
• Slimey Stix are made of ceramic and should be handled with care :)

• Surface is not fireproof - remove candle before it burns down or if you like it rough let it burn :)

• Stix may not be in line with the candle but this is intentional and characteristics and style of this series is due to its handmade production, slight irregularities may occur.
• Small: Approx. 4"

• Medium: Approx. 6"

• Large: Approx. 8"

• XL: Approx. 10"
• To place candle in the holder use melted wax from candle or wax-stickers.

• Do not use much pressure when adjusting the candle

• Do not remove bulks of old wax. It fits perfectly and suits the candle holder.

• If bulky wax is not your thing you can clean with a damp cloth.