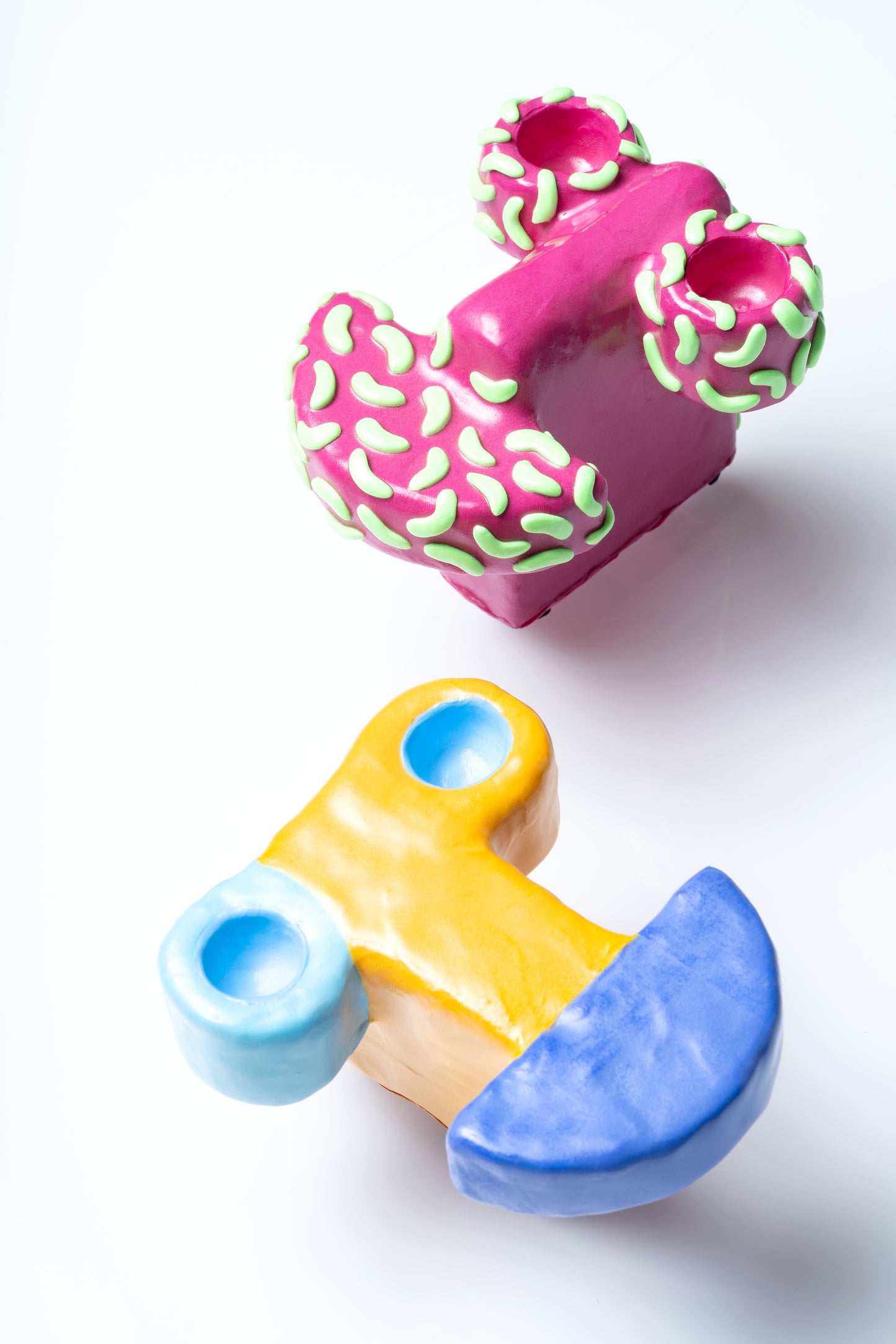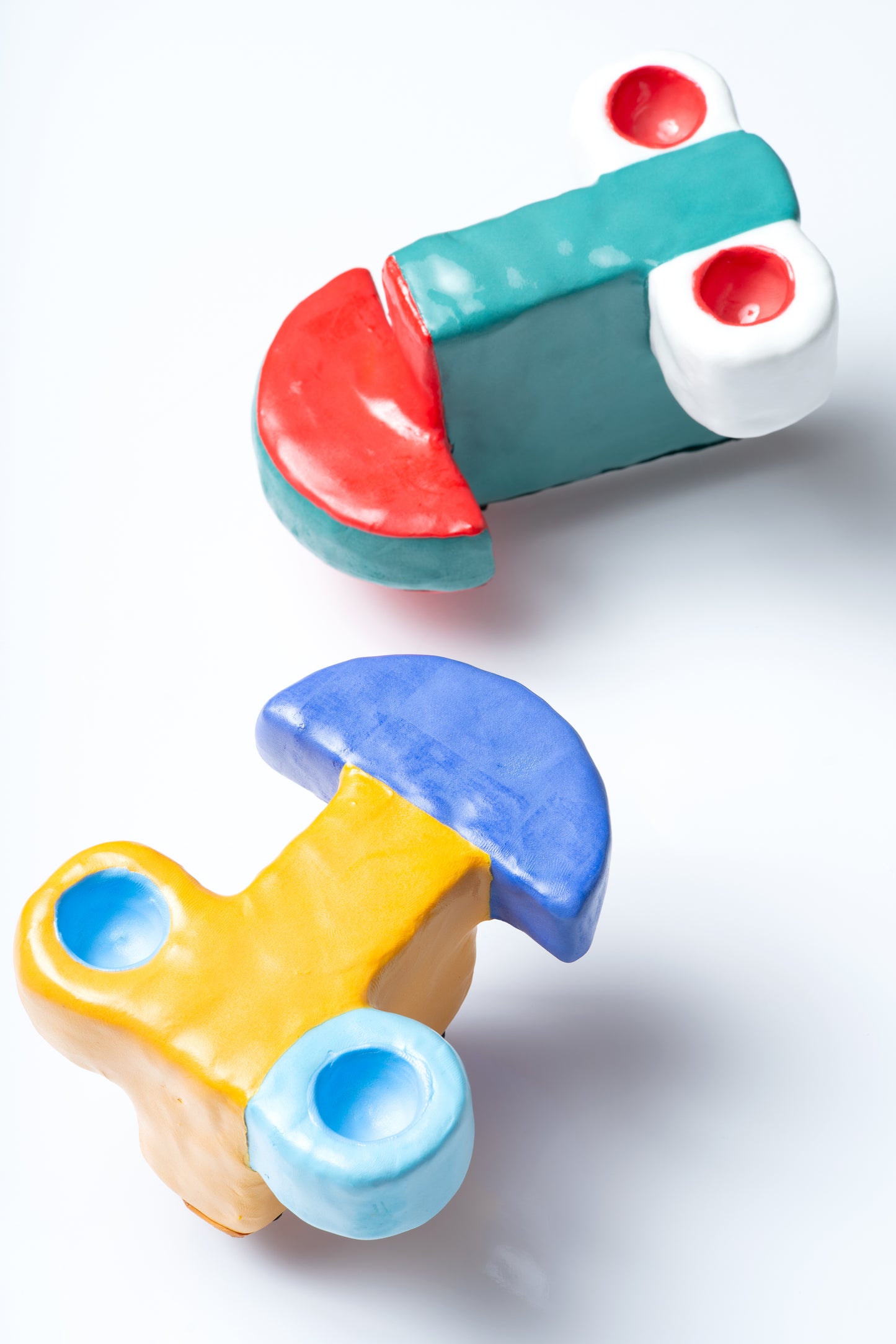 Candle Holder
• Breakfast in Bed by Diego Faivre for Pon.

• Diego Faivre makes products from waste materials such as cardboard tubes, plastic boxes and leather strips in the amount of time purchased. To add appeal, he covers each with colourful 'Diego Dough' an air-drying clay.

• Minute Manufacturing is a production system that makes objects by the minute. The cost is measured in custom 'Diego Coins': every coin is worth a minute of production time and is the equivalent of one Dollar.

***One of each piece is available.
• Pink: Approx. 5" L x 4" W x 4.75" H

• Orange: 5" L x 4.75" W x 3" H

• Green: 6" L x 4" W x 4.75" H