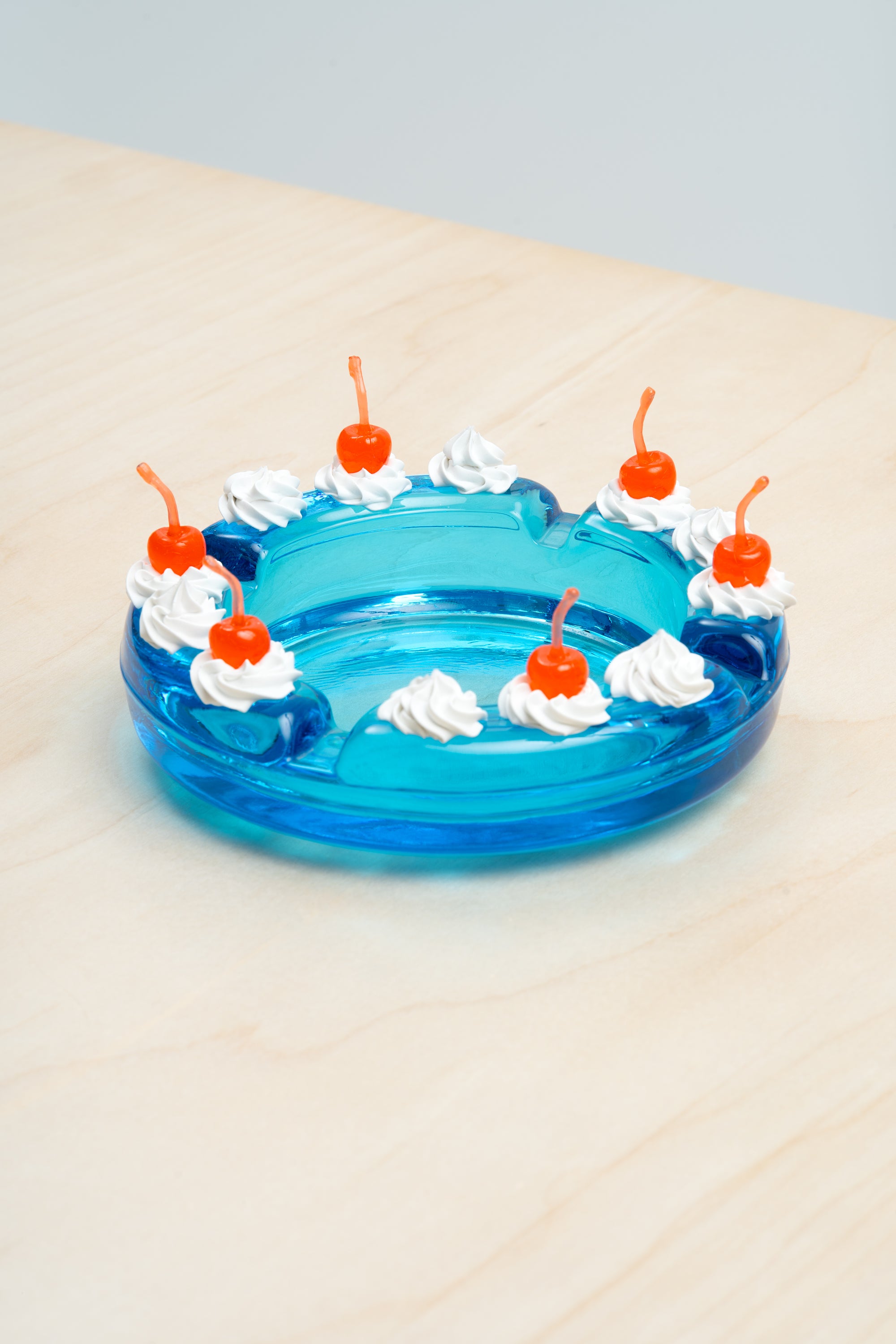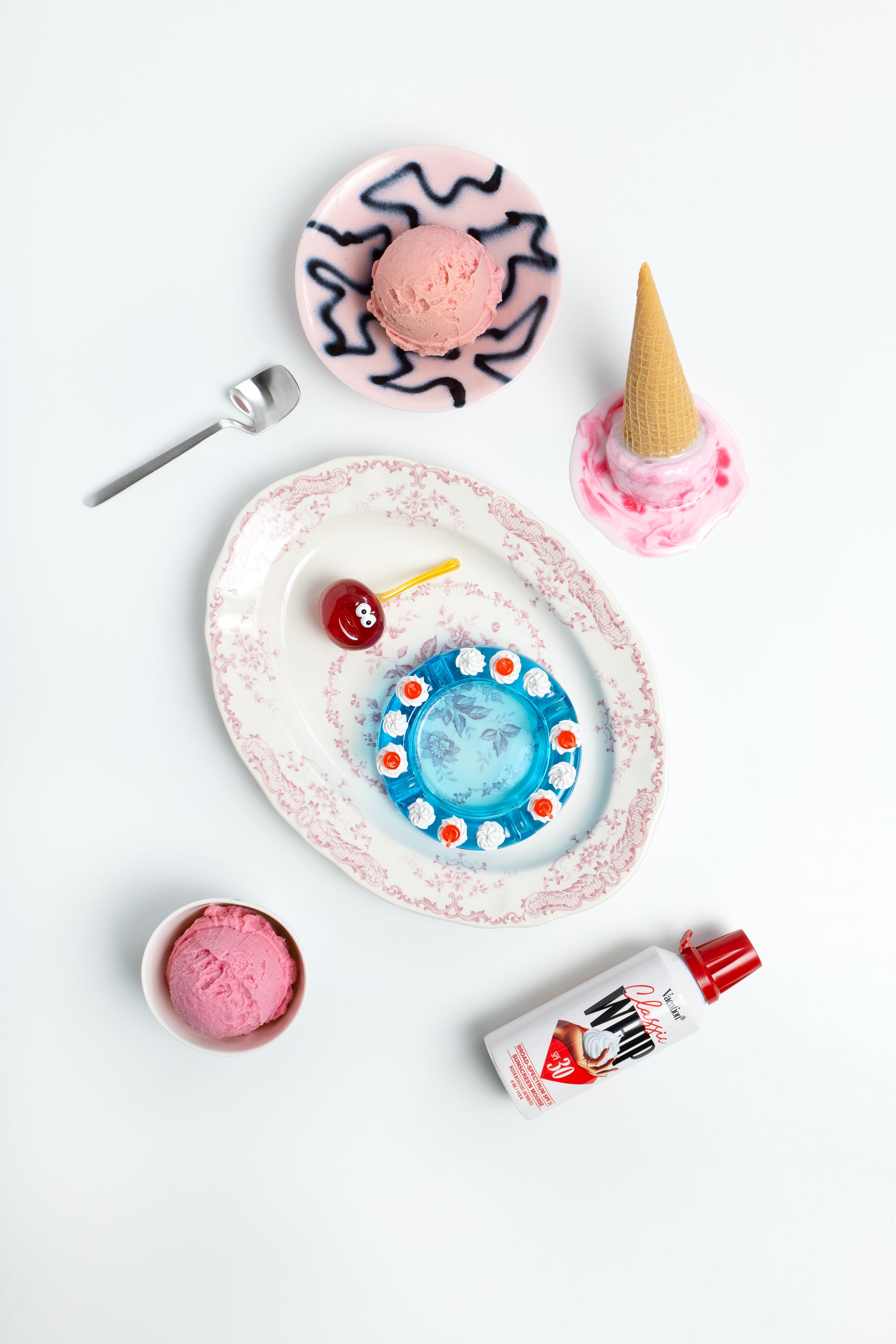 Blue Jelly Cake Dish
Fake Cakery
The Details:
Glass blue jelly cake dish.
The Material:
Made using up-cycled secondhand glass dishes. All glass dishes are either thrifted or sourced secondhand.
May contain scratches or marks from the ashtray being used.
Each ashtray is unique and may vary in ware. 

The Dimensions:
The Care:
To clean, gently hand wash with soap and water.