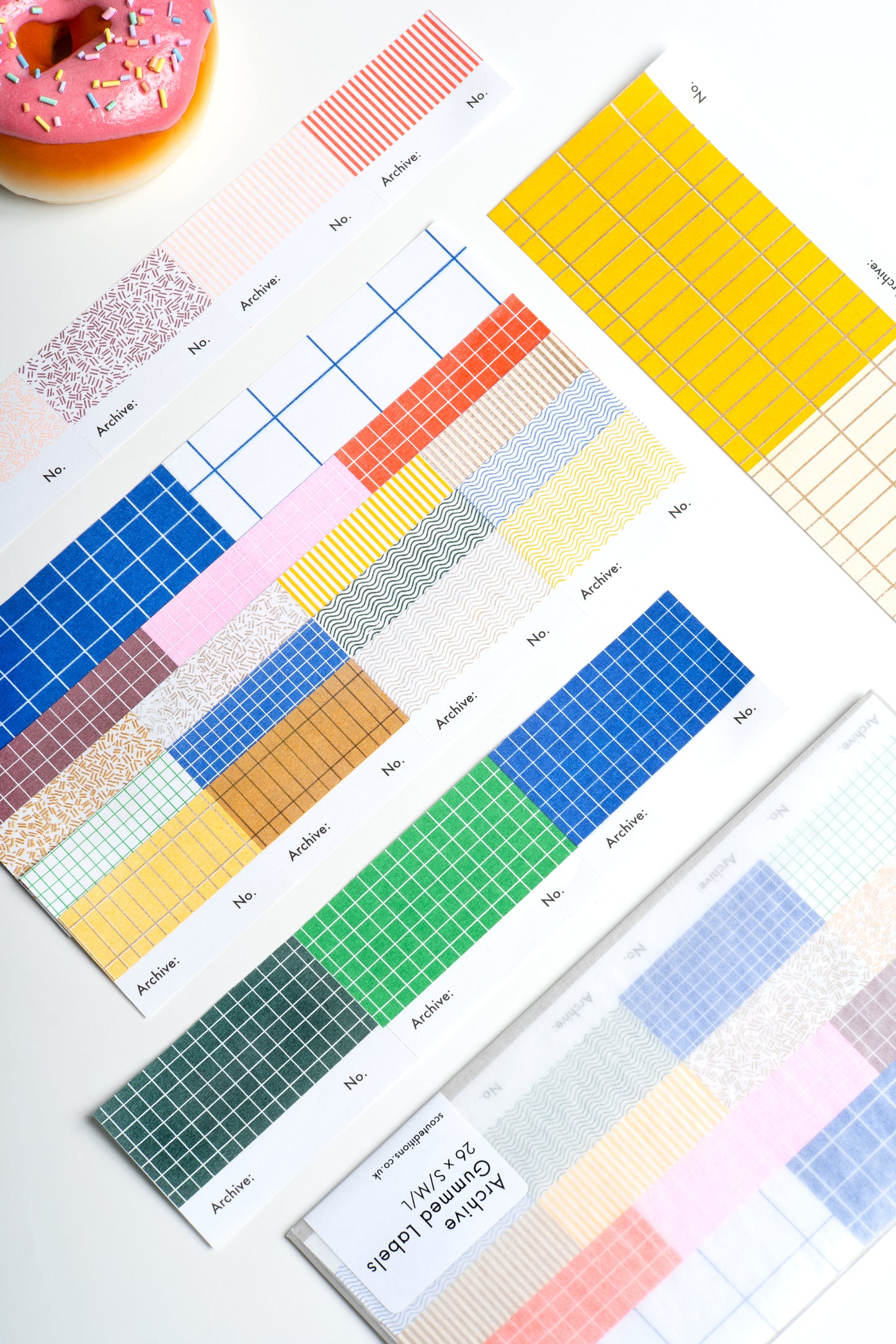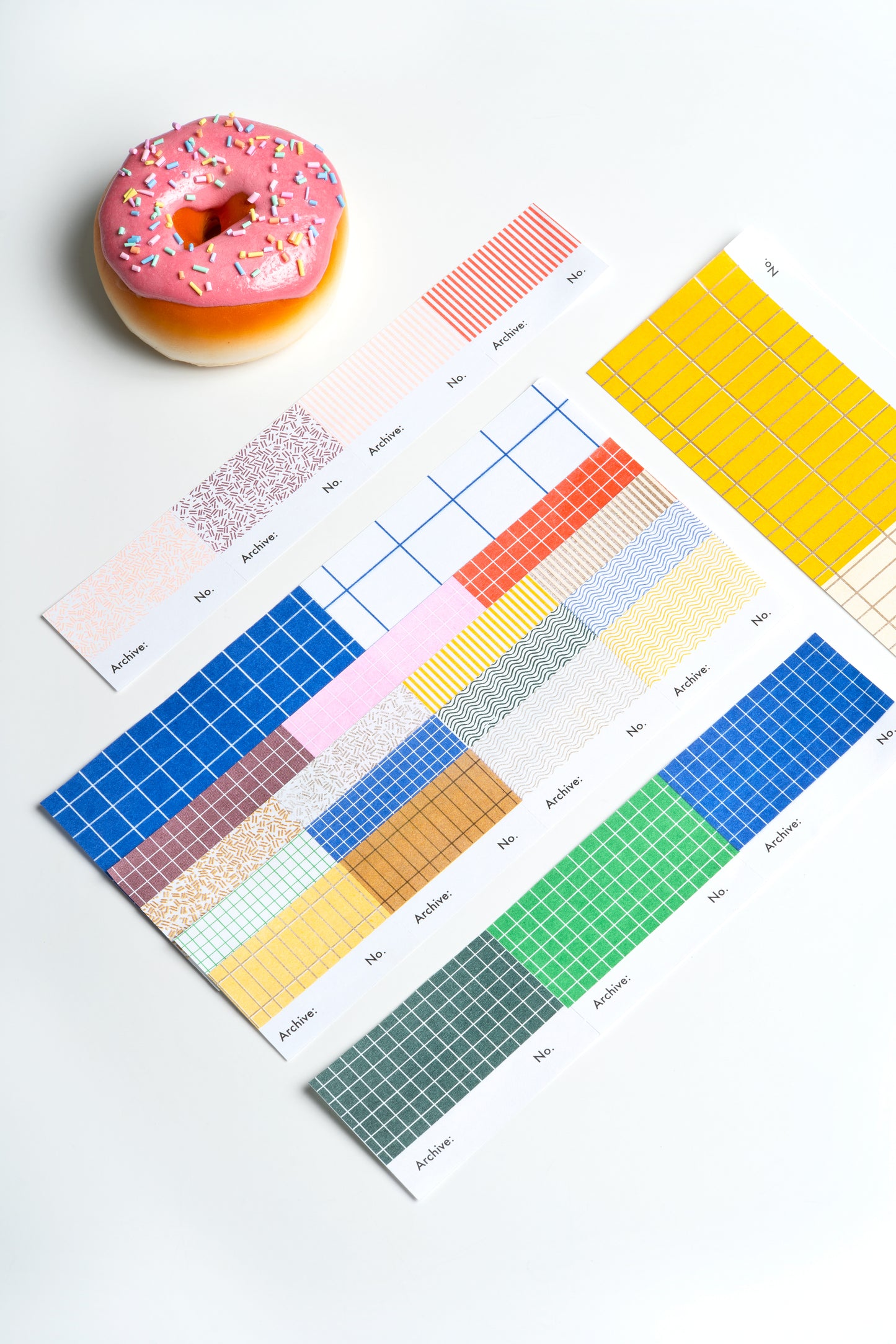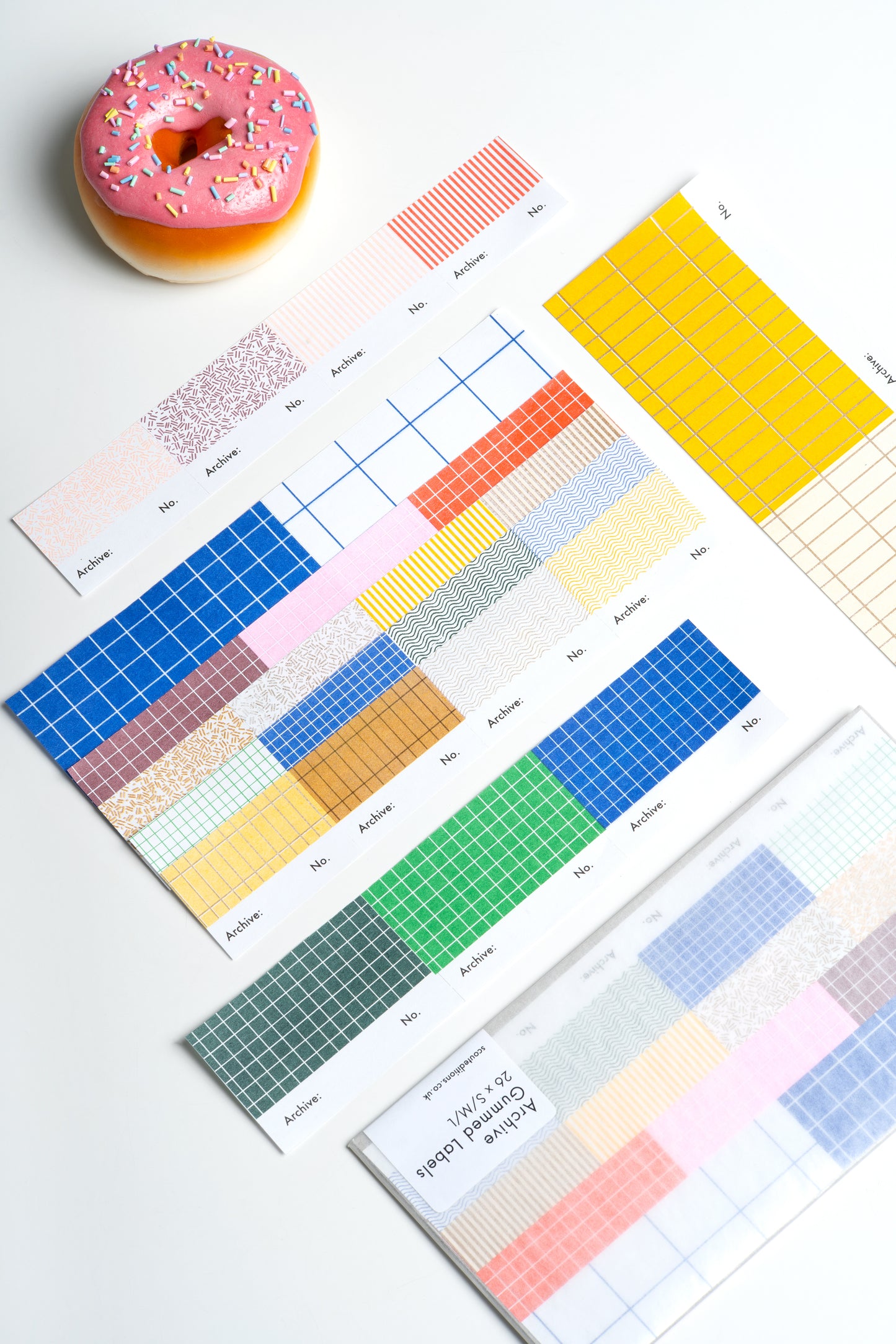 Archive Gummed Labels
• A selection of gummed labels to help you organize and archive your collections.

• Great for labelling drawers, books, boxes etc.

• Each set comes with 26 labels, a mix of small, medium and large with a variety of print patterns inspired by security patterns from everyday envelopes. Perforated so you can tear off what you need. Packaged in a biodegradable envelope.

• Riso printed with soy-based inks onto gummed paper in London. Each set may vary slightly and offsetting may occur which we think add extra charm.

*Please note that each pack varies with a mixed set of colours and patterns.
S: Approx. 1.5" x 2"

M: Approx. 2" x 1.75"

L: Approx. 4.25" x 3"