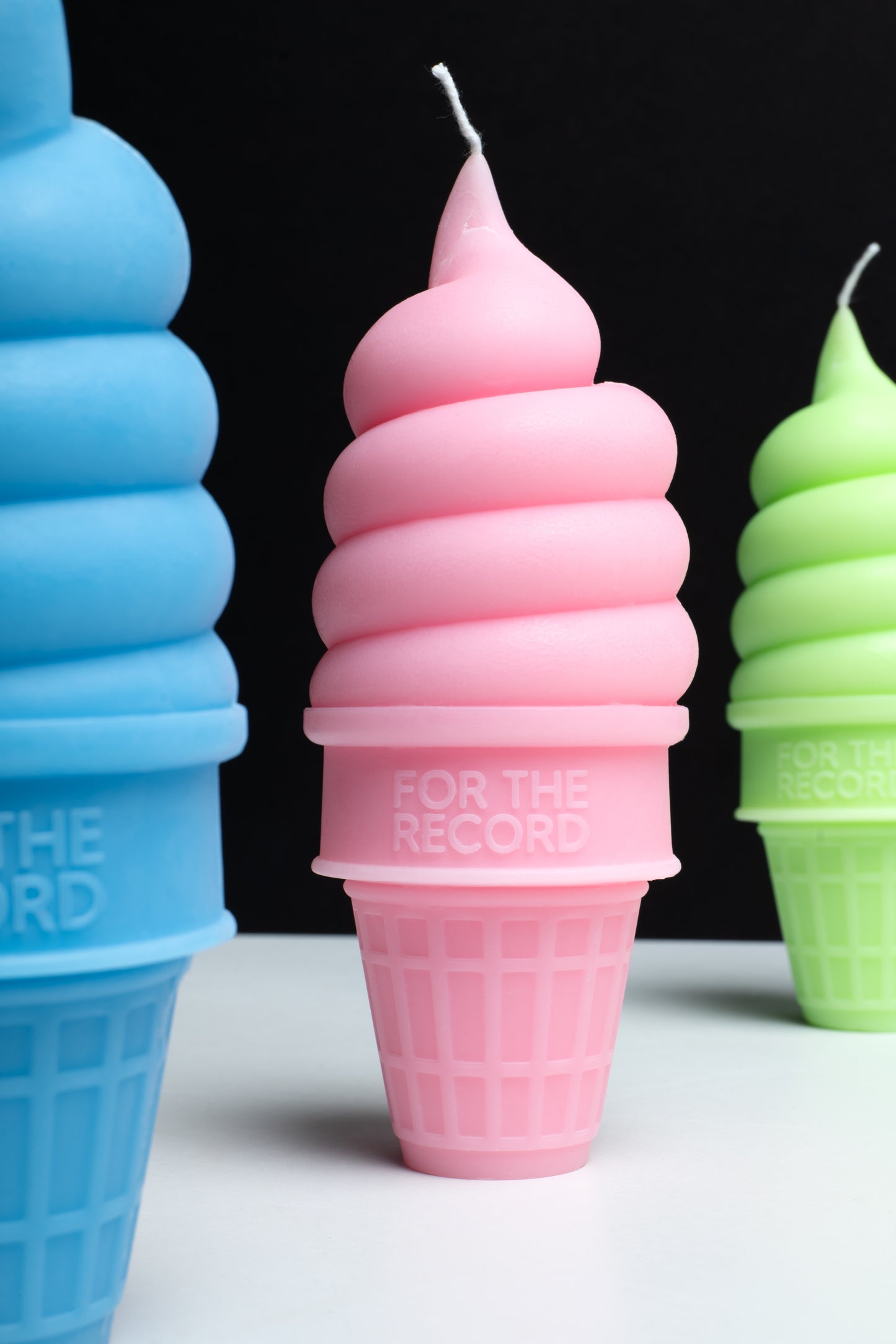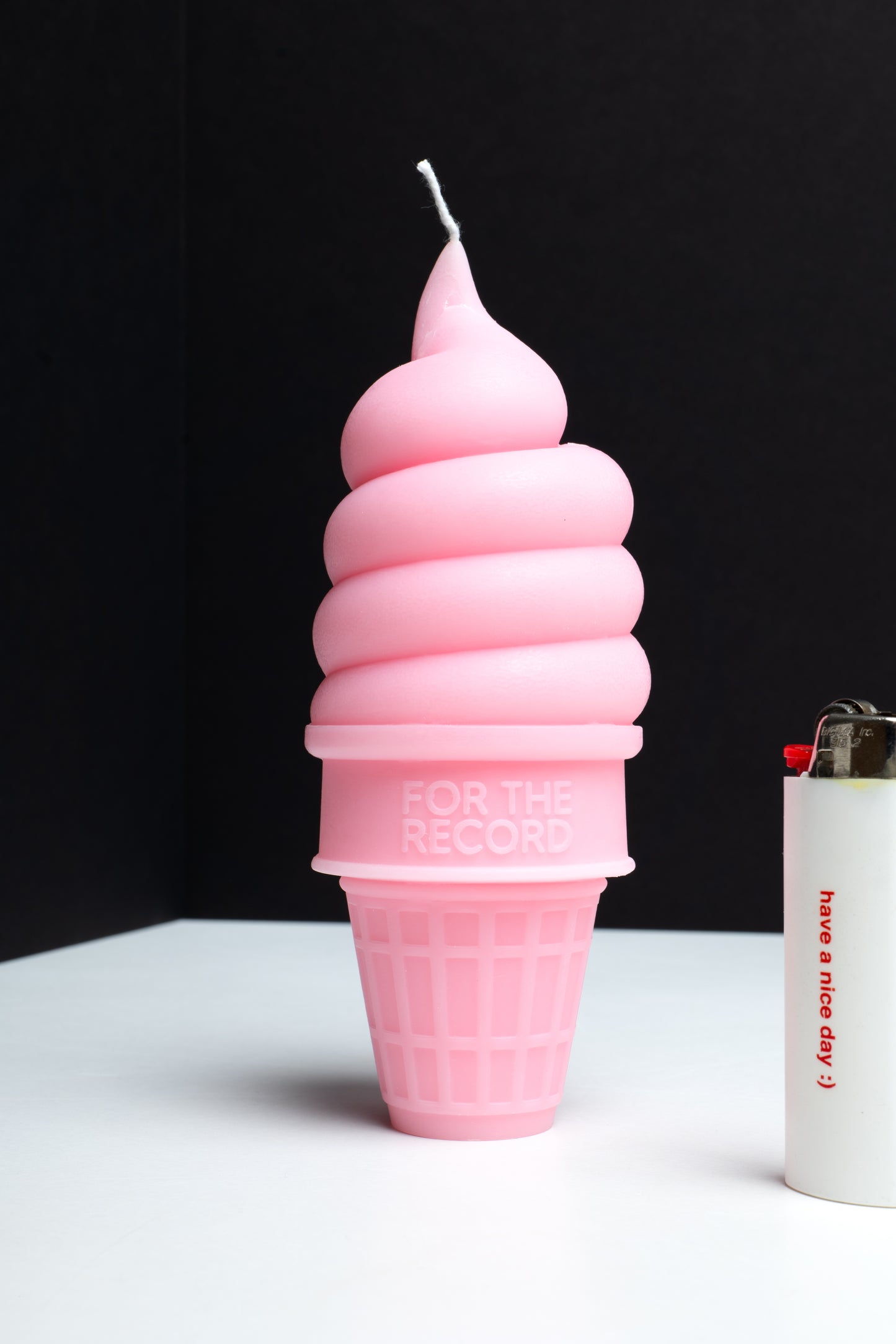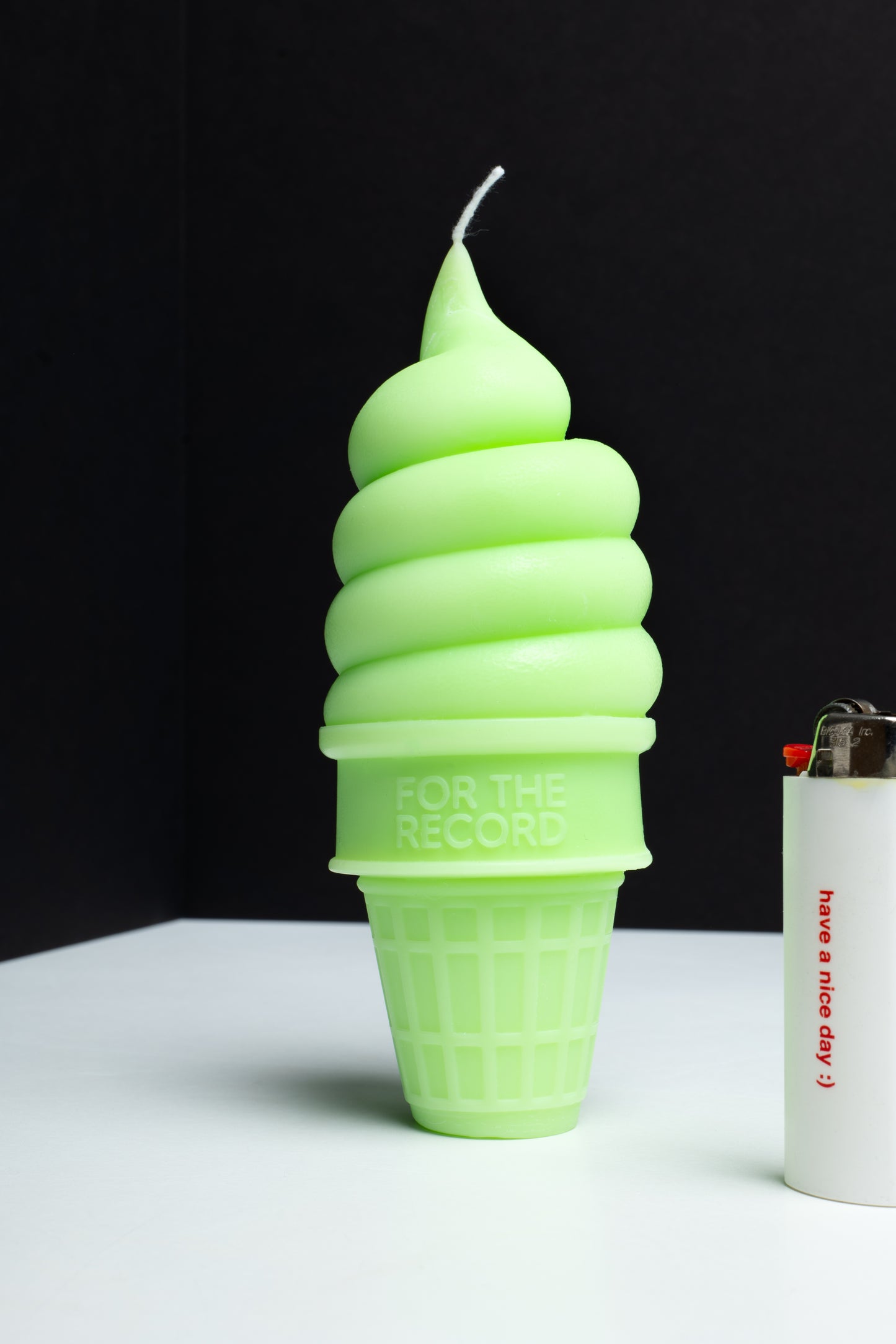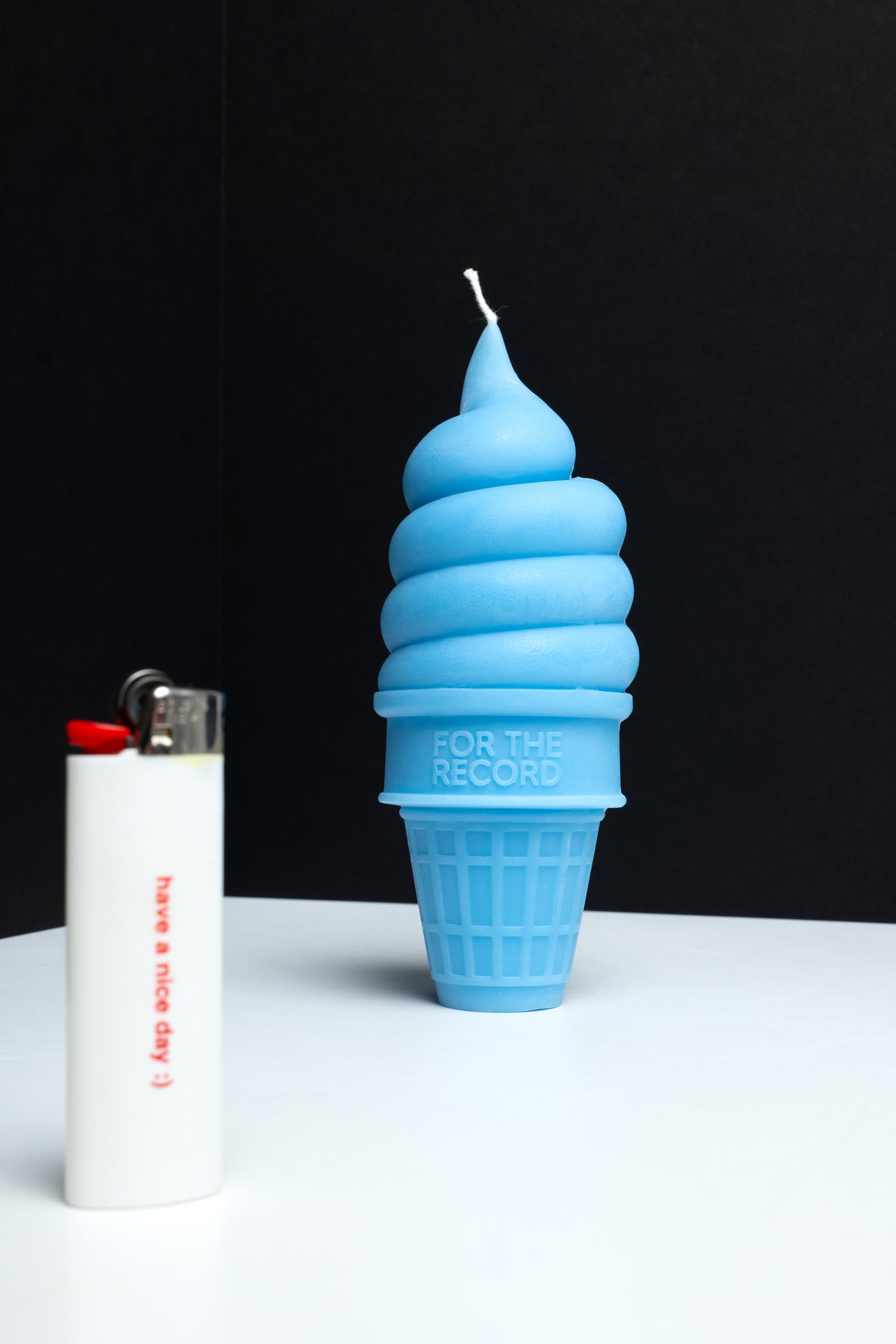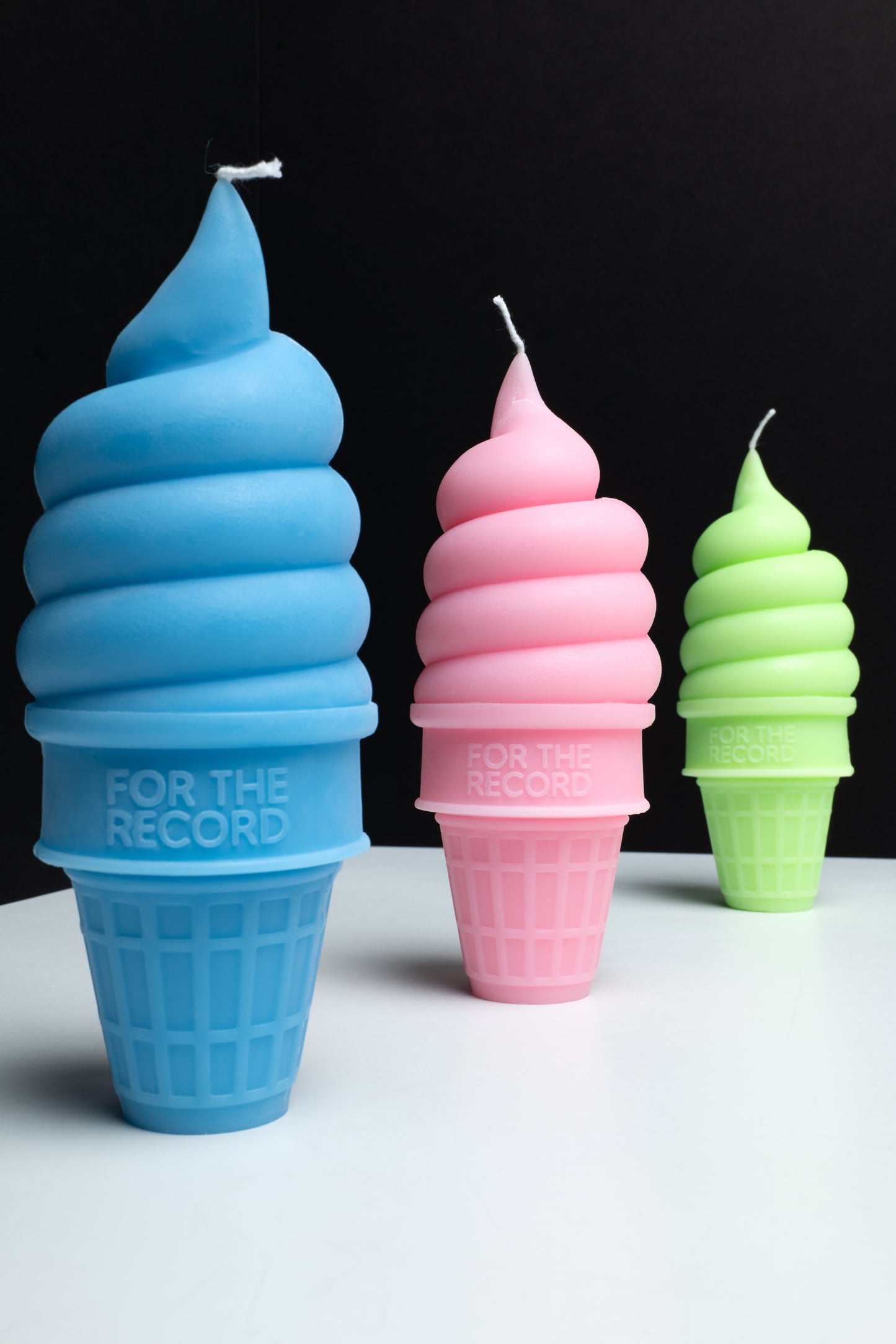 Soft Serve Candle
• Soft Serve custom designed sculptural candles by For The Record.

• Each Soft Serve is poured with 100% soy wax, natural dyes and fragrances in Somerville, MA.

• Premium Soft Serve Candle

• Vanilla Scented.
Approx. 3 x 3 x 7 in, 12oz.
• Materials: 100% Soy Wax.

• Slight imperfections occur with the use of 100% soy wax.
• Do not leave burning candle unattended.

• Place on a tray or other cleanable surface to catch excess wax.

• Burn time is approximately 15-20 hours.