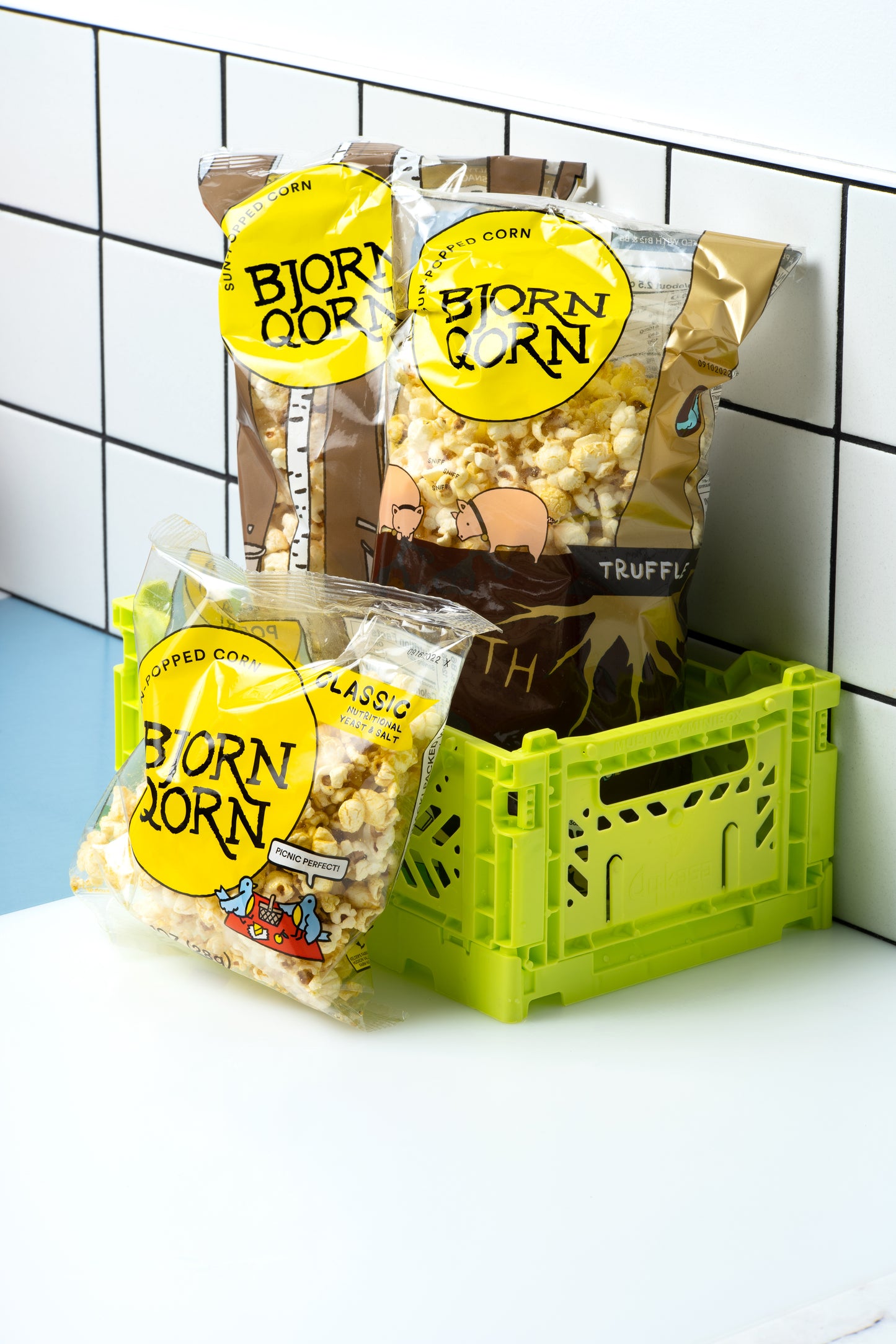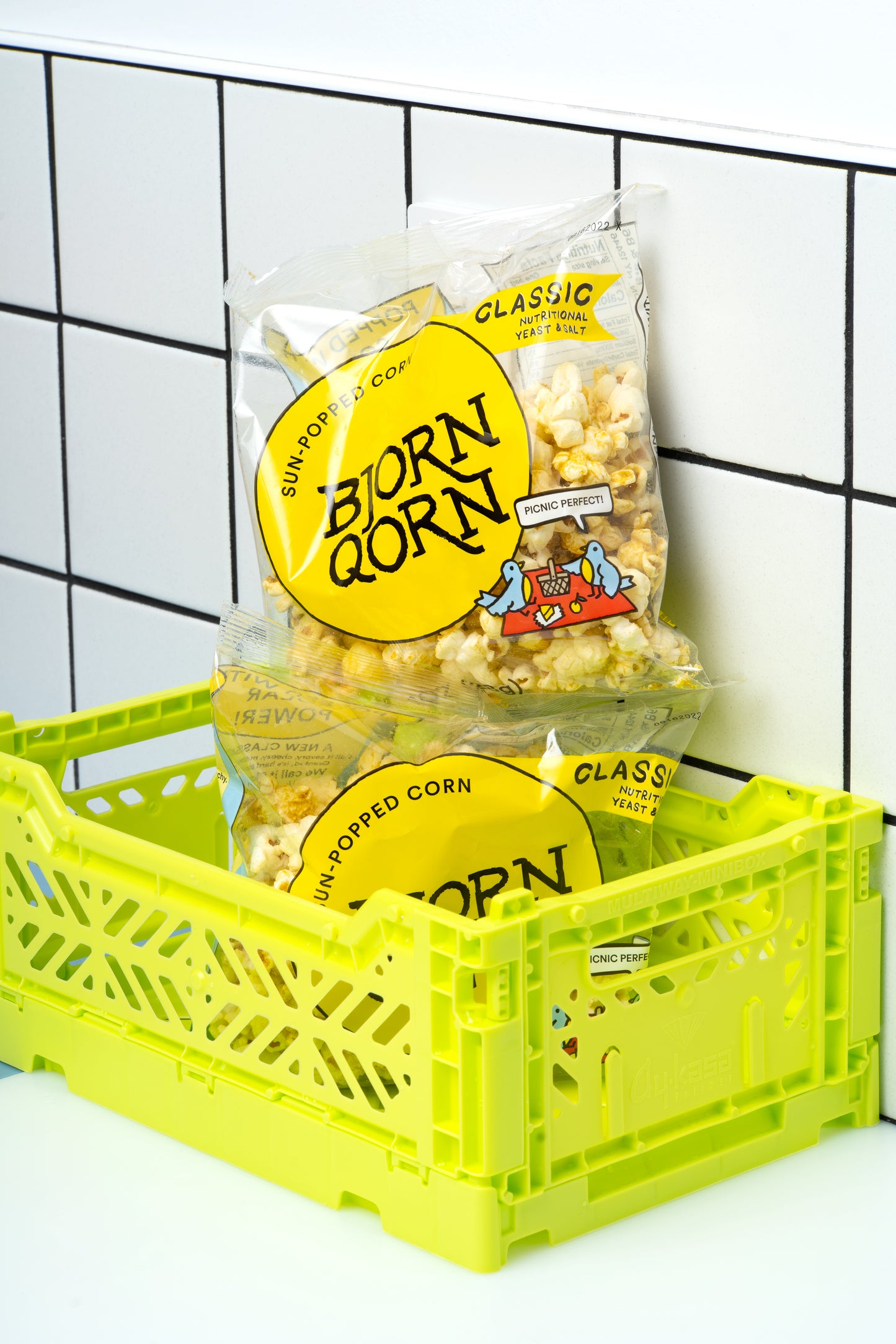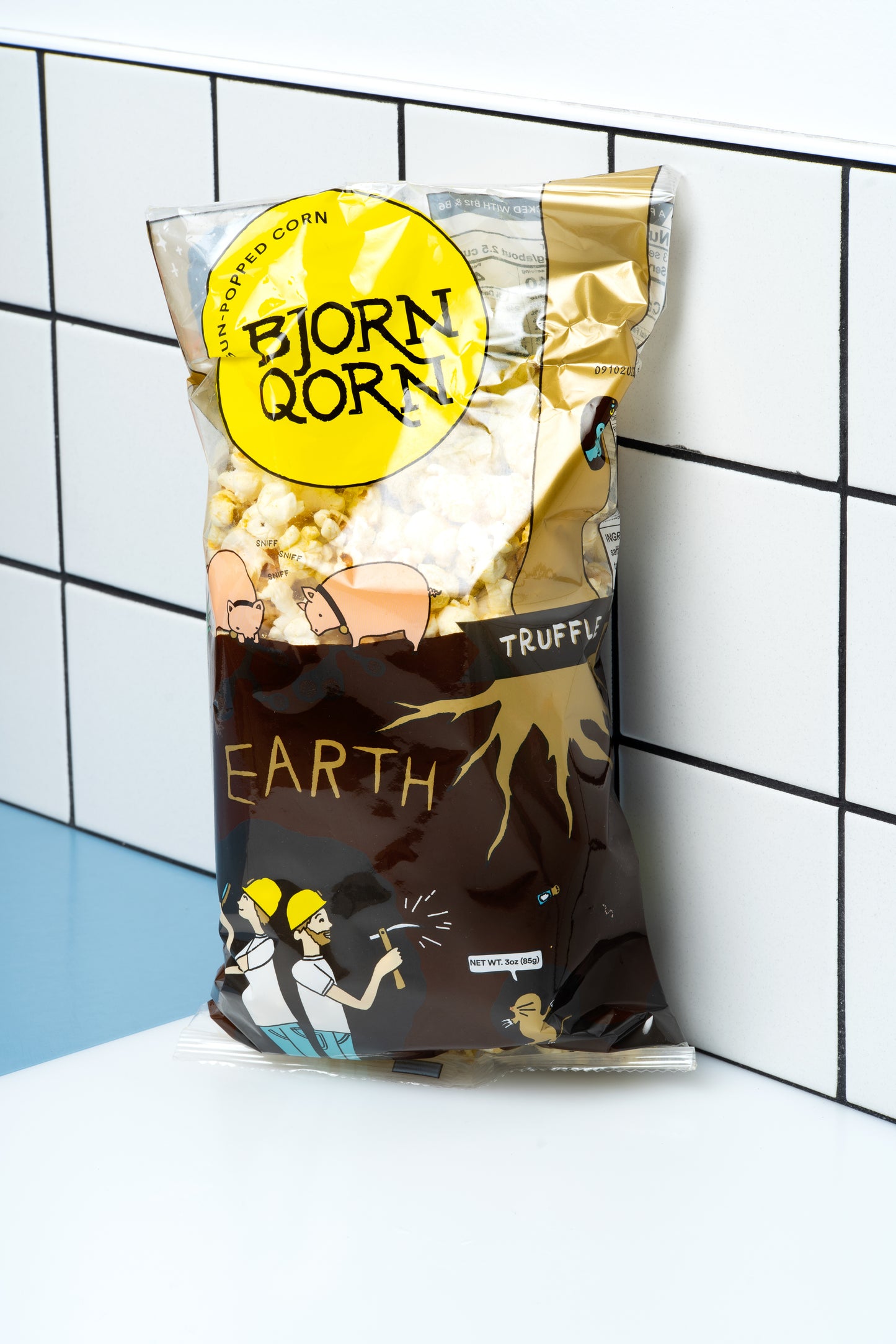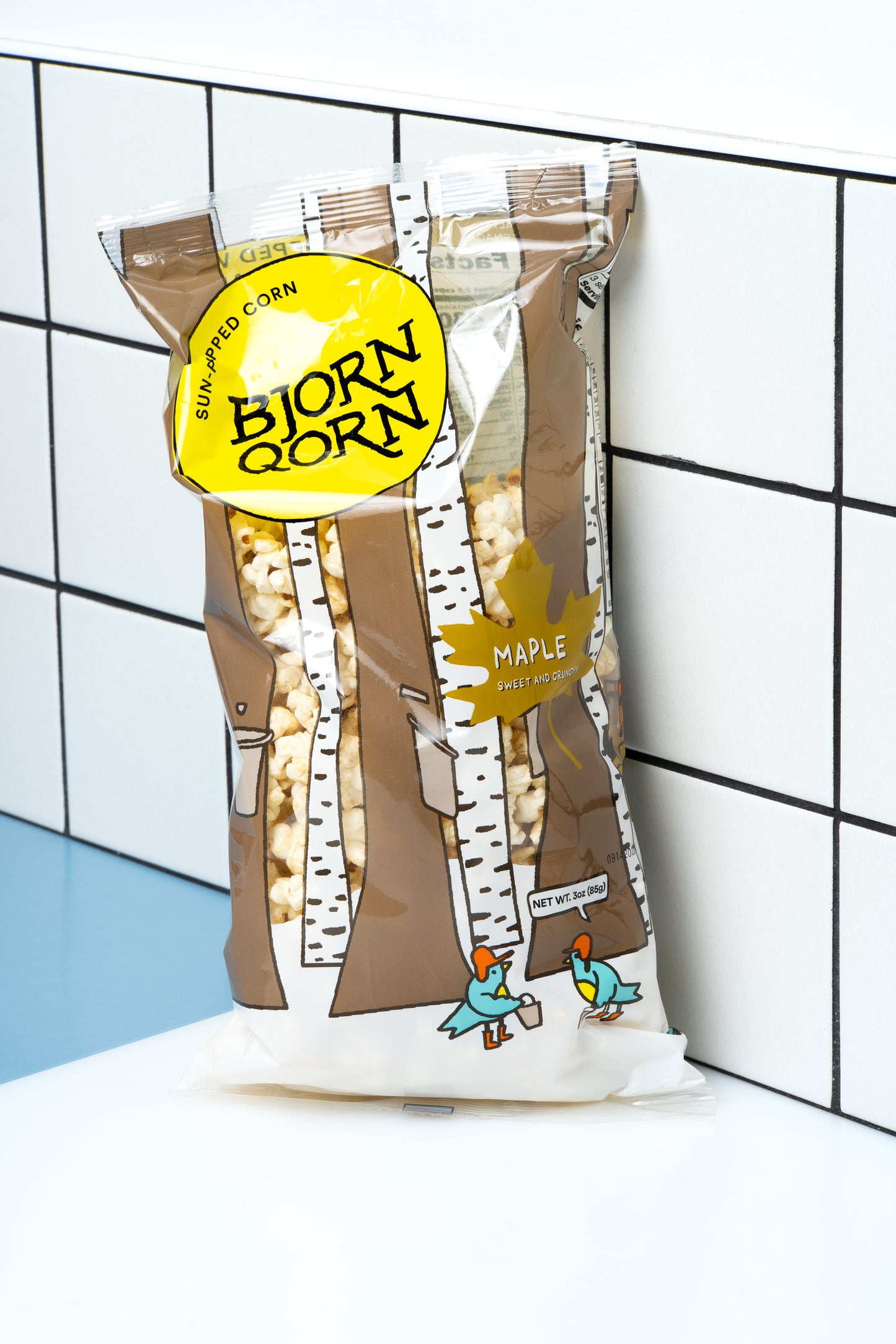 Bjorn Qorn
• Homegrown non-gmo popcorn and seasoned with all natural, gluten free, and vegan ingredients. There is no butter or cheese! BjornQorn's special flavor comes from nutritional yeast, which is a high protein and high B-vitamin seasoning that is popular in vegan cuisine, but is especially great on popcorn.
• Bjorn Qorn's facility is allergen free. There are no nuts processed in their facility and none in any of their products. Bjorn Qorn is verified by Snack Safely.

• The plastic bags are only recycled by services like TerraCycle. Do not contaminate your recycling bin with non-rigid plastic (not even compostable)!

• Bjorn Qorn popcorn is GMO free certified by Project Verified. The safflower oil is also Project Verified. The yeast is certified GMO free by BioStar. Some of the popcorn popped is certified organic, but the majority is either minimally treated, or uncertified organic. Bjorn Qorn keeps track of all the processes their farmers use and accommodate them based on the reality of their own livelihoods and farm structures. Keeping it close to home and partnering with small farms is more valuable to Bjorn Qorn than a corporate certification. You can find out what harvest lot Bjorn Qorn is using at any particular time by emailing them the flavor and 'best by' date on the front of your bag.

• Bjorn Qorn yeast is vitamin fortified. That does mean that it contains artificial folate (B12). It is the standard formulation for most food co-op stocked nutritional yeasts.
• Classic: Non-GMO popcorn, Safflower Oil, Nutritional Yeast, Salt

• Earth: Non-GMO popcorn, Safflower Oil, Nutritional Yeast, Black Truffle Salt

• Maple: Non-GMO popcorn, Safflower Oil, Maple Sugar (by Tree Juice Maple Syrup), Salt