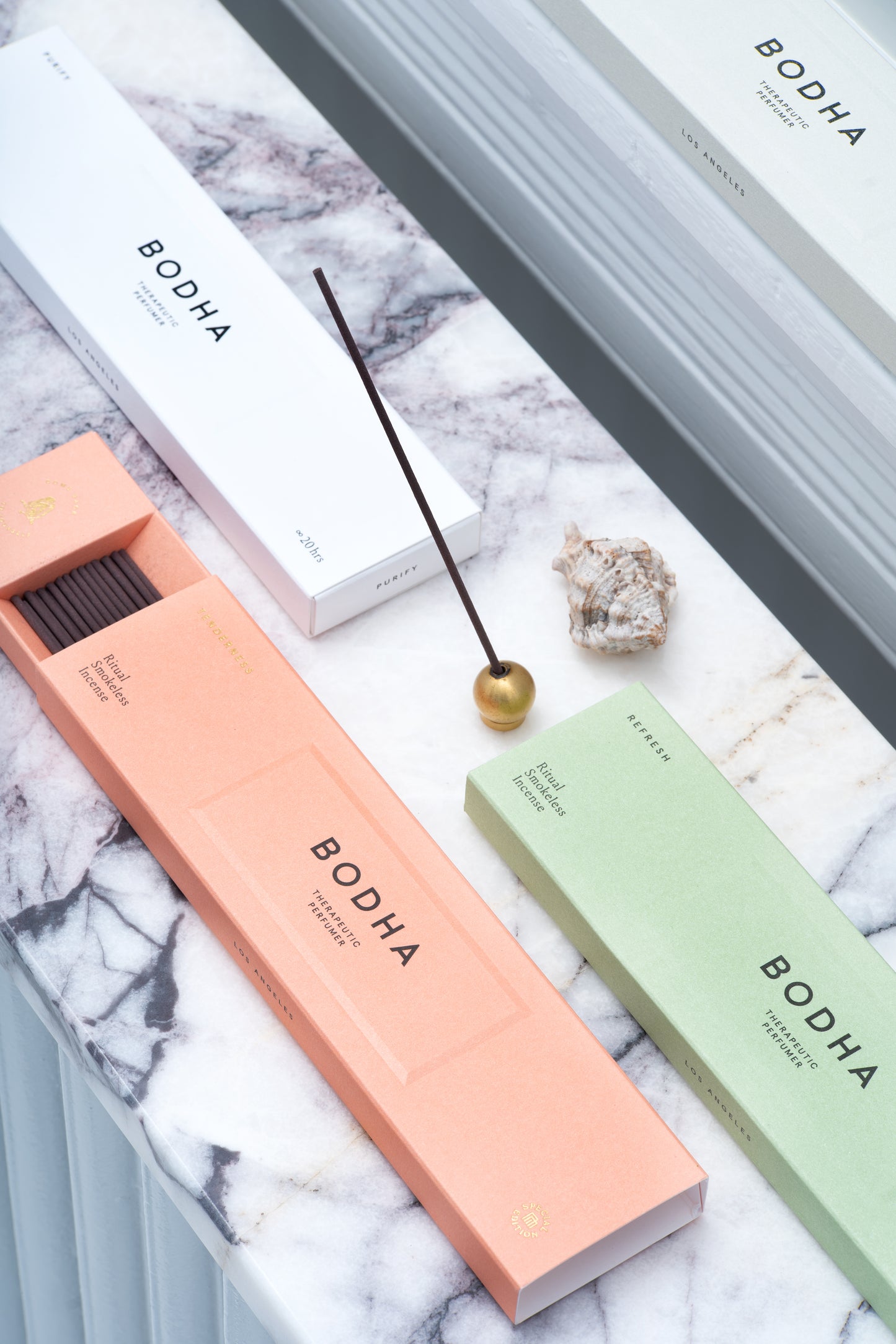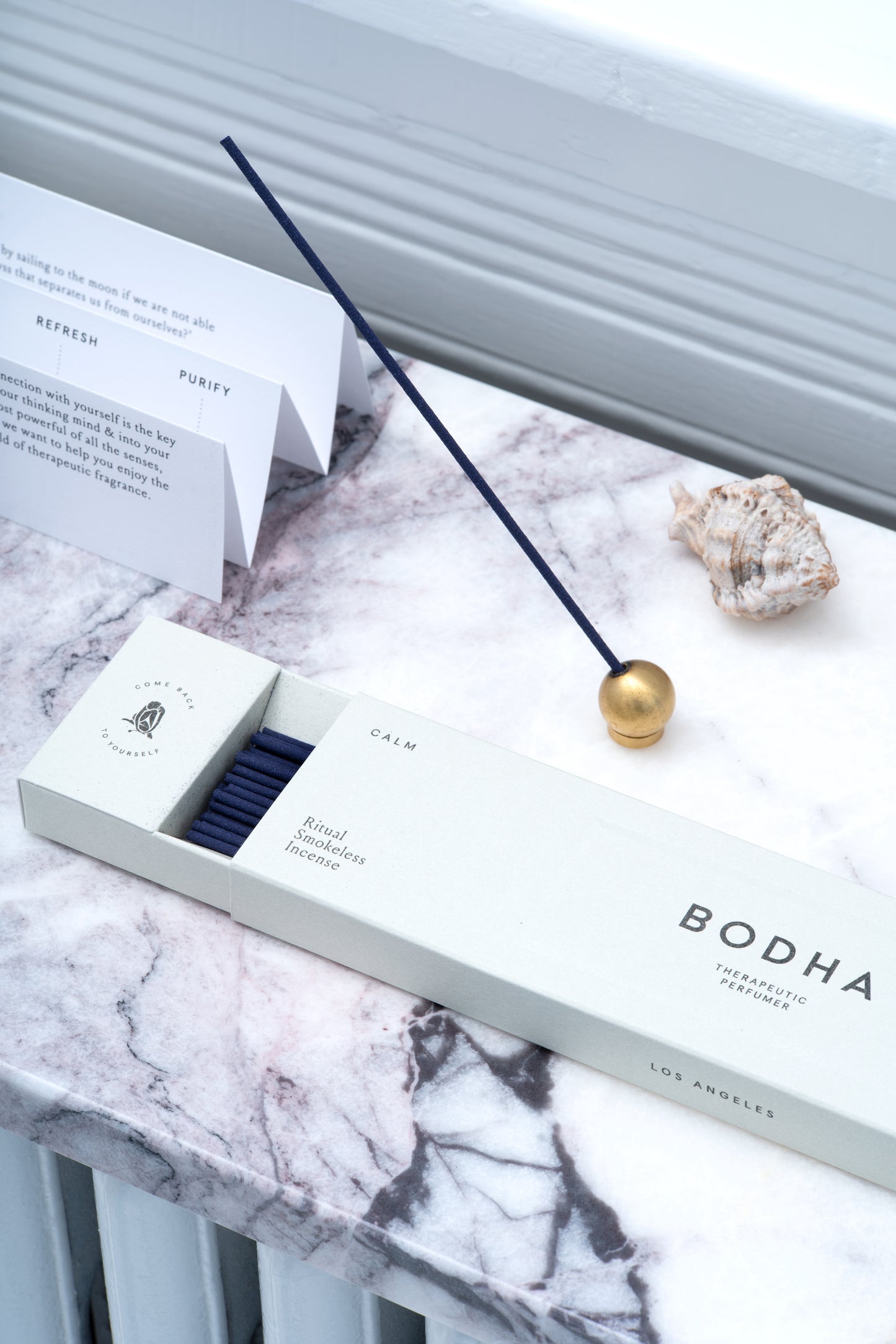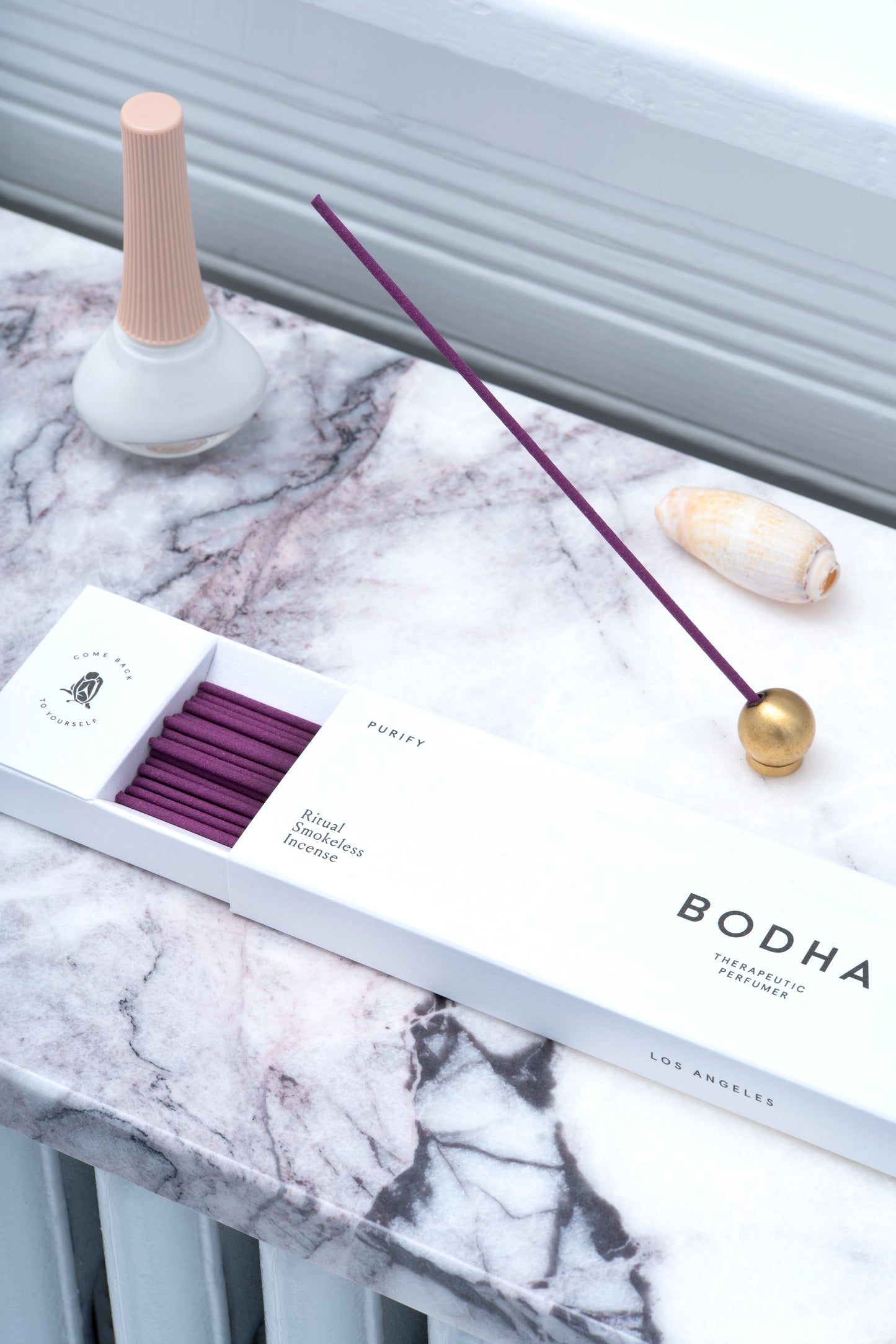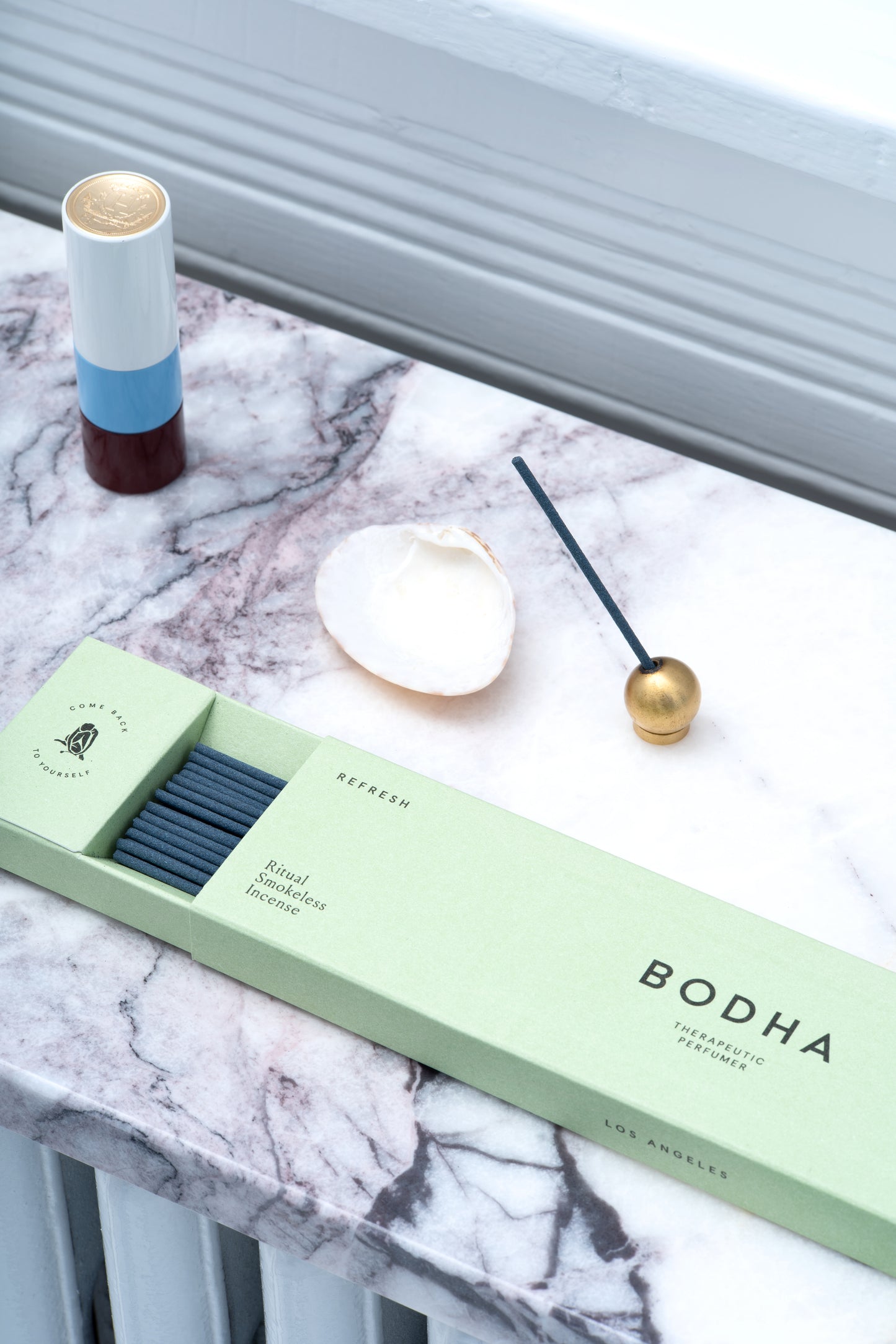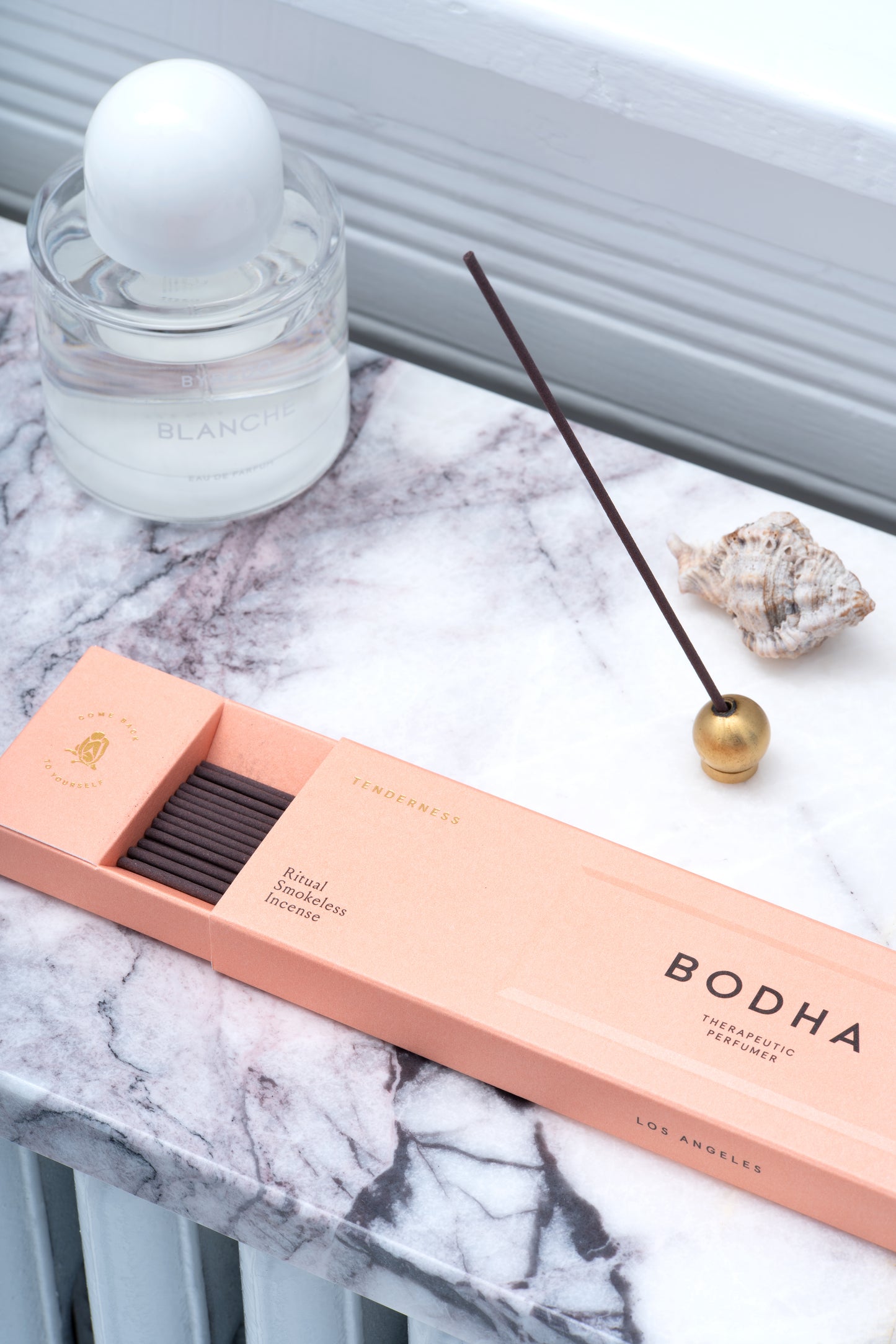 Smokeless Ritual Incense
• Bodha incense have a gentle fragrance and a smokeless burn.

• Made in Japan using traditional methods from the finest organic woods and essential oils.

• Tenderness Details: Special edition Bodha incense in collaboration with a 5th generation woman-run incense house on Japan's incense island.
• Calm: Soothing herbal notes of lavender, clary sage & rosewood.

• Purify: Refined floral notes of Geranium, Jasmine & Rosewood.

• Refresh: Clean green notes of Petitgrain, Violet Leaf & Frankincense.

• Tenderness: A heart-soothing blend of rose, geranium & shiso leaf, coupled with a smokeless burn for tender lungs.
Each box contains 60 x 20 minute sticks for a total burn time of 20 hrs
Place in an incense holder, light the tip, blow out the frame and enjoy