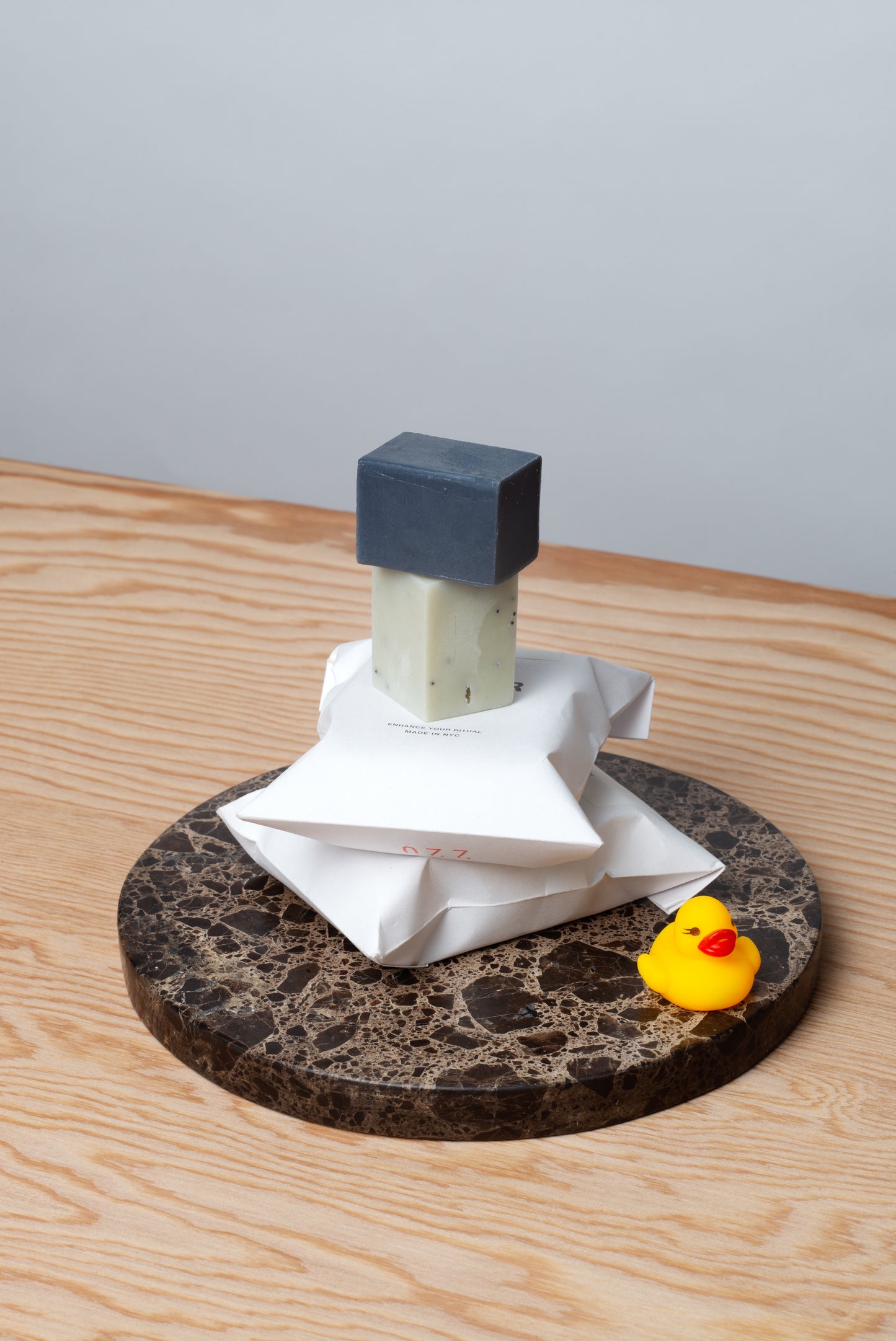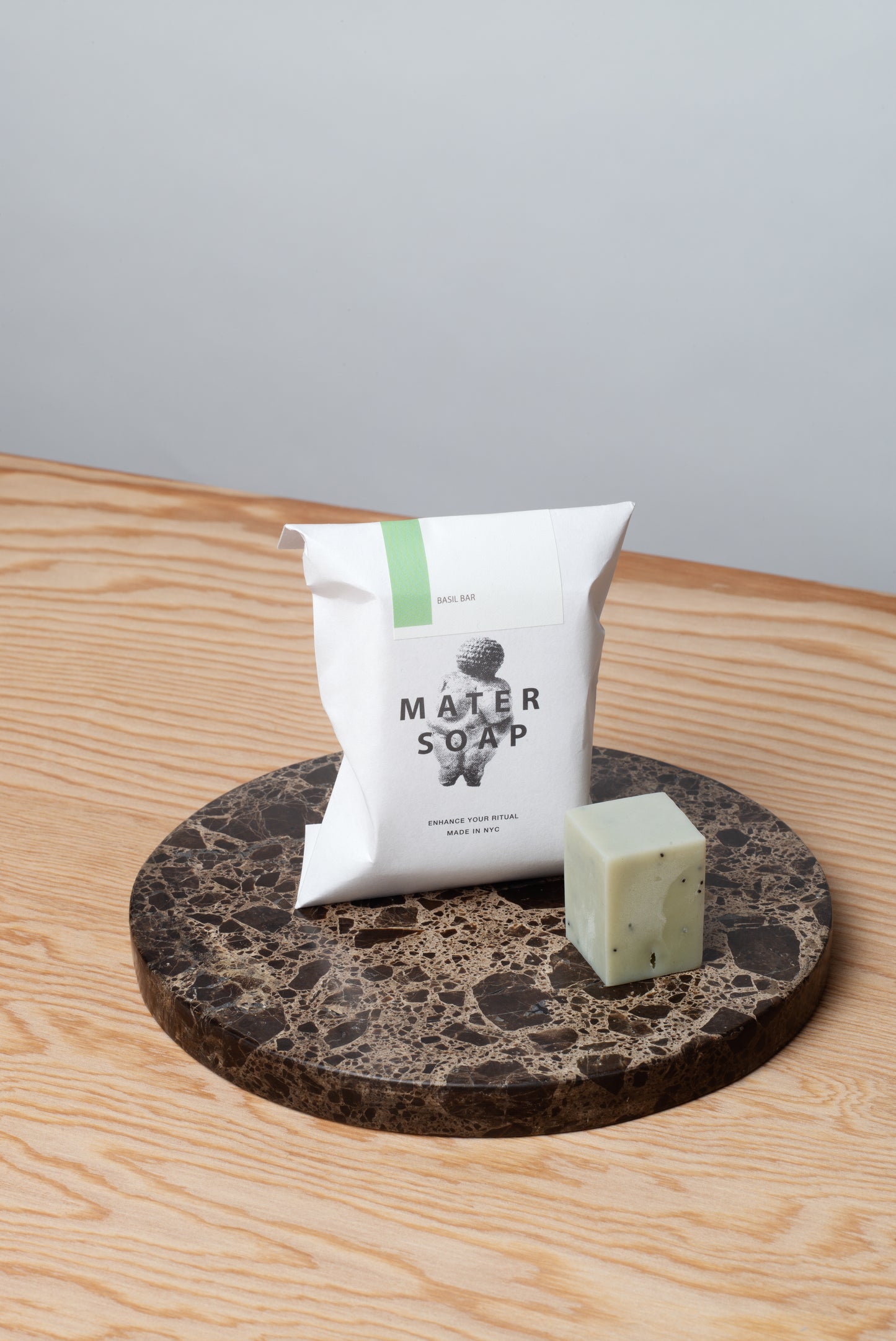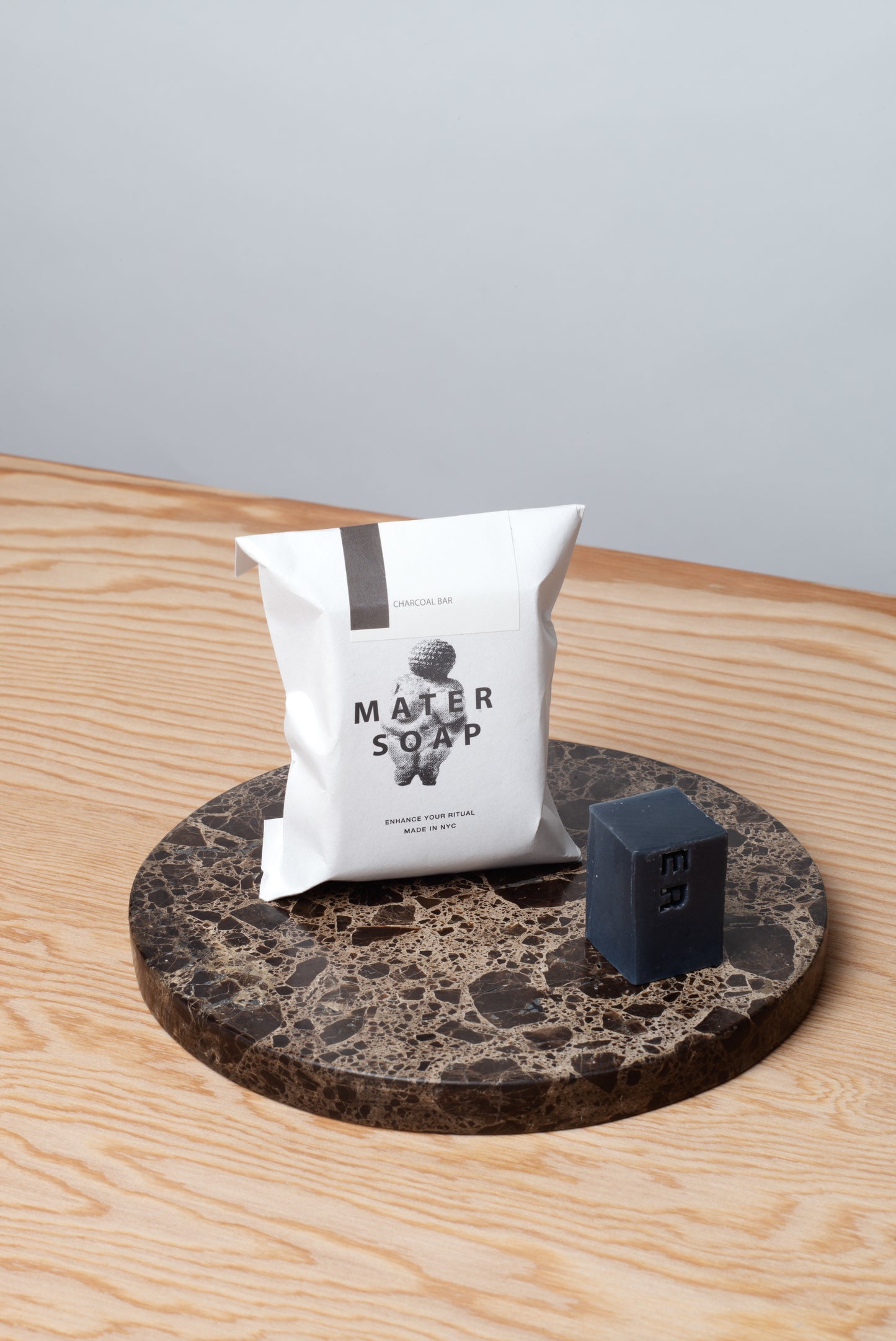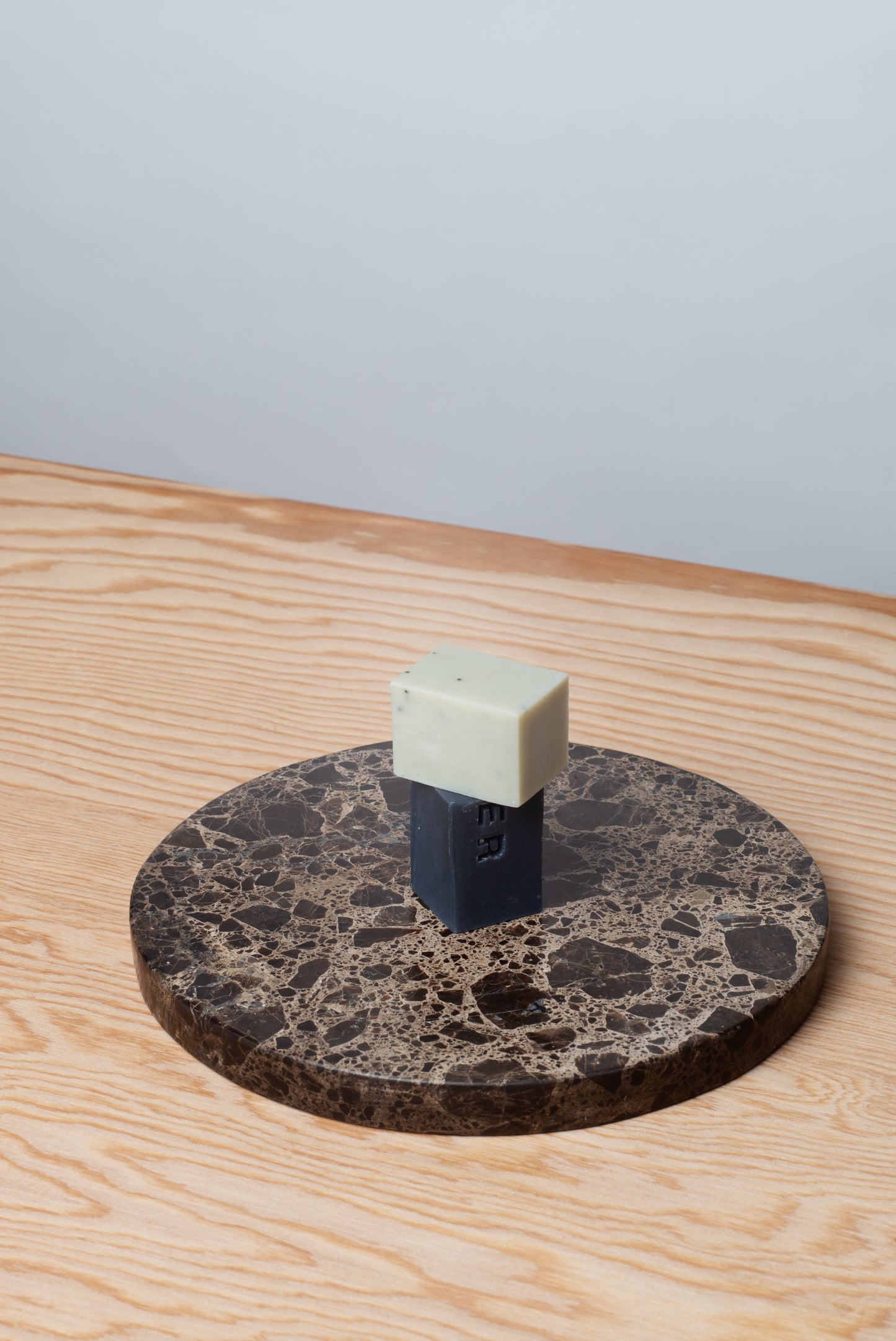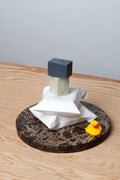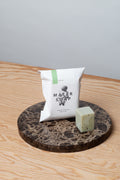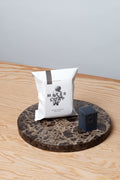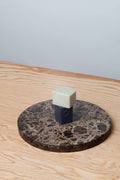 Mater Soap Bar
• Hand + Body Bar

• Cold process soap that is handmade in NYC and cured for 4 weeks.

• No artificial ingredients, preservatives or fragrances.
Basil Bar: Infused with basil and mint essential oils, creates a spicy and clean bar. Poppy seeds and green clay exfoliate the skin.

Charcoal Bar: The Details: Contains activated charcoal to absorb toxins and impurities from the surface of the skin, while tea tree and eucalyptus essential oils imbue a refreshing afterglow.
• Basil Bar: Olive oil, water, coconut oil, lye, avocado oil, castor oil, sweet almond oil, basil and peppermint essential oils, french green clay and poppy seeds

• Charcoal Bar: Olive oil, water, coconut oil, lye, avocado oil, castor oil, mango seed butter, tea tree and eucalyptus essential oils, activated charcoal